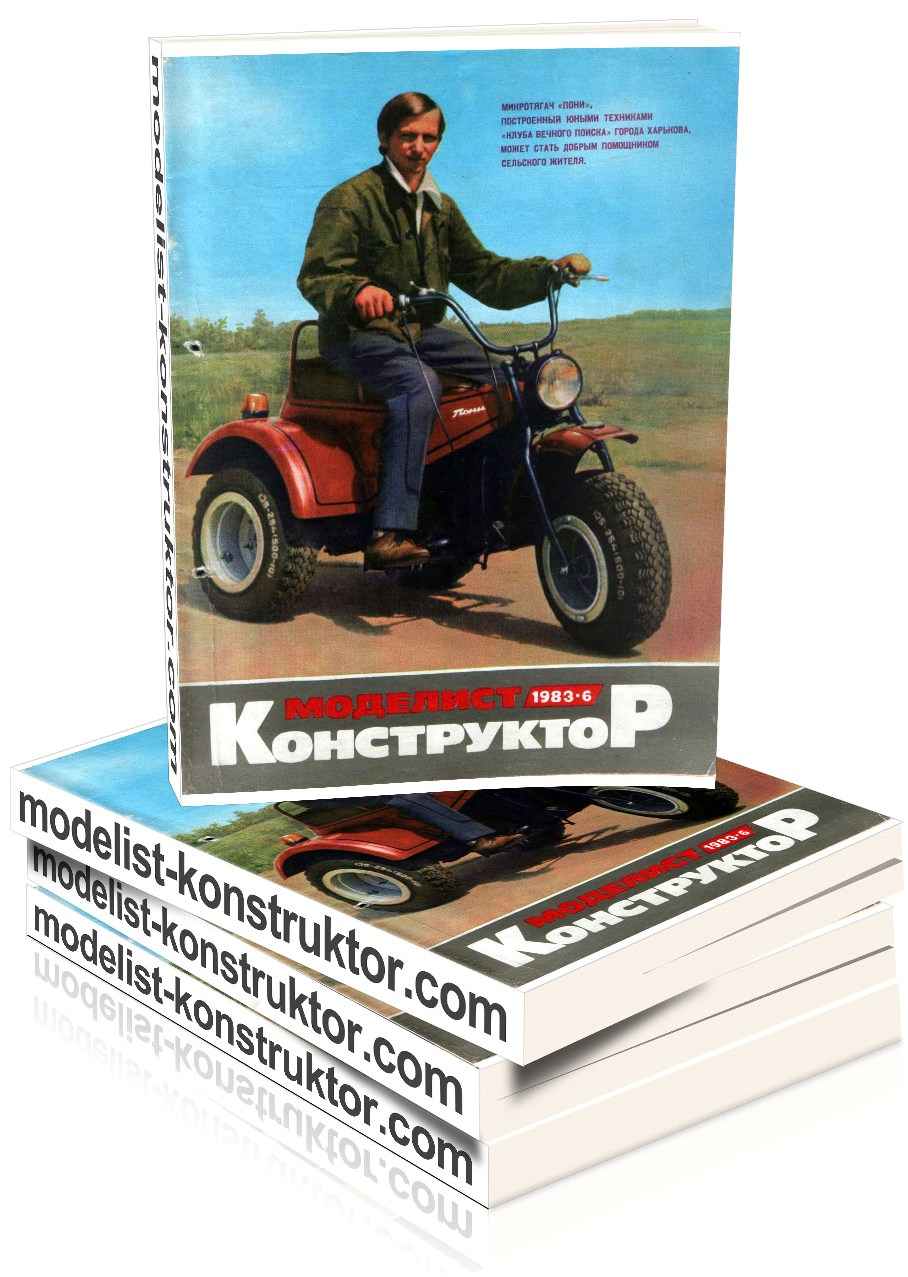 CONTENTS:
Addresses NTTM: V. Batiscan. Learning to do! (1).
Technique of harvest: I. Meshcheryakov. "Don" goes out into the field (4).
Small-scale mechanization: R. Weisburg. Machine in the garden (6).
Models in the world: V. Salonek. Pilotage eighties (9);
A. Microskin, S., Chalenko. RC F1 class-V5 (13).
Sea collection "M-K": V. Slavin. The main weapon of an aircraft carrier (15).
Club house masters: Boris Popov. And it will go faster (17);
G. Berezin. The bed-invisible (20);
I. Brakes. Console on the "cassette" (22);
I. Maslov. Wonder stove (24);
K. Skvortsov. Forge of six bricks (27).
Tips from around the world (28).
Technique of animated sound: A. Eifert. Enhances and fixes (29);
A. Artemyev. Overload protection (30).
Electronic kaleidoscope: (31).
Bookshelf: (32).
COVER: 1 page – Microtrac "Pony" – development of participants NTTM from the city of Kharkov. Photo by A. Artemyev; 2-I page – Design students of the construction College from the city of Novokuznetsk. Photo by V. Batiscan; 3rd page – photo Panorama of the "M-K"; 4-I p. – young technicians in the city of Sochi. Photo By Yury Stepanov.
TAB: 1. – Sea collection "M-K". Fig. M. Petrovsky; 2 – 3-I page – II all-Union contest on boat boat. Photo by M. Belyaev and Y. Yegorov; 4-I p. – Club house masters: machine-shop. The author constructs B. Popov. Fig. and design B. Kaplunenko.
Modelist-KONSTRUKTOR 1983-06 PDF (download)