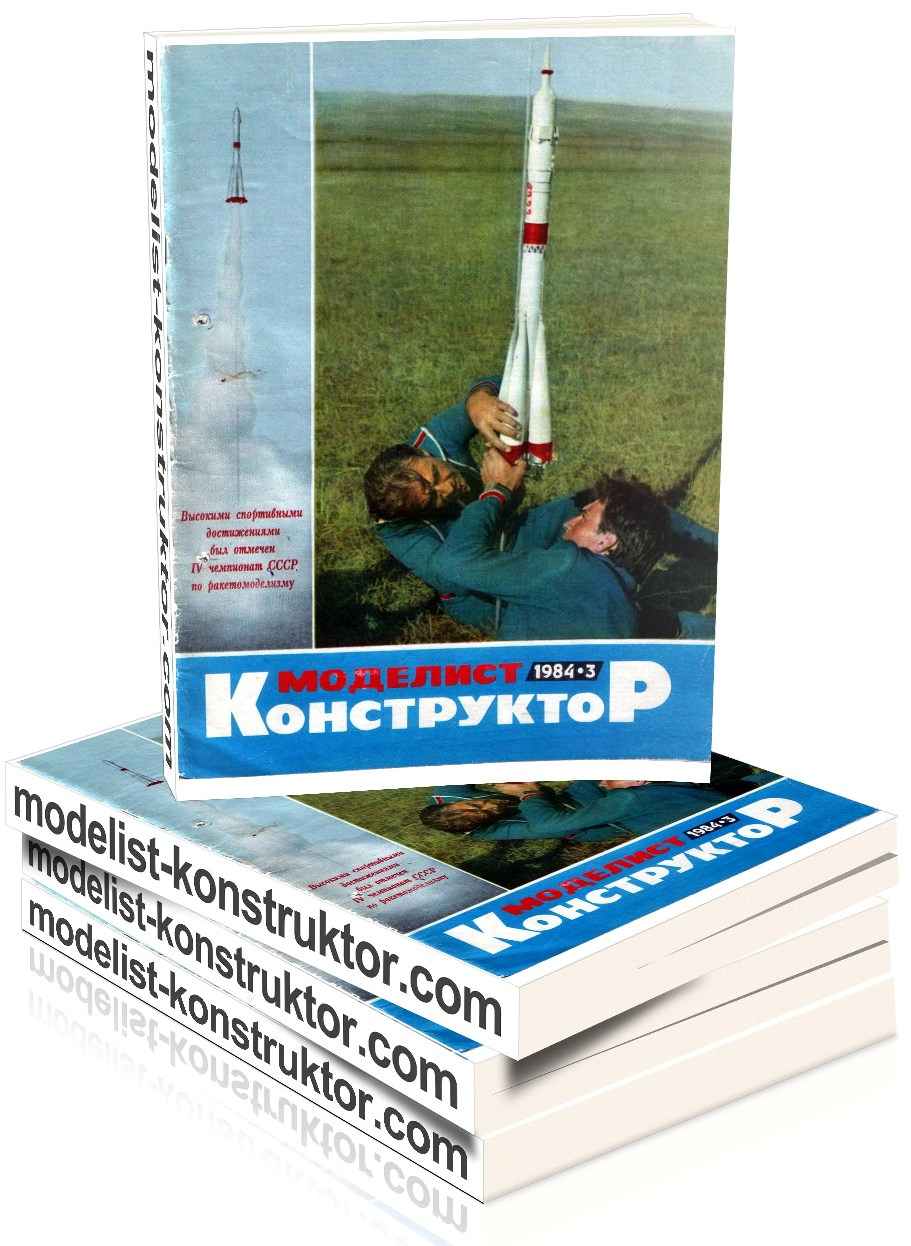 CONTENTS:
V. Talanov. Reference work – field (3).
Public KB "M-K": B. Revsci. The most environmentally friendly transportation (6).
Small-scale mechanization: E. Makarova. Infinite water (10).
Famous cars: Leonid Shugurov. The guiding "Star" of the record (12).
Abilites "M-K": V. Kondratev. Fire silver arrows (17).
Models in the world: Crier. "Crystal" comes out in flight (21);
Rotorcraft class F3C (24);
RC rocket plane (28).
Advice to the modeller: (29).
Sea collection "M-K": G. Smirnov, V. Smirnov. From monitors to battleships of coastal defense (31).
Club house masters: V. Tereshchenko. Table-trellis (33);
Mirrors openwork rim (34);
B. Stop V. Hlupin. Improve UK-4 (36).
Tips from around the world (39).
Devices assistants: G. Maraca. The electronics on "the river" (40).
Electronics circuits: B. Splitvid. The model is controlled by light (42).
Radiocronaca service "M-K": (43).
Electronics for beginners: A. Valentine, S. Pasando. To measure is to know (45).
Sports: (47).
COVER: 1st – 4th p. – IV championship of the USSR on sport flying. Photo I. Tsipin; 3rd page – photo Panorama of the "M-K" letters from readers. Installation G. Karpovich.
TAB: 1st page – Record-car-racing "Star". Fig. A. Zakharov; 2-I page – Abilites "M-K". Fig. M. Petrovsky; 3. – Sea collection "M-K". Fig. V. Baryshev; 4-I p. – From the trellis dining table. Fig. V. Kaplunenko.
Modelist-KONSTRUKTOR 1984-03 PDF (download)