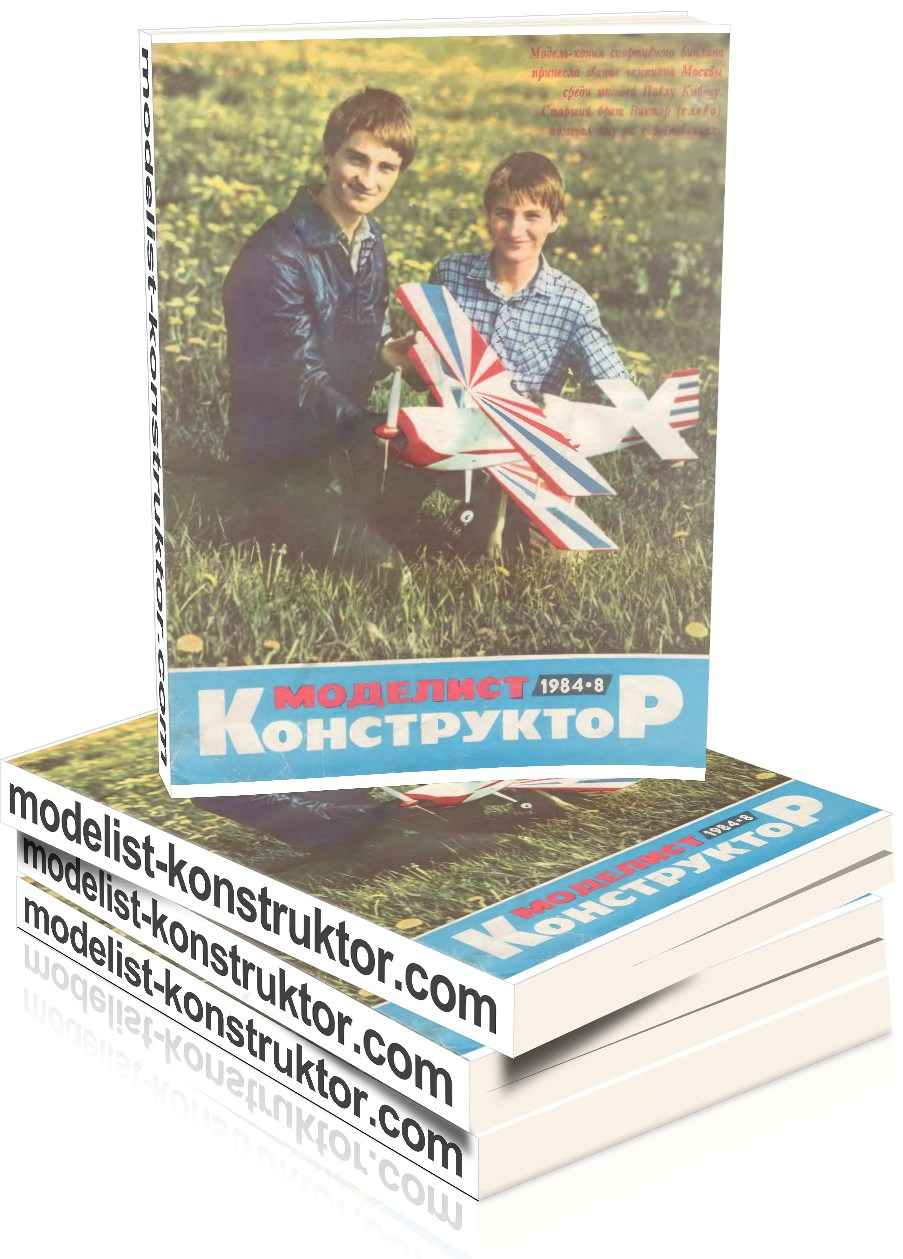 CONTENTS:
Organizer of technical creativity: I. Evstratov. To learn, to work to benefit (1).
On guard of the Fatherland: N. Aleshin, V. Sergeev. Helicopters in military uniform (3).
Small-scale mechanization: S. Kuznetsov. Siberian unicycle (6);
Kruglikov. Solarium for cucumbers (8).
Models in the world: V. Nikolaichuk. On the route of Ro-80 (9);
A. Moskov. "Asymmetry" comes first (12).
Sea collection "M-K": G. Smirnov, V. Smirnov. Gunboats for "politicians of gunboats" (15).
Furniture with his own hands: A. Zavodnov. Module-set (17);
And one triangular (17).
Home stadium: Vladimir Ignatov. Gymnastics crosscompilers (18).
Family bins: Yu. a. Ryabokon. Breadbox-sorceress (19).
Myself electrician: A. Kabanov. Time relay for half an hour (21).
Tips from around the world (22).
Turist – the tourist: by A. Efimov. And a backpack and a bag (24).
Technique of animated sound: E. Petrov. Indicators stereoballs (26).
Hams tell, advise, offer: B. Krutakov. Electronic voltage regulator (28).
The technique of radio sport: D. Bakhmatyuk. Receiver "lisanova" on 144 MHz (29).
COVER: 1 page – the champion of Moscow among young men by modeling P. kibet and his brother and assistant, Victor; 2-I page – young technicians in Tajikistan. Photo E. Nikitina; 3rd page – photo Panorama of the "M-K" for readers ' letters. Making Zykunova; 4-I p. – Superiority of map on aircraft modeling. Photo By S. Raspberry.
TAB: 1. – Sea collection "M-K". Gunboats of the late nineteenth century Fig. V. Baryshev; 2-3-p. I – XIV all-Union competition "Space". Photo A. Artemiev; 4-I p. – Club house masters. Option headset of cubes-modules. (Project reader A. Zavodnov.) Fig. B. Kaplunenko.
Modelist-KONSTRUKTOR 1984-08 PDF (download)