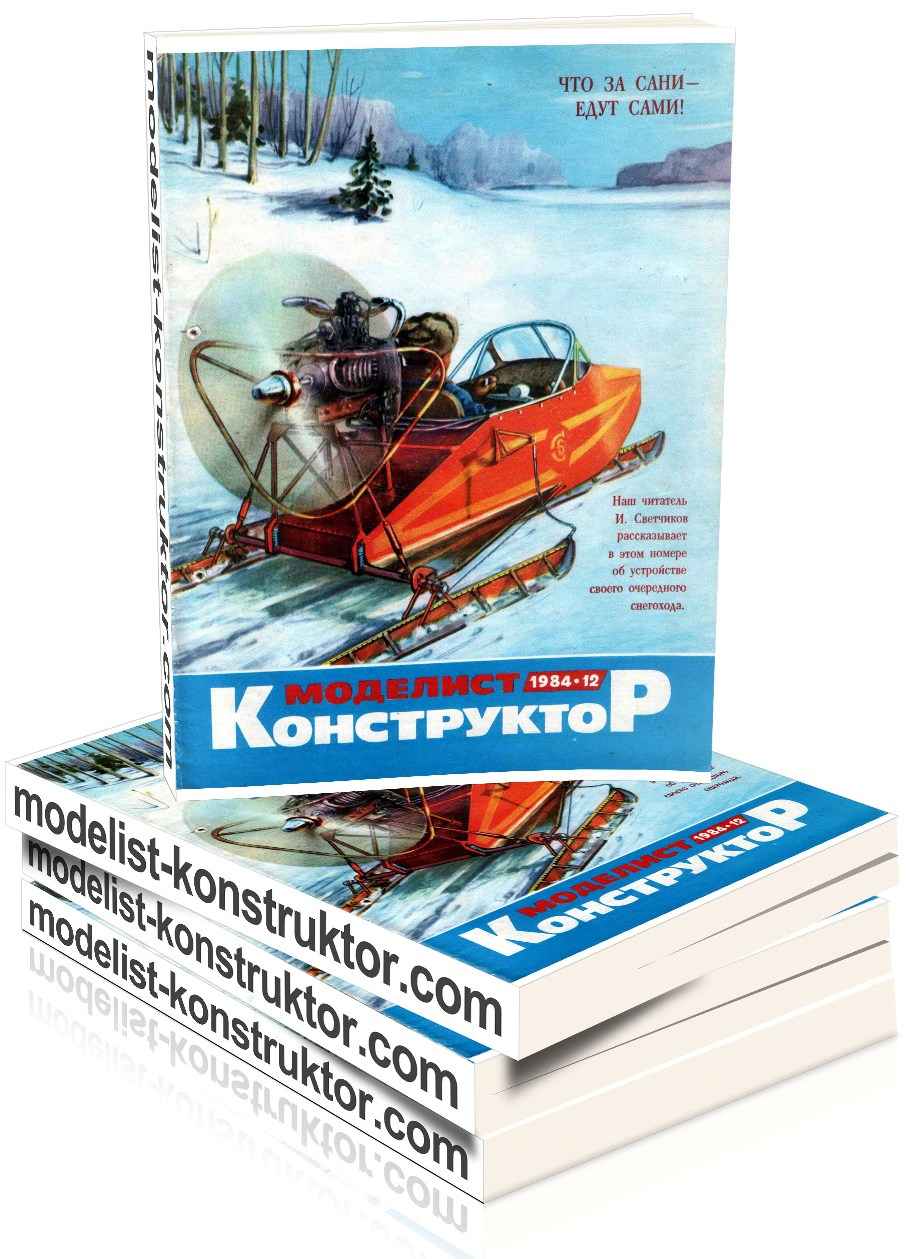 CONTENTS:
Organizer of technical creativity: V. Alexandrov. Support "Prometheus" (1);
IN THE KOMSOMOL CENTRAL COMMITTEE (2).
Public KB "M-K": I. Usenaliev. On the path to perfection (3);
I. Shvetchikov. C-6: simplicity and rationality (3).
Small-scale mechanization: Alexander mastryukov. One-wheeled tractor (6).
Models in the world: V. Holguin. Winning starts (8);
D. Shepilov. Two models per week (10).
Abilites "M-K": V. Egorov. "Farman IV" (12).
Sea collection "M-K": G. Smirnov, V. Smirnov. Sunset battleships of coastal defense (15).
Mechanical AIDS: A. Voynich. The compressor of the refrigerator (17);
I. Sergeev. The secret profession of "diplomats" (18).
Family bins: G. Volodin. Cover – not the deficit! (19).
Furniture with his own hands: E. Petrov. When the area is small (20).
Myself electrician: A. Shvartsman. The light turns on automatically (23);
O. Sears. Five minutes… demagnetization (23).
Tips from around the world (24).
Radio control models: V. Evseev, Command numbers (25).
Devices assistants: O. Kordun. "Delta-1": battery power source (28).
Electronic kaleidoscope: (29).
Published in "M-K" in 1984 (30).
Sports: I. Evstratov. All-Union championship (32).
COVER: 1 page – Snowmobile V. Svetikov. Fig. B. Kaplunenko; 2-I page – young technicians of Kyrgyzstan. Photo by J. Diamond; 3. – the USSR Championship in the sport aircraft modeling among young men. Photo I. Evstratova; 4. – the Championship of the RSFSR in 1984 for hang gliding sport. Photo By B. Lakhmetkin.
TAB: 1. – Sea collection "M-K". Fig. V. Baryshev; 2-3 pages In Central Berlin, the Palace of pioneers named after Ernst Thalmann (GDR). Photo of Yuri Stepanov; 4-I p. – Club house masters. Chudo-pechka I. Maslov. Fig. V. Baryshev.
Modelist-KONSTRUKTOR 1984-12 PDF (download)