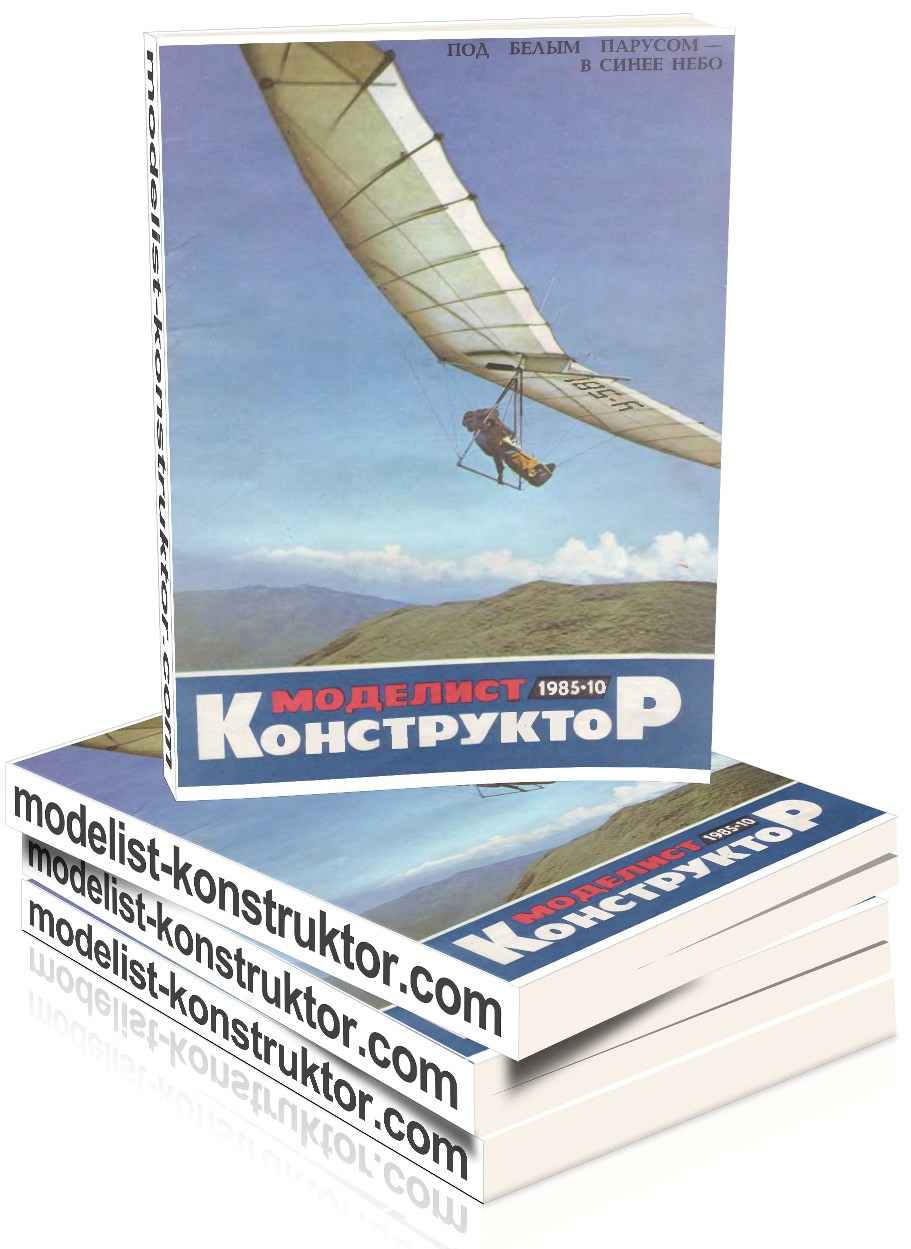 CONTENTS:
Addresses NTTM: I. Evstratov. To build and fly! (1).
Small-scale mechanization: A. Parfenov. Riding a "Calf" (3).
Public KB "M-K": V. Barinov. Family minibike (6).
On guard of the Fatherland: N. Aleshin, V. Sergeev. Fighting vehicles of infantry (9).
Models in the world: On the waters of the scooter of a new class of (12);
V. Manyshev. Rezinomotornaya paritel ' (14).
Devices-helpers: V. Einbinder. Combo voltmeter (17).
Young technicians – production: Y. Mokhov. Define hand coordination (19).
Hams tell, advise, offer: L. Karimov, A. Shumilov. Slides "swim" on the screen (20).
Reader – the reader: A. badgers. The elements still serve (22);
V. Molochkov. Power for the IC (22);
I. Smirnov. "Melody" sounds better (22);
J. Buchko. Electroscope on the basis of the galvanometer (22).
Sea collection "M-K": G. Smirnov, V. Smirnov, I. Chernikov. Gunboats "mosquito" fleet (23).
Furniture with his own hands: E. A. Safronov. Bedroom… wardrobe (25).
Myself electrician: A. Gavrilov. The lamp changes color (26);
A. Tikhonov, Tikhonov. Extension cable-carrying (26);
N. Cans. E-switch the "masses" (27).
Our workshop: Yuri Orlov. Podogorica (28).
Around your lens: Yuri Emelyanov. Blend-"telescope" (29).
Tips from around the world (30).
COVER: 1 page – Glider in flight. Photo A. Black; 2-I page – young technicians of Belarus. Photo by A. Queen; 3rd page – photo Panorama of the "M-K". Making Zykunova; 4-I p. – a World of his Hobbies. Photo By A. Talanov.
TAB: 1st page – Minibike: design our readers. Design Boris Mikhailov; 2. BTR – 70. Fig. M. Petrovsky; 3. – Sea collection "M-K". Fig. V. Baryshev: 4-I p. – Club house masters. Fig. M. Borisova.
Modelist-KONSTRUKTOR 1985-10 PDF (download)