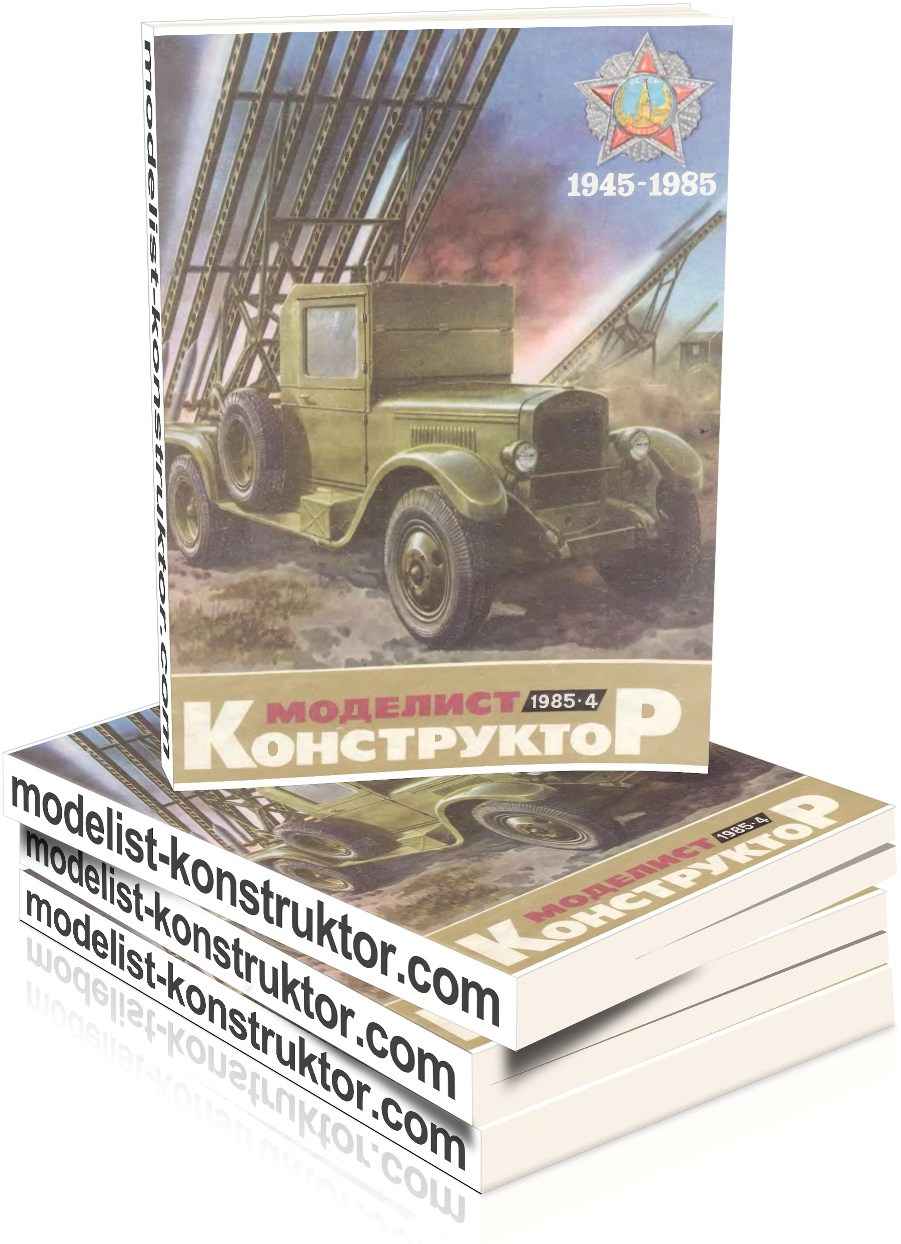 CONTENTS:
To celebrate the 40th anniversary of Victory: N.Vikings. Memory front (3);
E. Prochko. Guards Katyusha (4).
Pages of history: Alexander Usov. Ushering in a new age… (7).
Models in the world: A. Leontiev. Panel for triathlon (11);
RC rocket plane (14).
Sea collection "M-K": G. Smirnov, V. Smirnov. The elusive monitor (15).
All for giving: A. Shepelev. Lace house (17).
Tips from around the world (22).
Souvenirs of the festival: (24).
Small-scale mechanization: V. Frolov. Cultivator? Please! (25).
Young technicians – production: Y. Mokhov. Check attention (27).
Devices assistants: V. Efremov, M. Nisnevich. Under control – heart rate (29).
Bookshelf: (32).
COVER: 1 page – Guards "Katyusha". Fig. M. Petrovsky; 3. – the USSR championship for model airplanes. Photo by V. Tikhomirov; 4-I p. – cottages. Photo By Yury Stepanov.
TAB: 1. – Sea collection "M-K". Fig. V. Baryshev; 2-3 pages – Sail in the sky and on the water. Photo A. Black and V. Alexandrov; 4-I p. – Club house masters. Fig. B. Kaplunenko.
Modelist-KONSTRUKTOR 1985-04 PDF (download)