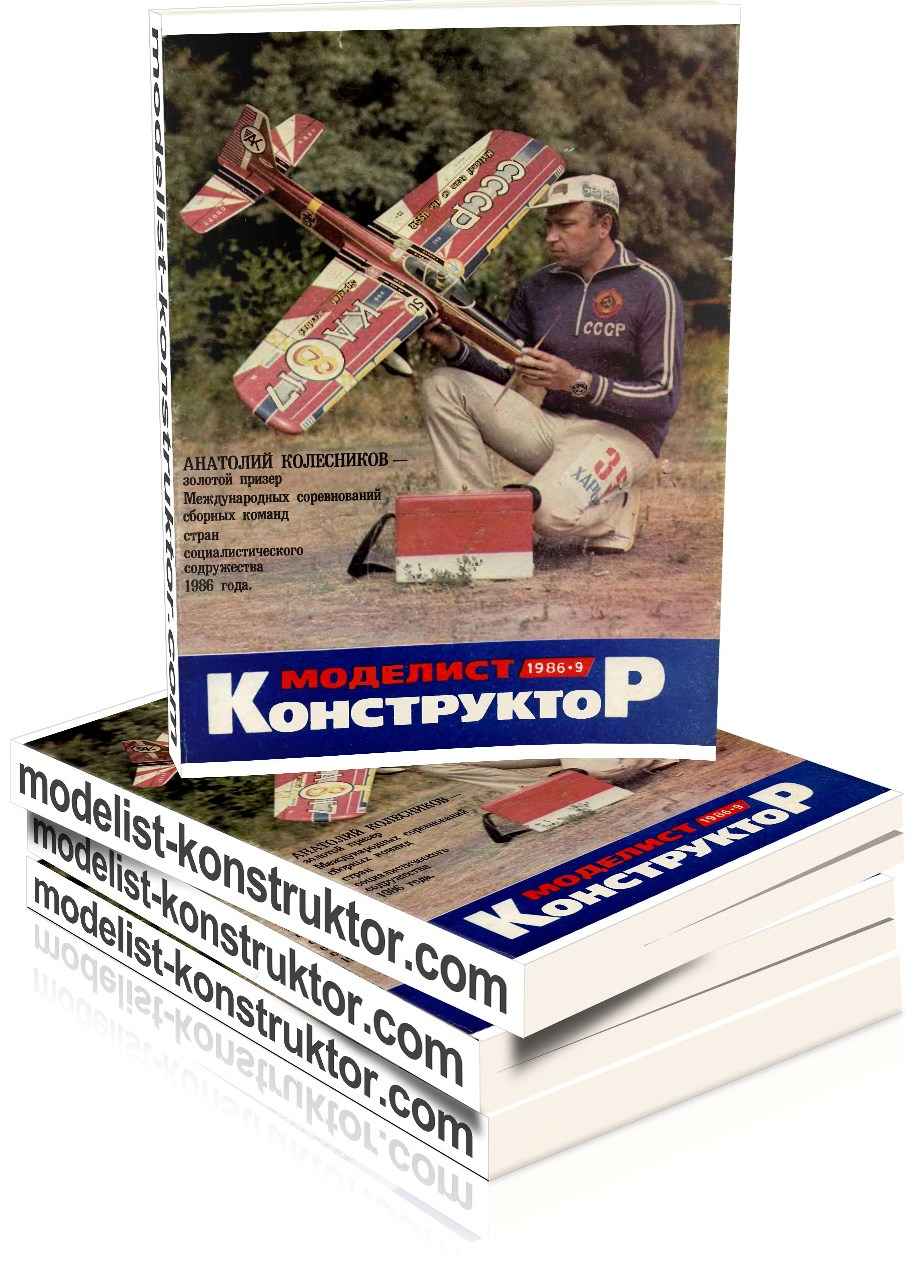 CONTENTS:
Organizer of technical creativity: F. Danilov. Forward – in the sunshine! (1).
ENEA – young innovator: Komsomol units of study (4).
Public KB "M-K": V. Veselov. "Mouse" for two (6).
Pages of history: I. Sergeev. Odyssey of the North, or the Last expedition of Lieutenant Sedov (12).
Designer – dossier: V. Kondrat'ev. Fly, based on knowledge (17).
Models in the world: P. Swiderski. Reserves F2D (21);
A. Burtsev. Rocket-universal" (23);
N. Korotkov. A takeoff will not take place (24);
V. Baryshev. "Aviation" version of (26).
Advice to the modeller: (28).
Sea collection "M-K": G. Smirnov, V. Smirnov, I. Chernikov. Top-secret experiments (31).
Firm "I": A. Shepelev. Glass care (33).
Family bins: C. F. frost, K. frost. The refrigerator, which… heat (36).
Our workshop: Leonid Gurevich. Grind… hinge (37);
Y. Zhidkov. Cutter-Trident (37).
Tips from around the world (38).
Small-scale mechanization: Kruglikov. For mushrooms in the hallway (40);
I. Supplements. Mashed potatoes – cows (41);
Hoe-Changeling (41).
Electronic kaleidoscope: (42).
Computer engineering: circuitry: A. Yushin. Decoders (43).
Reader – the reader (45).
Electronics for beginners: V. Knyazkin. Design the printed circuit Board (46).
COVER: 1 page – the Master of sports of the international class Andrey Kolesnikov. Photo I. Tsypin; 2-I page – young technicians in Ivano-Frankivsk region. Photo Yu; 3rd page – photo Panorama of the "M-K". Making Zykunova; 4. – the USSR Cup 1986 Svobodnaya the aircraft. Photo By A. Chernykh.
TAB: 1st page – Sailing schooner "Holy torment Fock". Fig. V. Elisheva; 2-I page – SLA-85. photo by A. Chernykh; 3. – Sea collection "M-K". Fig. V. Baryshev, 4-I p. – Club house masters. Fig. B. Kaplunenko.
Modelist-KONSTRUKTOR 1986-09 PDF (download)