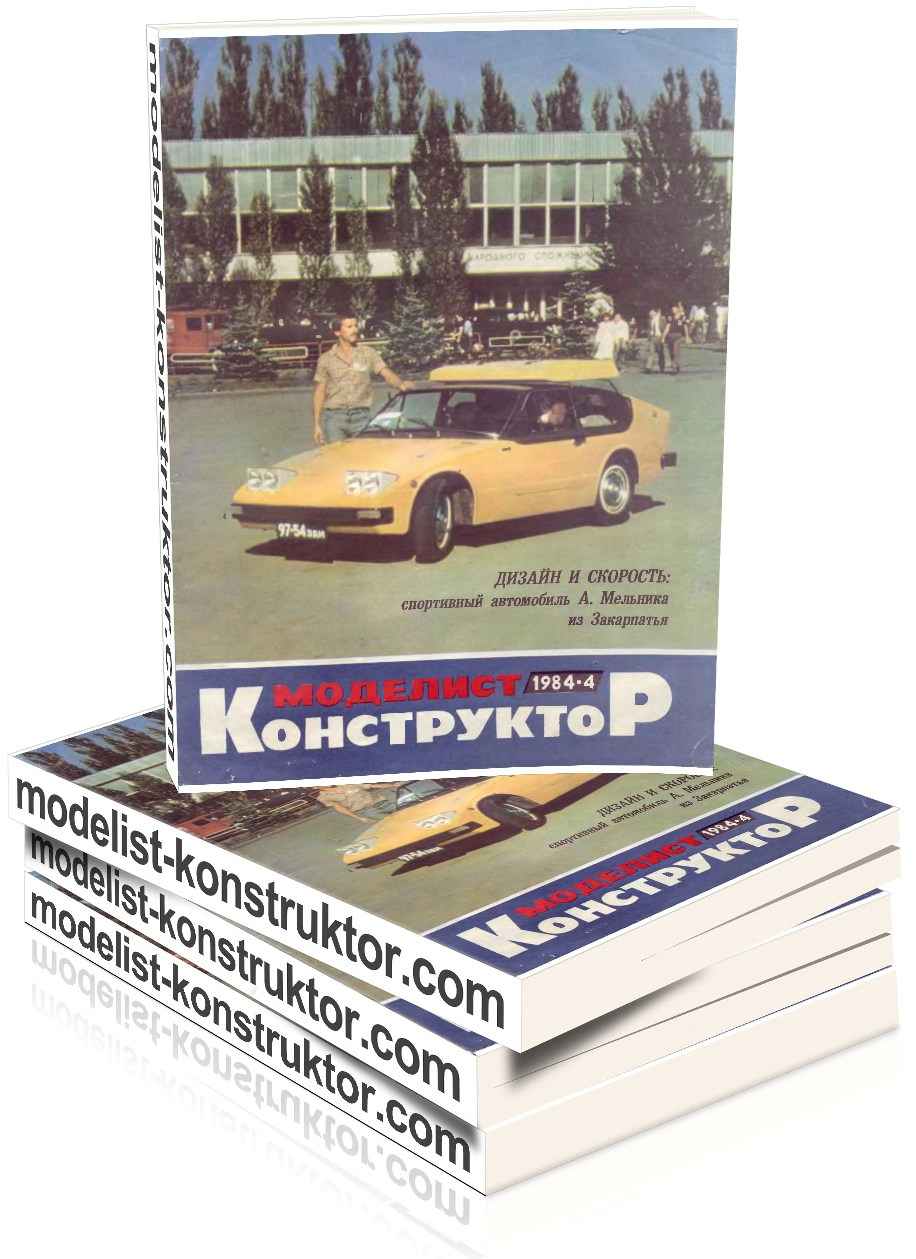 CONTENTS:
Addresses NTTM: Students – small field (1).
Small-scale mechanization: Z. winnick, M. Karev, D. Tkachenko. "Baby" paves the sulcus (3).
Page hysteria: I. Chernikov. BKH-2 – armored revolution (6);
Highest distinction (31).
Models in the world: Rotorcraft class MSG (9);
D. Shepilov. In light of the new rules (12);
Beloshenko And Yu. Universal rubber motor (14).
Sea collection "M-K": G. Smirnov, V. Smirnov. From gunboats to battleships coast "harrow (15).
Club house masters: S. Atanasov. Build the Bungalow (17);
G. Berezin. The house and the back (19);
V. Samoilov. Economical wall (22);
B. Gestures. Semnic-mini (24);
R. Kravtsov. Ruled by a "Shuttle" (24).
Tips from around the world (25).
Hams tell, advise, offer: Kazakov Yu, E. Yuriev. Attention! Metal (26).
Devices assistants: G. Maraca. The electronics on "the river" (28).
Reader – the reader: (31).
Sports: (32).
COVER: 1 page – a home-made sports car – Photos by A. Timchenko; 2-I page – Design students Himasha. Installation of Zykunova; 3. – Union competitions in karting. Photo by A. Lelievre; 4-I p. – Leniniana in the models. Photo By Yury Stepanov.
TAB: 1. – Sea collection "M-K". Fig. K. Baryshev: 2-I – 3-I p. – a Contest of self-made small tools in Nitra (CSSR). Photo by J. carpenter: 4. – Club house masters. Summer cottages. Fig. B. Kaplunenko.
Modelist-KONSTRUKTOR 1984-04 PDF (download)