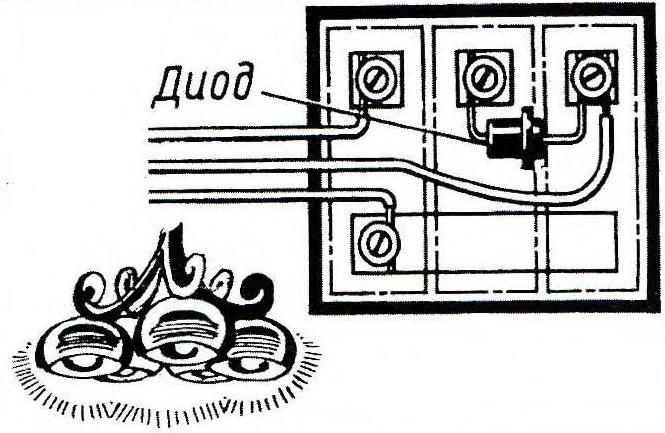 As a rule, in all our homes — three-wire system on the chandeliers, combined with the series switches, providing three options of illumination. For patipanno chandeliers — two, three and five of the included shades. However, if you buy three buttons switch and to consolidate a powerful diode as shown in the figure, the options you enable will turn out much more: two dimly; two; three; two plus three dimly, and finally, five shades.
…
Recommend to read
FROM A PAINT ROLLER
Film sticky tape — very convenient packaging and sealing joints material. And if operations on the gluing has to do a lot — there is a need for them to "mechanize". In this case,...
RELIABLE CONTACT
About how important proper contact of battery terminals, know of any motorist. But sometimes around the lead pin of the battery cracks, through which the electrolyte or its fumes get to...