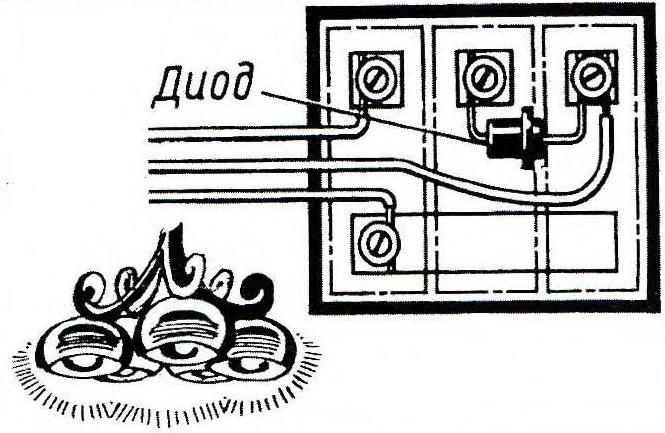 As a rule, in all our homes — three-wire system on the chandeliers, combined with the series switches, providing three options of illumination. For patipanno chandeliers — two, three and five of the included shades. However, if you buy three buttons switch and to consolidate a powerful diode as shown in the figure, the options you enable will turn out much more: two dimly; two; three; two plus three dimly, and finally, five shades.
…
Recommend to read
HOMEMADE ANVIL
...is necessary for anyone who makes anything out of metal. But where to take it? Turns out it can be made from a piece of old rail. It is enough to cut autogenous cutting unwanted...
SOLDERING UNDER A MAGNIFYING GLASS
Anyone who ever worked Uborki or repair of electronic devices knows how the success of the quality and precision soldering. Great benefits this can bring the use of simple devices...