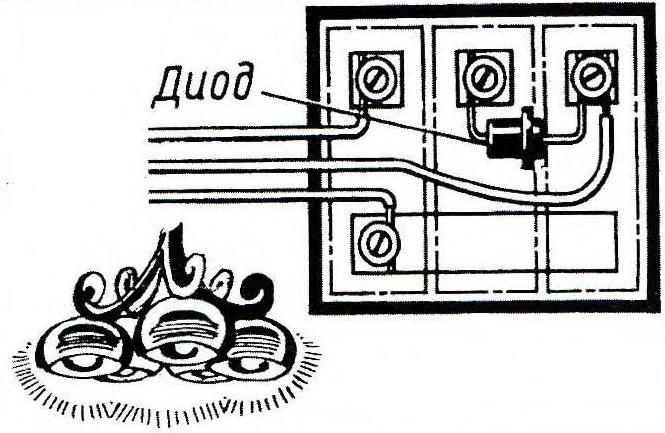 As a rule, in all our homes — three-wire system on the chandeliers, combined with the series switches, providing three options of illumination. For patipanno chandeliers — two, three and five of the included shades. However, if you buy three buttons switch and to consolidate a powerful diode as shown in the figure, the options you enable will turn out much more: two dimly; two; three; two plus three dimly, and finally, five shades.
…
Recommend to read
WITH A SAIL IN HAND
SKIING. You can go sailing on skis, not installing them on the mast (see "M-K", 1982, № 12), but simply holding it in his hands behind him. This sail has a diamond shape, stretched on...
STEREO HEADPHONES FOR ONE EVENING
The design uses dynamic heads 0,25 GD or similar without any alterations. Ear cushions and pillows are made of a rubber sponge (you can buy in the pharmacy). For heads with a cone...