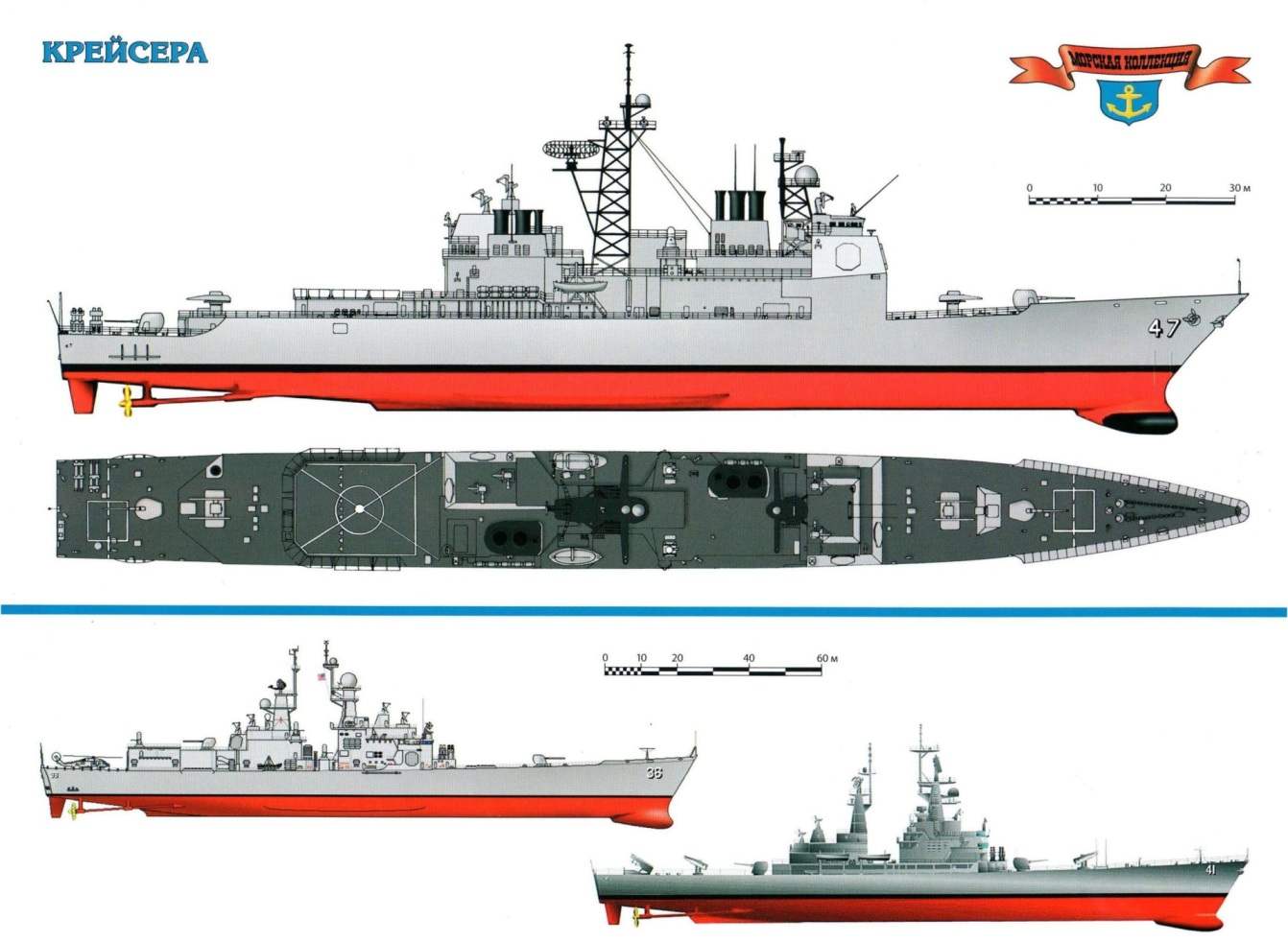 We have already told, how was the fate of the original program "atomization" of the U.S. Navy. In fact, the product became experimental single ships: one aircraft carrier -"enterprise" – and his escort: one large cruiser "long beach" and one small "Bainbridge". Of course, the "experimentalism" and "odinochnoi" does not prevent them to be quite efficient units, but for the fleet-hegemony on the oceans of the world was not a noble, single, and the serial ships. Especially in large series the cost of even very expensive projects decreased significantly. Since the creation of a large-scale cruiser has become the dream of overseas admirals, which had to wait a few decades.
All attempts to "push" the construction of copies of the "long beach" was not successful. To spend 200 million then, still quite full of dollars each -it was too much even for not loving us congressmen of the late 50-ies.
Needed to find a special "flavor" that would justify the costs. To the greatest extent its role has come a new weapons system. Initially the bet was put on a missile system "Typhoon". It was assumed that this new weapon of the air defense substitutes a "long-range" "Talos" and "Terrier" medium range due to the release of two variants with different accelerators. This would significantly reduce the cost of production; at the same time formed the released funds that you can invest in the construction of platforms for "Typhoon."
It is clear that these "platform" young could not be: design the rocket had a significant size and weight. The most preferred media to look a cruiser. And, not for the first time, as the first victims chose the largest and most modern "artillery relic" type "des Moines". And again the bad. The calculation showed that given the "reformers" is hardly inferior to the price of a nuclear ship, with that serve he can less. Yes, and the project "Typhoon" safely dead, unable to be realized in the "product".
After that, the question of nuclear-powered missile cruisers back not once, not twice, but with the same result. Finally, in the mid-1960s to the end of a long tricky games managed to include in the plan the construction of a nuclear destroyer URO is a failed project with turbine installation. Soon, however – once again – it became clear that the "atomic scientists" can only be a cruiser. The size of the projected "destroyer" (eventually reclassified to cruiser only in 1975, after the entry into operation) rapidly swelled, as did his price. Besides, he had a "brother". Fate so hard embossed new nuclear warship hung in the balance after final approval of the project. Happened a rarity: U.S. Secretary of war Robert McNamara said that it is too costly. It had to join the Congress, which put pressure on the "peaceful" Minister (in fact, mired in the Vietnam war). Recall that the usual roles between the military and the legislators were distributed exactly the opposite.