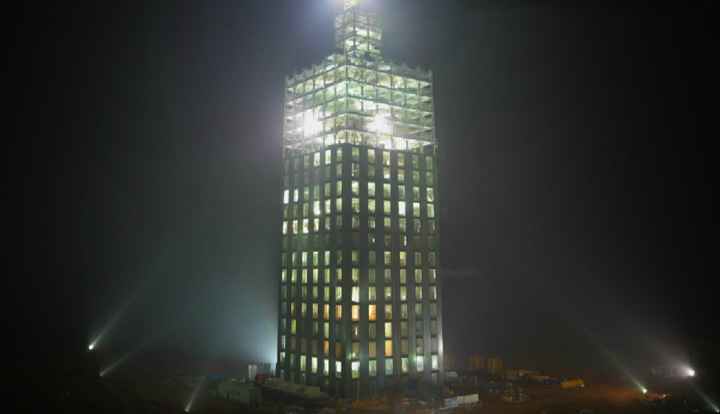 The Chinese are gradually gaining global market its own brands: a Chinese car, the Chinese household appliances – all this is quite possible to use without fear for their lives and money. But there was a new direction – the Chinese house. 30 floors in 15 days… not mastrovito or build?
The latest achievement of Chinese engineers from the company Broad Sustainable Building has swept across the world wide web, just steam roller. Sensational shots and amazing video of the construction of a 30-story T30 hotel in 360 hours – the timer ticking in the bottom corner of the video caused much more doubt and criticism than admiration. However, BSB built buildings look good – both inside and outside.
When advertising its products, the company particularly presses for higher earthquake resistance, much higher than the same parameter for other similar structures. The T30 will withstand earthquakes of a magnitude of nine points? God forbid that he do not have to experience such loads. But for some reason, believe that will stand.
So, the rate
However you look at it, in the development of the BSB – solid advantages. And most of them (mentioned seismic stability, energy efficiency inherent in the design service life, etc.) remain in the shadows. On the surface crazy speed. From the moment of placing the first plate on the prepared construction site to zasilania the last bed on the top floor of the T30 hotel in just 360 hours, i.e. 15 days. Due to what is impossible to sustain such a pace?