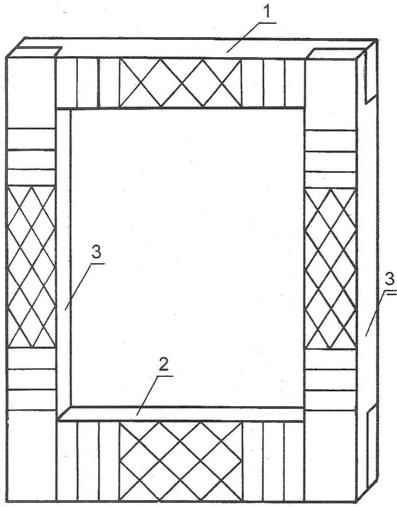 For those who do not have the skills in doing the carving, but wants to make a product decorated with a simple pattern, it may be advisable to start with the manufacture of the original frame for the photo.
The design of it does not require labour-intensive operations. The stiffness of the frame provide the glued together slats. After grinding the product line of bonding become virtually invisible.
To perform a geometric pattern you can use the chisel, and if necessary a hammer, which facilitate the work and contribute to the improvement of the quality of the thread.
The checkered thread made in the following sequence. First incised lines running top to bottom with a recess to the left, and then left down to the right with a recess, a depth of 3 mm. Chisel, with the thread inclined to the plane of the rails at an angle of 45° to the right.
In the same manner and to the same depth is cut. As a result of performing these steps is removed, the chips of triangular cross-section. All operations is clearly seen in the figures.