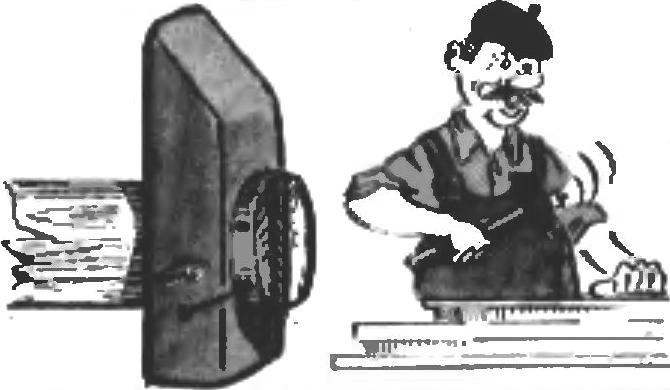 To secure the hammer or the axe on the handle it usually do a sign and hammer it with a wooden wedge which has a tendency to pop up.
Small nails secure the wedge in serving the pen head and the upper part of the speel — get strong and reliable connection.
Recommend to read
NECKLACE — THE HAMMER
Even for the experienced home master no-no and will miss striking a nail. Over time, the accumulated pen markings such blunders spread of the crack decreases the strength. Protect the...
HAMMER IN THE MAIL
Of all the impact tools — an axe, a sledgehammer, a pick, and others more in the process suffers hammer: slip a large nail or chisel is not lost on its wooden handle. To protect her from...