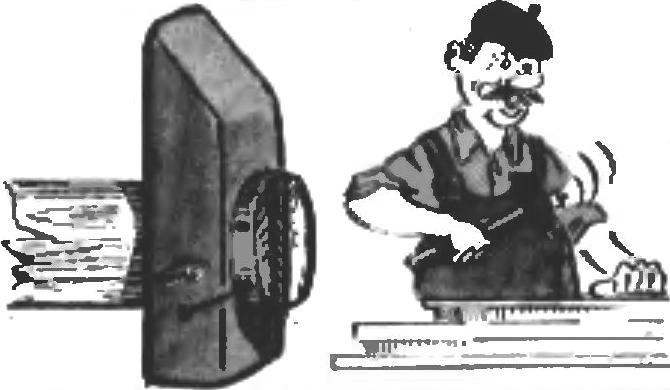 To secure the hammer or the axe on the handle it usually do a sign and hammer it with a wooden wedge which has a tendency to pop up.
Small nails secure the wedge in serving the pen head and the upper part of the speel — get strong and reliable connection.
Recommend to read
PUMP THE "FROG"
The farmer is often necessary to pour different liquids (fuel, water, and more) from large vessels. Alone to do not. I propose a simple device that allows you to empty any container...
LET THERE BE LIGHT!
Headlight and Dynamo is a good addition to the bike, allowing you to travel in the evening or early in the morning when it's still dark outside. Generator works great, but over time, the...