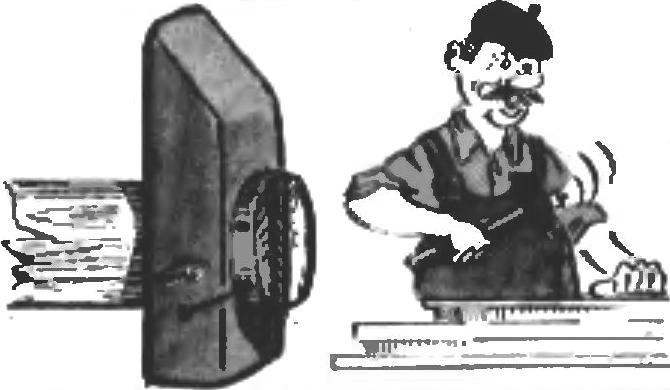 To secure the hammer or the axe on the handle it usually do a sign and hammer it with a wooden wedge which has a tendency to pop up.
Small nails secure the wedge in serving the pen head and the upper part of the speel — get strong and reliable connection.
Recommend to read
SKI-VODOCHODY: ANOTHER OPTION
In the "M-K" №4 for the year 1989 was published an article devoted to the ski-Vodochody... I Read it and wished I still had not written to the editor, not shared with the readers of...
EXTENDER-SURVIVOR
Folding wire extension can peretiraetsya on the bends. To avoid this, you should wrap several layers of insulating PVC tape, slide a section of PVC conduit or rubber hose of suitable...