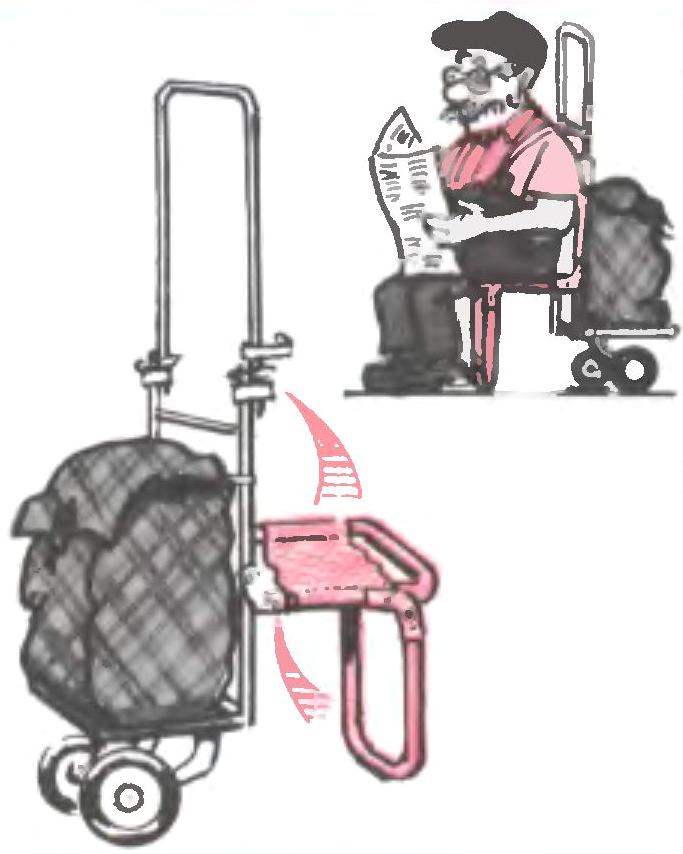 From spring to autumn, you can see a common picture, old young goes to the cottage, carrying a truck with a heavy load In these hours and the city is crowded, and trains, people are forced to stand for entire trip Yes often then to the track long like mine. So I adapted to such a situation their truck for recreation — staged on her folding chair, using parts of the old clamshell.
B. DUHNEVICH
Recommend to read
LIKE CLOCKWORK
At roofing unlikely to lay the slate so that we never need to cut off, adjusting the size of the roof. And someone had to do it, you know what asbestos-cement sheet is not plywood, the...
WILLOWTALK SWITCH THE SPEED
In 2007, No. 9 of our magazine was published an article by Muscovite Vladimir Aleshin on the invention of the Bicycle the hub of the rear wheel, capable of movement to choose the optimal...