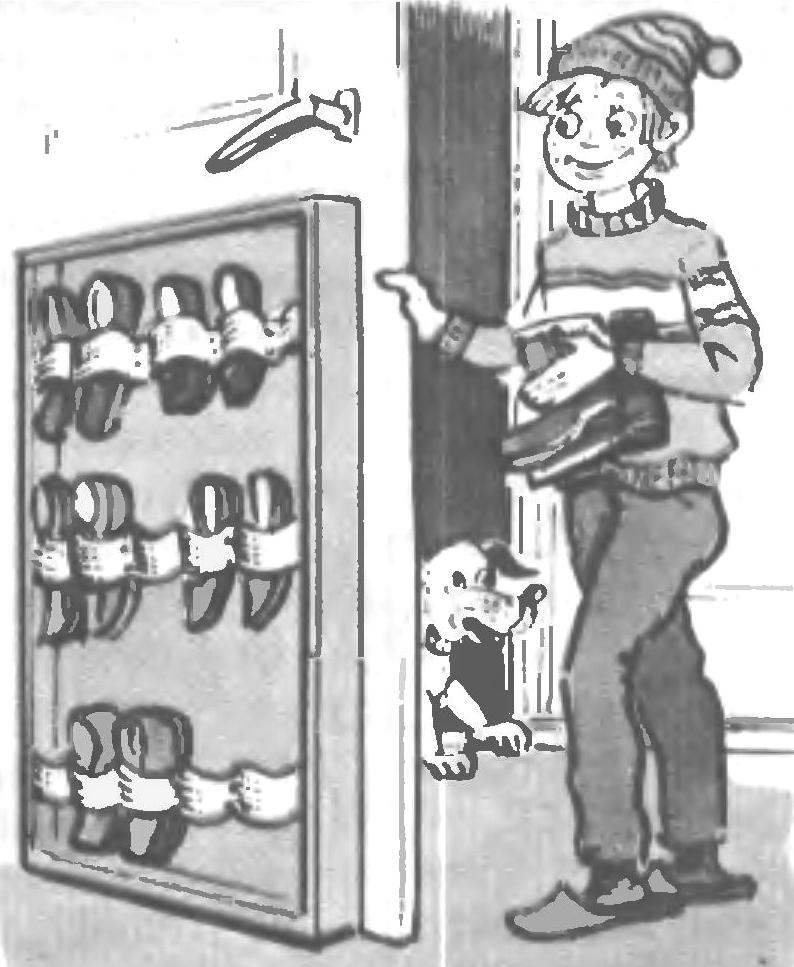 If the hall is small and you have a large family, it is convenient to place numerous shoes will help you that's such an unusual kolesnica on the front door.
It is a door hung on wooden box with a plywood wall, which is Packed with a ring-shaped pockets of thick fabric or imitation leather for shoes.
Recommend to read
THROUGH SWAMPS AND OBSTACLES
The letter came from the Bashkir village of chishma from the subscriber of our magazine Damir Danova. Damir talks about his neighbor — the avtokonstruktor-enthusiast Alexei Maskaev,...
PRECISELY IN THE PURPOSE
Playing Indians, army scouts, or as they say, "war games", often not complete with throwing knives, Darts, archery in the target. And the desire to get to the center ("ten", "Apple")...