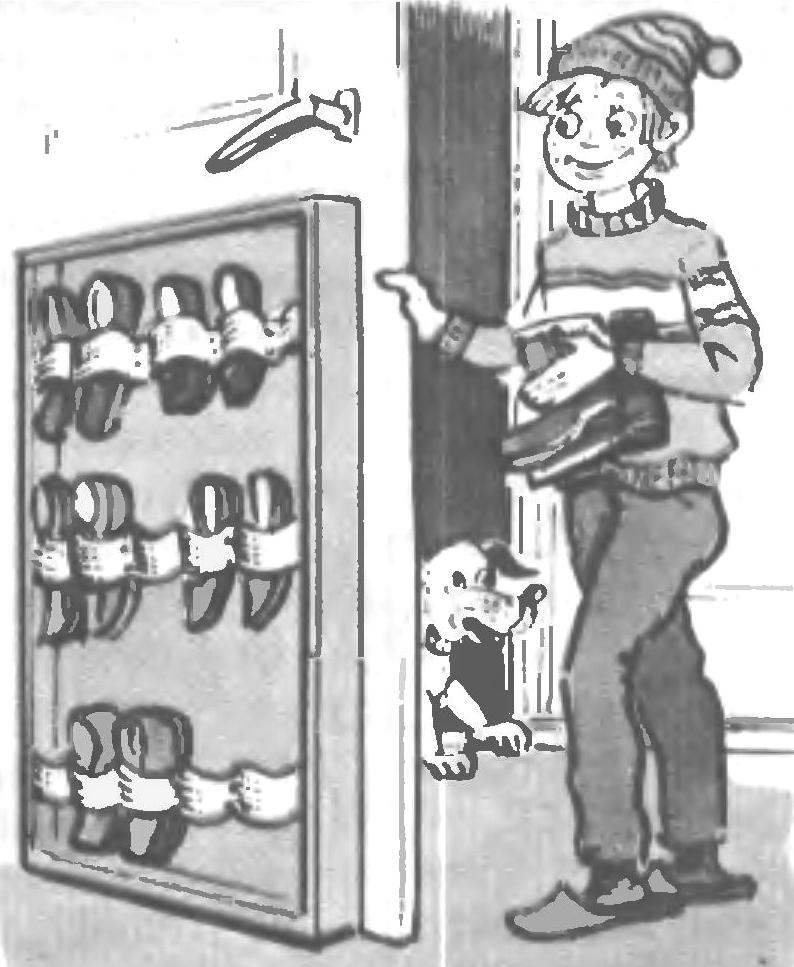 If the hall is small and you have a large family, it is convenient to place numerous shoes will help you that's such an unusual kolesnica on the front door.
It is a door hung on wooden box with a plywood wall, which is Packed with a ring-shaped pockets of thick fabric or imitation leather for shoes.
Recommend to read
THE FIRST THING THE TILLERS
Accurately process small parcel of land on which "serious" technology closely, except that the tillers. Therefore, the prudent farmers, deciding to get a similar unit, first choose the...
START FROM UNDER THE WATER
Japanese seaplane E14Y. The first production Е9W1 hydroplanes equipped with boats I-7 and I-8, after which in 1937 the serial production of these aircraft continued. Just released 32...