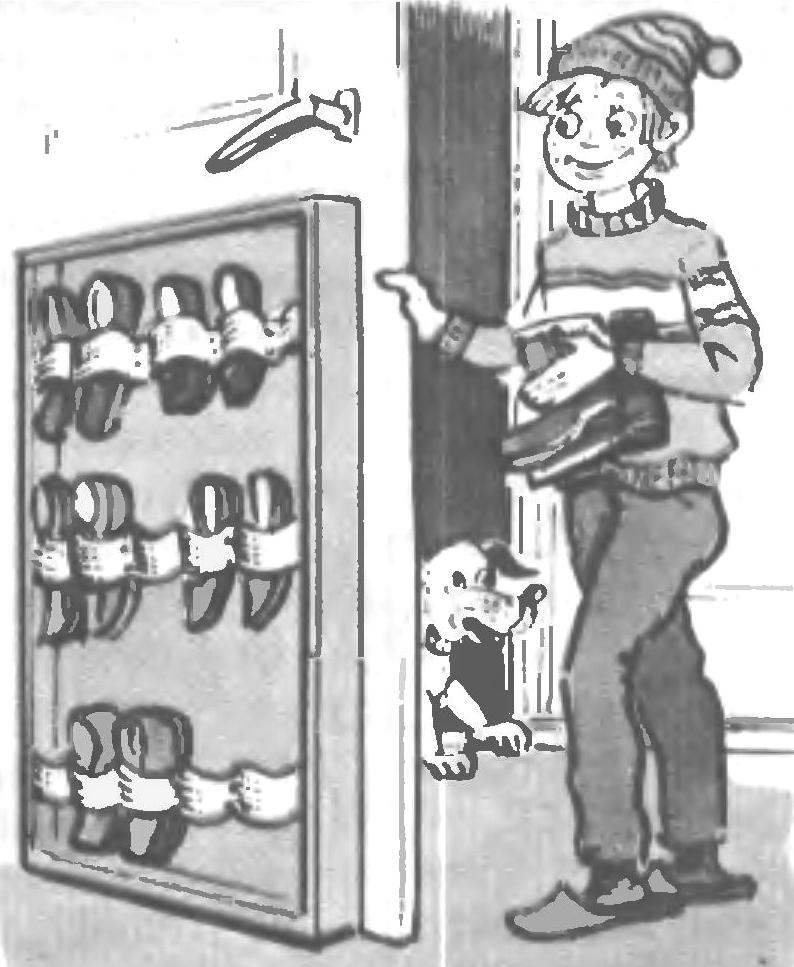 If the hall is small and you have a large family, it is convenient to place numerous shoes will help you that's such an unusual kolesnica on the front door.
It is a door hung on wooden box with a plywood wall, which is Packed with a ring-shaped pockets of thick fabric or imitation leather for shoes.
Recommend to read
LINE BUILDER
In construction you often have to deal with the internal measurements. For example, to determine the distance between the form panels, the value of the window or doorway. A good...
ANOTHER PULLER
There are many tools for implementing, in General, simple everyday transactions - the separation of the Apple from the branch and transfer it to the trash. We offer our readers another...