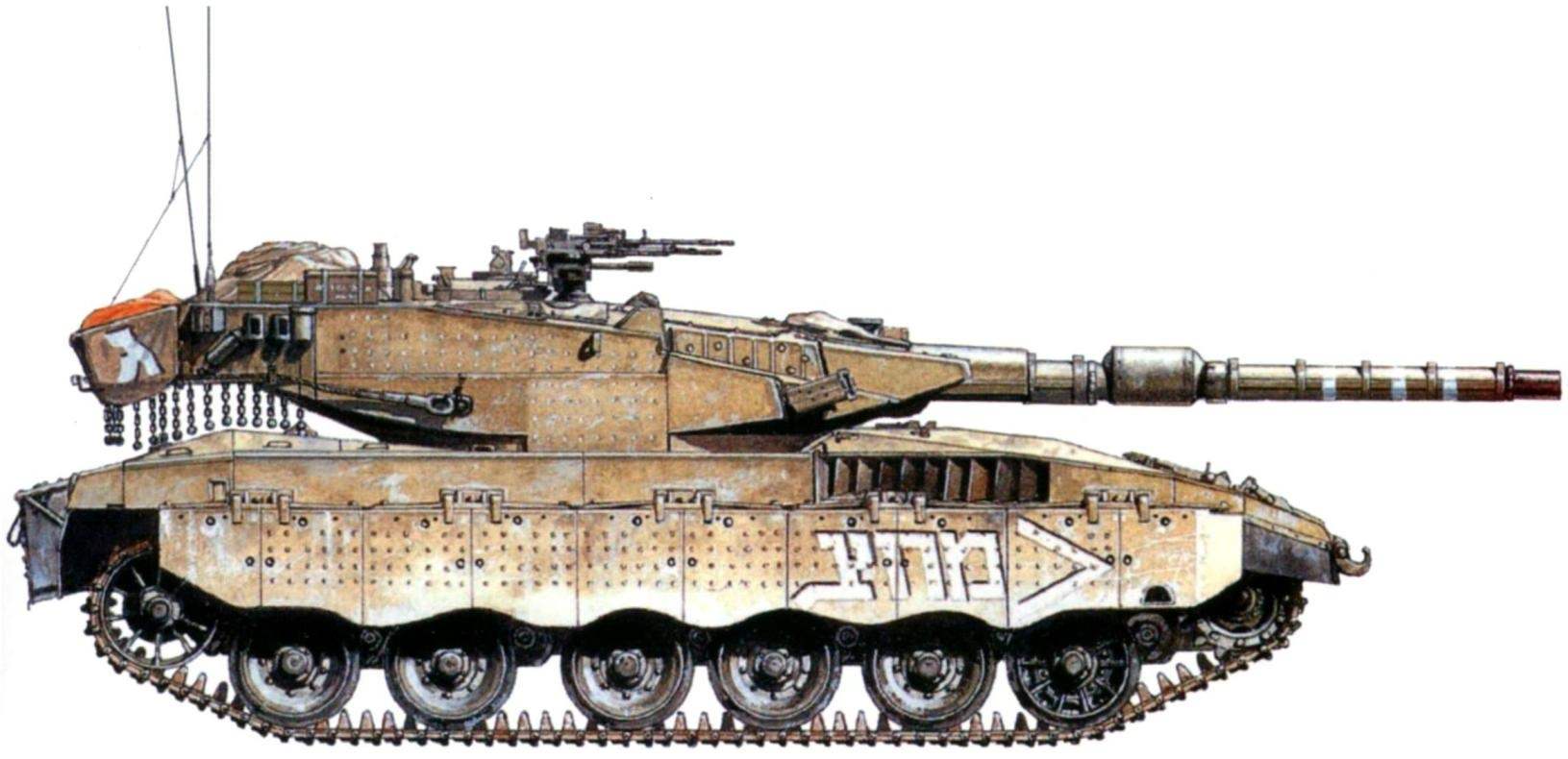 According to the program of development of the armed forces of Israel military industry of the country by 1989 was able to create actually a new Merkava tank (Мегкаvа) MK.Z. The Lebanese campaign of 1982, in which machines "Merkava" MK.1 and "Merkava" MK.2 participated in the fighting, showed that they can still be amazed by the 125-mm projectiles the main of their opponent on the field of battle T-72 tank. Therefore, based on the concept of Israel's military leadership "to protect the crew — above all", once again at the forefront were put the problem of improving the tank's protection. The designers used the new car an upgraded modular armour — steel packs-boxes with several layers of special armor inside. They are mounted with bolt connections to the surface of the machine, forming additional built-in dynamic protection of the so-called passive type. With the destruction of the module it can be easily replaced by another.
Have installed this armor on the body, covering the engine-transmission compartment (MTO), a head-over-caterpillar part, and the tower on the roof and sides, thus reinforcing the "upper" surface of the tank in case of hit of a shell. The length of the tower has increased by 230 mm.
Side shields for protection of the chassis complements the inner side of the 25-mm steel sheets.
Specific security measures adopted to protect the bottom from mines and homemade bombs and explosive devices. The bottom of the "Mercan" done /-shaped, smooth, of the two steel plates — top and bottom between which is filled fuel. It was believed that this kind of tank will be able to further improve crew protection from explosions. In The "Merkava" MK.W here the fuel fill did not: decided that the crash pulse, the air still holds weaker than any liquid.