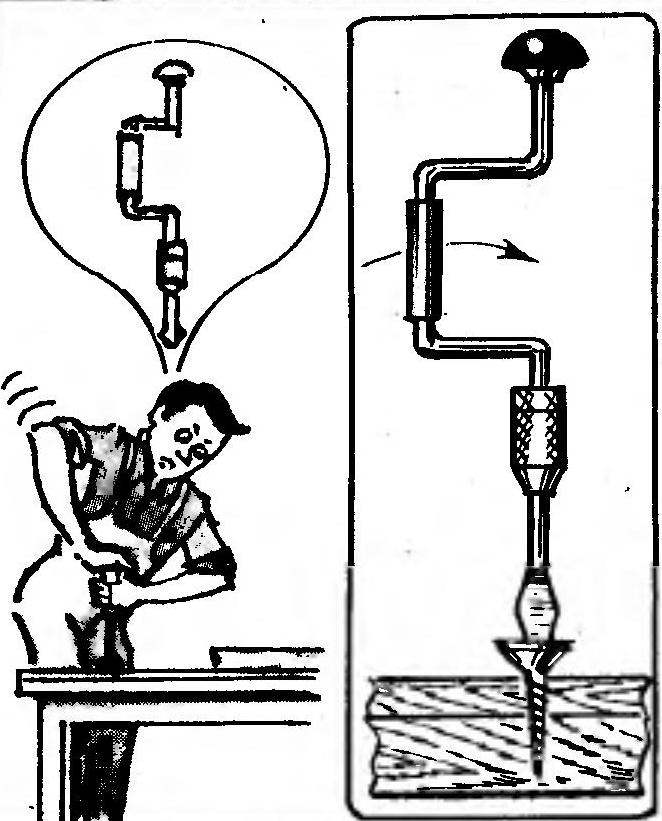 When working with larger screws are sometimes difficult to work a regular screwdriver: small torque. To facilitate this operation I use a hand drill instead of drill — the largest insert from the set of interchangeable elements in a versatile screwdriver. Due to this tightening requires less effort and is faster.
B. ROGOZHIN, Kolchugino, Vladimir region
Recommend to read
HELPS BRACE
To tightly connect the screws the two boards, you need to use the brace. From a set of versatile screwdriver select the appropriate tip and insert into the rotation in place of the...
SCREW PLUS BAR…
...make a surface gauge. In the block of hard wood drilled a hole in which is screwed into the screw. Use a screwdriver to set the distance required for the application of risks.   ...