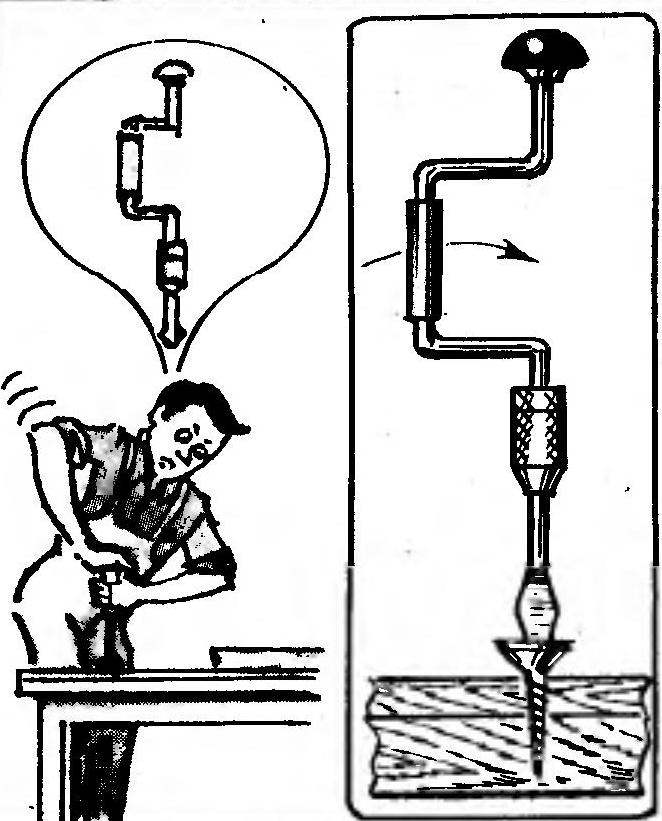 When working with larger screws are sometimes difficult to work a regular screwdriver: small torque. To facilitate this operation I use a hand drill instead of drill — the largest insert from the set of interchangeable elements in a versatile screwdriver. Due to this tightening requires less effort and is faster.
B. ROGOZHIN, Kolchugino, Vladimir region
Recommend to read
CUTTER FROM DOWELS
For cutting the stencils required knife cutter. It can be made from construction nails (dowels). The handle bar drilled the hole 0.5 mm smaller than the diameter of the dowel and with a...
CASE — SHOE
Yes, there is such a need in ski boots in them, the holes for pin mounting when walking without skis instantly clogged. To avoid this will allow the covers of canvas or leather worn on...