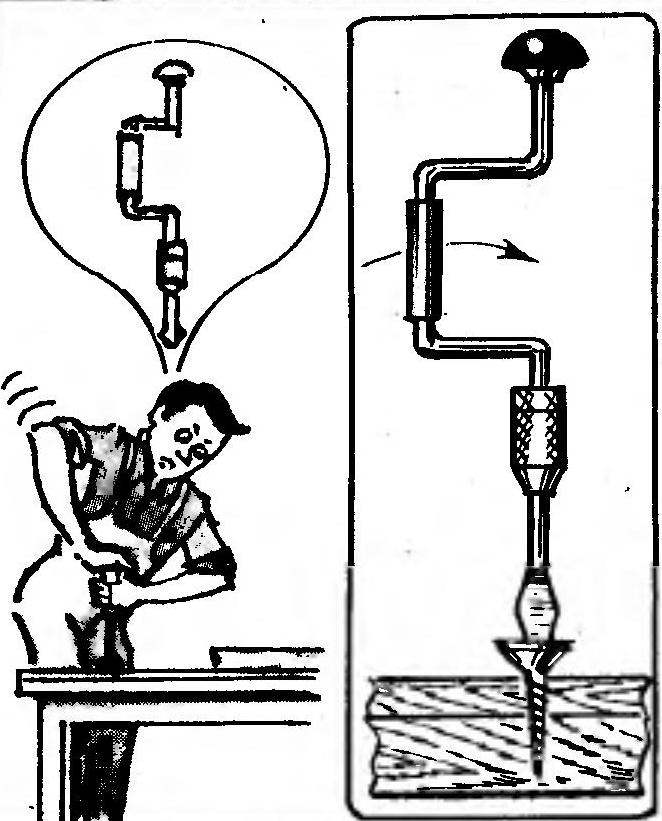 When working with larger screws are sometimes difficult to work a regular screwdriver: small torque. To facilitate this operation I use a hand drill instead of drill — the largest insert from the set of interchangeable elements in a versatile screwdriver. Due to this tightening requires less effort and is faster.
B. ROGOZHIN, Kolchugino, Vladimir region
Recommend to read
SAILING WINDMILL…
They say everything old is new again. And energy here, it seems, is no exception. Burned on Chernobyl, faced in some places with the threat of an energy crisis, mankind increasingly...
BOOKCASE-RETRO
When a small room for a student or a student does not establish a standard store-bought furniture because of its size, the solution may be compact and simple construction, proposed by...