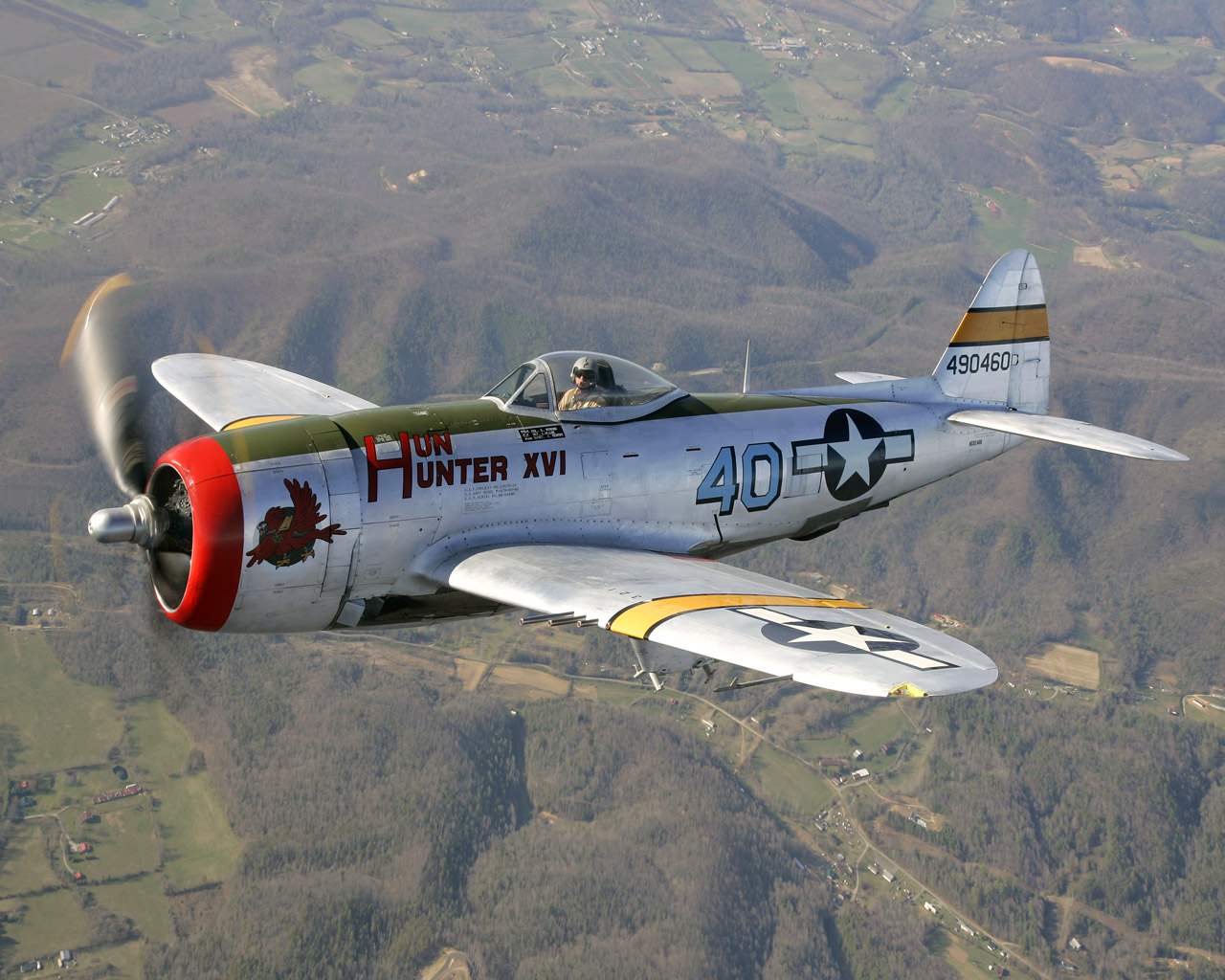 The American aircraft company Republic Aviation Corporation, which specialized in the production of military aircraft, was founded in 1931 under the name of Seversky Aircraft Corporation. The most famous pre-war aircraft company became a long-range fighter P-47D THUNDERBOLT.
The prototype aircraft first took to the air in may 1941. The car was equipped with the engine company Pratt and Whitney power of 2000 HP with a turbocharger driven by exhaust gases. Armament of the fighter consisted of a installed in a wing of eight 12.7 mm machine guns.
In early 1943, aircraft were sent to Britain, and in April they took part in combat operations in support of bombers b-17. The planes were very popular among pilots due to the high survivability. The car was produced in several modifications, among which the most famous was the P-47D with a shortened fuselage and a teardrop canopy pilot, built in 12 602 copies.
P-47D THUNDERBOLT served in Europe, the Mediterranean, the far East, in Burma. At the end of 1944 in Europe received the upgraded P-47M with a new turbocharger, develops a speed of up to 762 km/h To accompany b-29 bombers over the Pacific ocean was produced jet fighter, the P-47N with increased fuel capacity.
REPUBLIC P-47D THUNDERBOLT: length 11 010 mm, wingspan 12 430 mm height 4320 mm, wing area 27,87 m2 takeoff weight of 8800 kg, engines R-2800-59 power of 2300 HP, maximum speed 689 km/h, the range of 2028 km, a ceiling of 12 800 m crew: 1 person armament of eight 12.7 mm machine guns and two 454-kg bombs.
Recommend to read
HIMSELF HOLDS
Hang a hook or bracket to a hollow wall (for example, sheathed with plastic or plywood) is always a problem: fixture does not hold in this place is quickly loosened and popping up....
DRYING IN FLIGHT
Probably there is no sector of the economy, which would not have developed or used bulk materials. And for most of these powdered products is the most insidious enemy — humidity. To get...