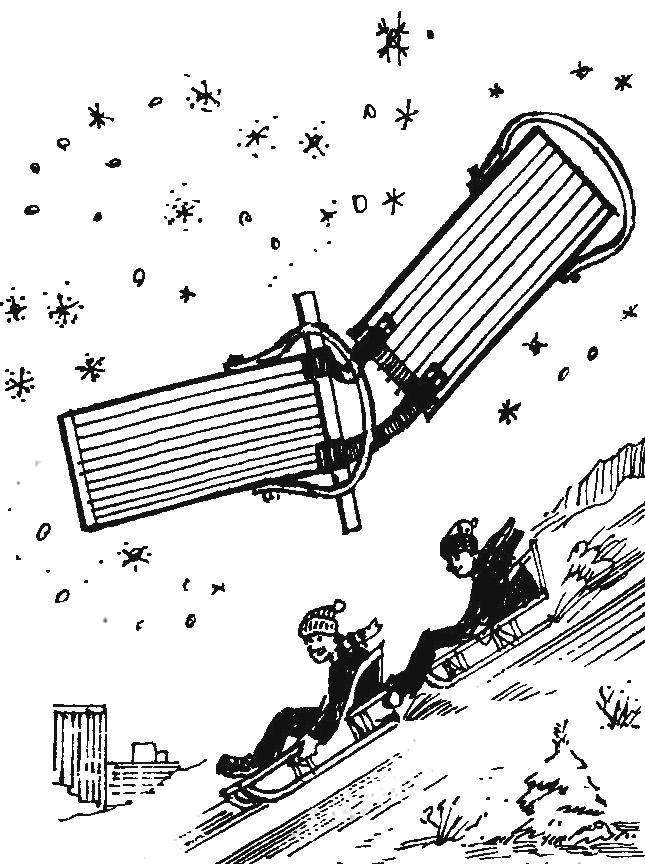 Children are always fun to play and have fun together. Give them the opportunity at the winter slope, linking together a couple of sleds. But if you have to attach to front bar as shown in the picture, sitting behind will, resting in his legs, to drive this sleigh train.
Recommend to read
EXTENDER-SURVIVOR
Folding wire extension can peretiraetsya on the bends. To avoid this, you should wrap several layers of insulating PVC tape, slide a section of PVC conduit or rubber hose of suitable...
GAZ-415
Pickup GAZ-4 in the Soviet Union enjoyed a well - deserved popularity - it acquired trading bases, small businesses and cooperatives. In 1936, at the Gorky automobile plant is the GAZ-A,...