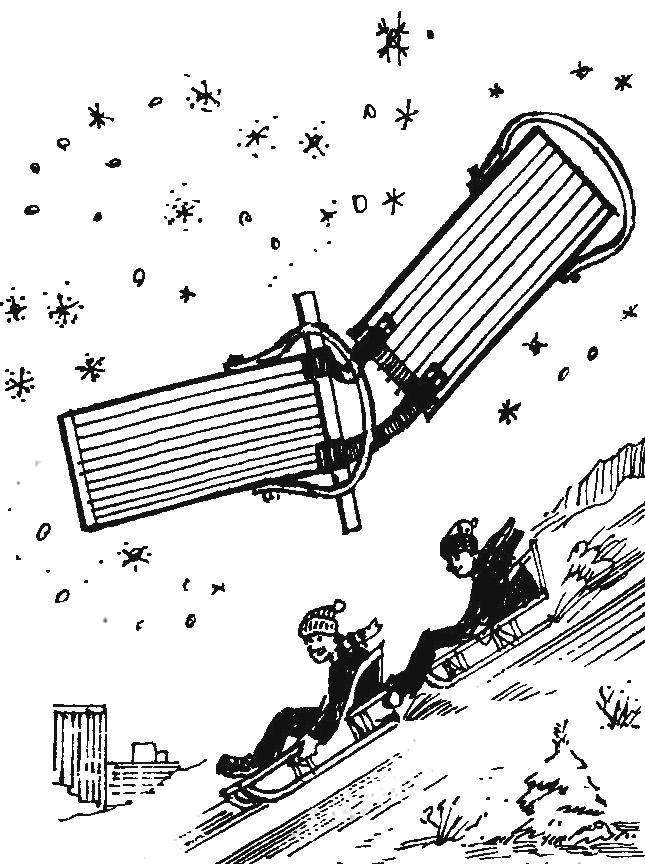 Children are always fun to play and have fun together. Give them the opportunity at the winter slope, linking together a couple of sleds. But if you have to attach to front bar as shown in the picture, sitting behind will, resting in his legs, to drive this sleigh train.
Recommend to read
… AND ANOTHER SLED
The management of these sleds is somewhat reminiscent of airplane: it also consists of the pedals and handles. The direction of the descent is aged using the pedals, and the handle is...
THE OWNER WILL HELP… FOOT
Driving in the ground stake (for example, for the fence), usually using sledgehammers. But it's okay if the count is not above your height. Otherwise have to fence any stand, install the...