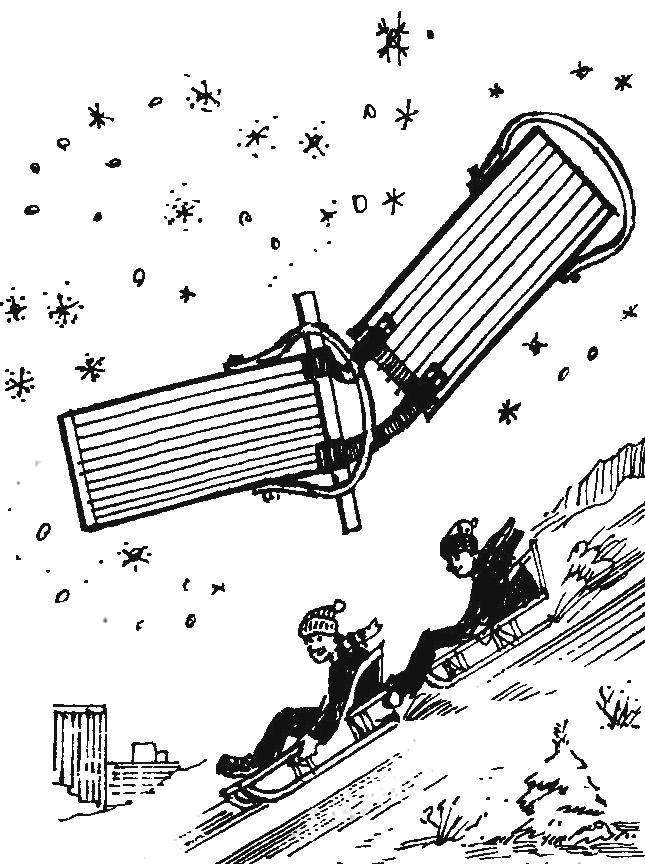 Children are always fun to play and have fun together. Give them the opportunity at the winter slope, linking together a couple of sleds. But if you have to attach to front bar as shown in the picture, sitting behind will, resting in his legs, to drive this sleigh train.
Recommend to read
MONALISA WITH MOTOR
Last spring I made myself water skiing. But to slip on them could rarely, as the role of the tug performed... a motorcycle with a sidecar. The construction of special boats would require...
TRAP DRILLS
I liked the tip about dust attachment to the drill, helping out when drilling holes in the ceiling. That's the only choice that is a tricky business. If the Cup this trap will be in the...