Journal with drawings of Cordoba aerolizer who have developed a record speed, took all the guys from our club. "We will build these!" — without hesitation, they said. To dissuade the boys did not want, it is better not to do it when tempers flared. But the excitement gradually subsided. As usual classes were, and, trying to repeat superconstructor my players became a little "sour". We have little idea the boy would have ended up with nothing…
Had to help them. Casually a couple of times I was left on the table, unusual for their eyes drawings expense of building a traditional model aircraft. Looking with interest "strangers", the members were able to find their own solution, which helped to maintain their original activity "crush". The tail boom of the glider — this is a great prototype for the case of aerolister! Two slatted side rail connected to box beam plywood sidewalls — that is design that meets the requirements of minimum weight, high strength and stiffness, the availability of the starting materials. Any difficulties with the gouging of the workpiece, adjusting the translucency. Housing Assembly-I-beam is literally two nights. And most importantly — a solution allows to keep the scheme record of aeropittura, almost without increasing the total weight of the model.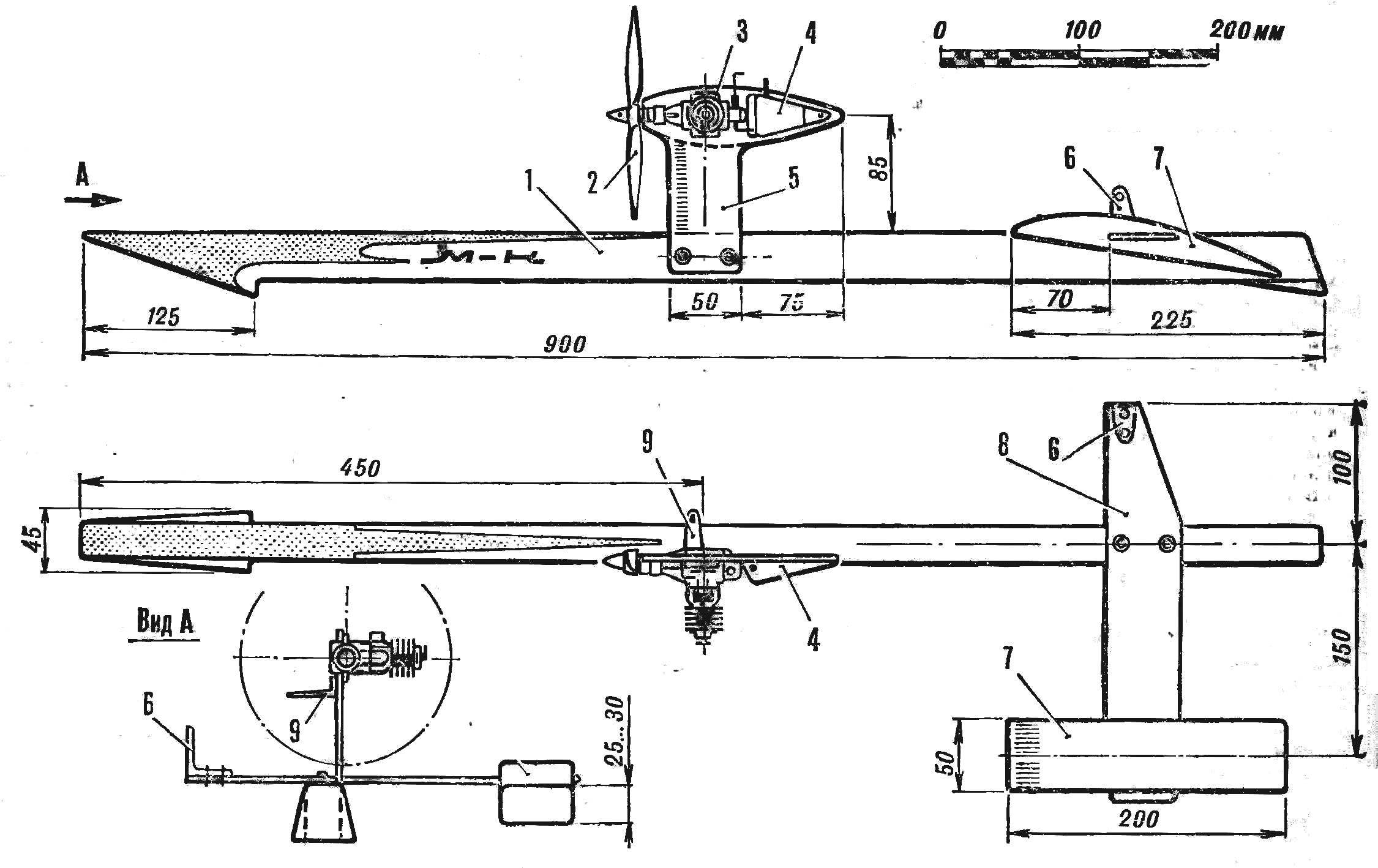 Fig. 1. Cord airboat:
1 — body, 2 — propeller, 3 — engine, 4 — fuel tank 5 — pole, 6 — rear bracket hitch bridles, 7— lateral float, 8 — regulator, 9 — front bracket attachment of the bridle.