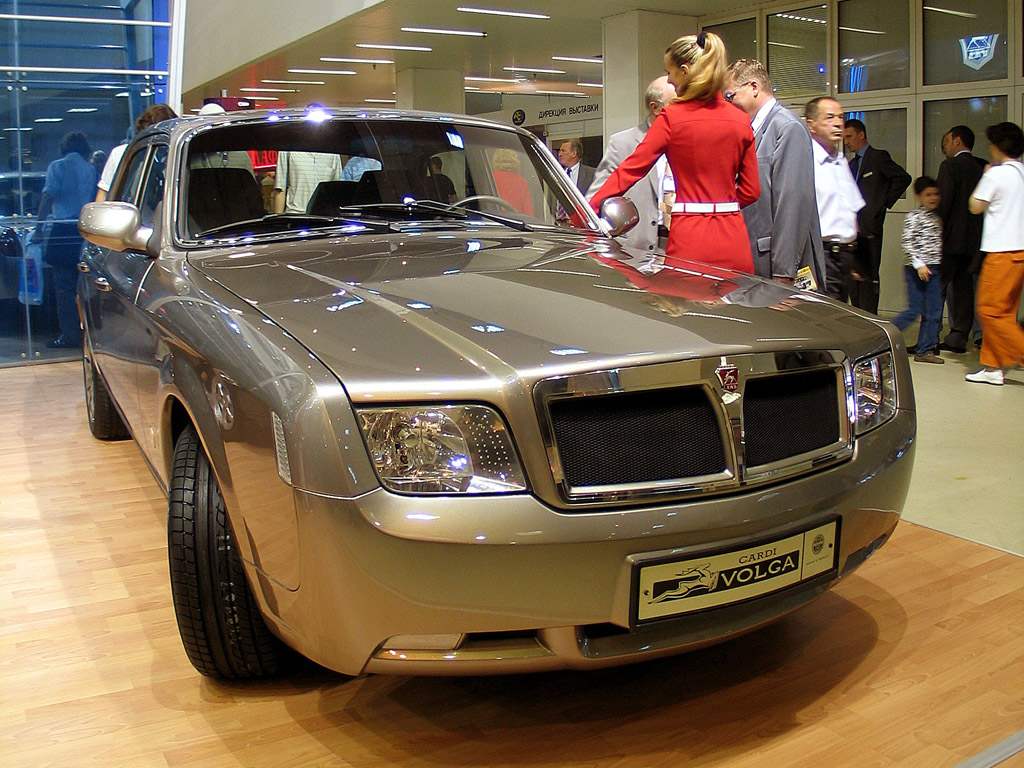 When an artist falls in tough conditions restricting the freedom of his work, this sometimes leads to the most advantageous solutions. For several decades, the designers of the Gorky automobile plant under the new modifications of the car "Volga" as immutable bases are forced to use the frame from released in 1968, the old GAZ-24. Sometimes this leads to rather controversial, but in General, these limitations contribute to the kind of positive conservatism, allowing to maintain the style and visibility of cars Gorky brand.
At the Moscow motor show MlMS in the summer of 2004 exhibited another model of the "Volga", the appearance of which was developed by the Moscow design Studio Cardi by order of the Gorky automobile plant. The basis for the Executive car was "Volga" GAZ-3102.
The car has new lighting, hood, fenders, trunk lid and outer door panels — all this completely changed the look of the "Volga", made it more modern, and some "generic" features of the GAZ-24 does not spoil the design of the new model.
Currently, the issue of the statement of modifications on the conveyor. However, regardless of the decision of this question Gorky automobile plant firm Cardi intends to independently release a new CARDI VOLGA limousines.
VOLGA CARDI: base 2800 mm track front/rear wheels 1500/1444, maximum speed 170 km/h engine power 145 HP, working volume of 2.5 liters, the capacity is 5 people.
Recommend to read
VOLVO S80 2,9
Firm Volvo in 1998, has chosen the Moscow international motor show for the premiere of his new sedan VOLVO S80. This car is rightly called the flagship of the company. The fact that the...
CITY BUS ZIS-16
A regular bus service in Moscow was opened in August 1924. Then the Russian plants has not yet produced buses - the capital had to be bought abroad. In 1938 the car plant in Moscow has...