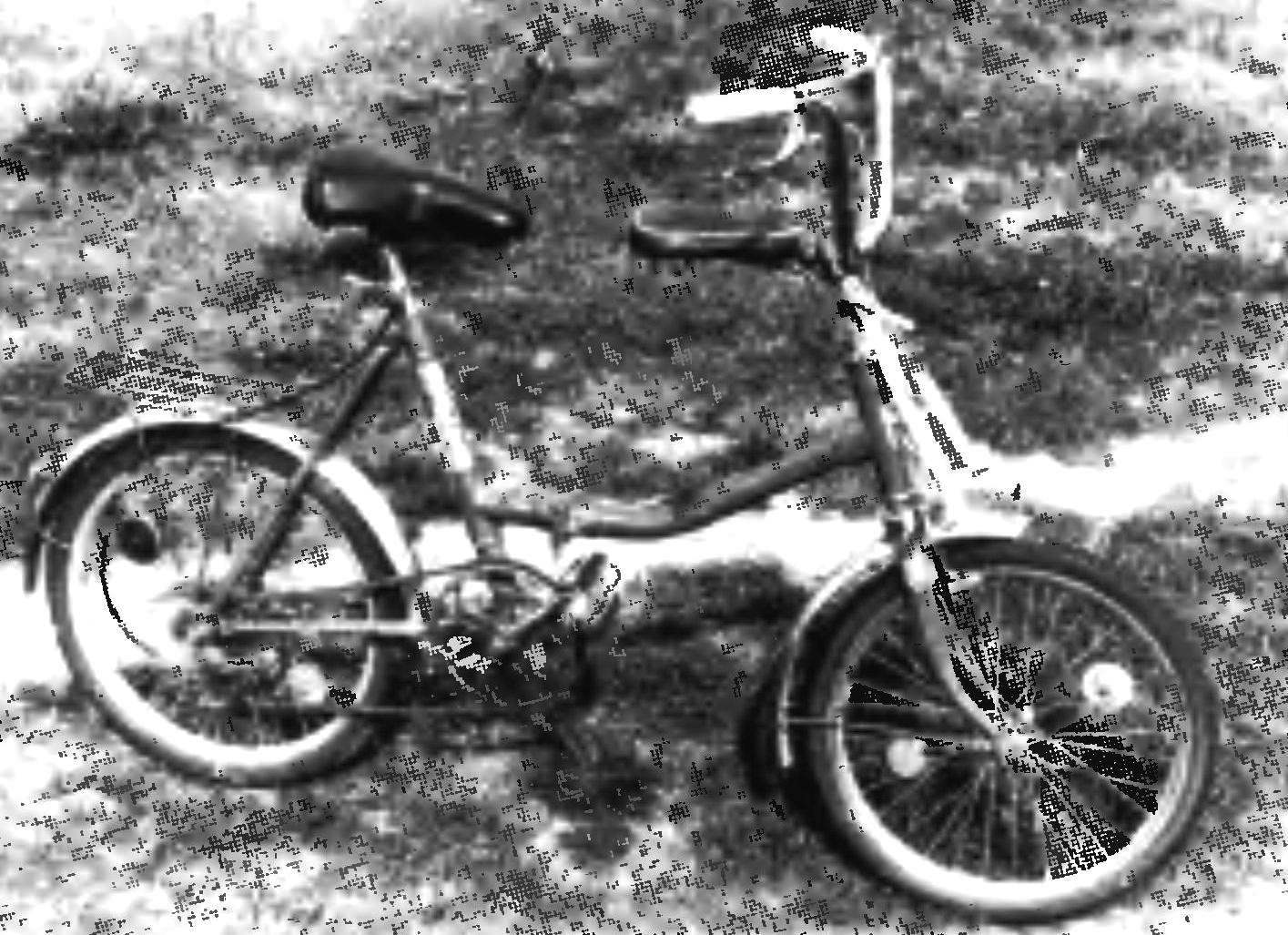 For a Bicycle with an open frame (like "gum", "salute"), I made a small, simple, easy child seat. This is the place for your child can be called even comfortable — it's soft and equipped with special running boards, and steering between the horns still mounted and arm.
The pegs are made of duralumin strip with section 20×4 mm. their Length is chosen with the child's growth, but the foot pegs, you can make and "grow", making the initially curved with a fairly large radius.
The seat itself is on a foam lining, covered in leather. Seat base is steel plate with a thickness of 2 mm. welded To the plate (but can be attached by bolts) seatpost console from prislusnymi pipe and to the lower end of the console — bracket-eye.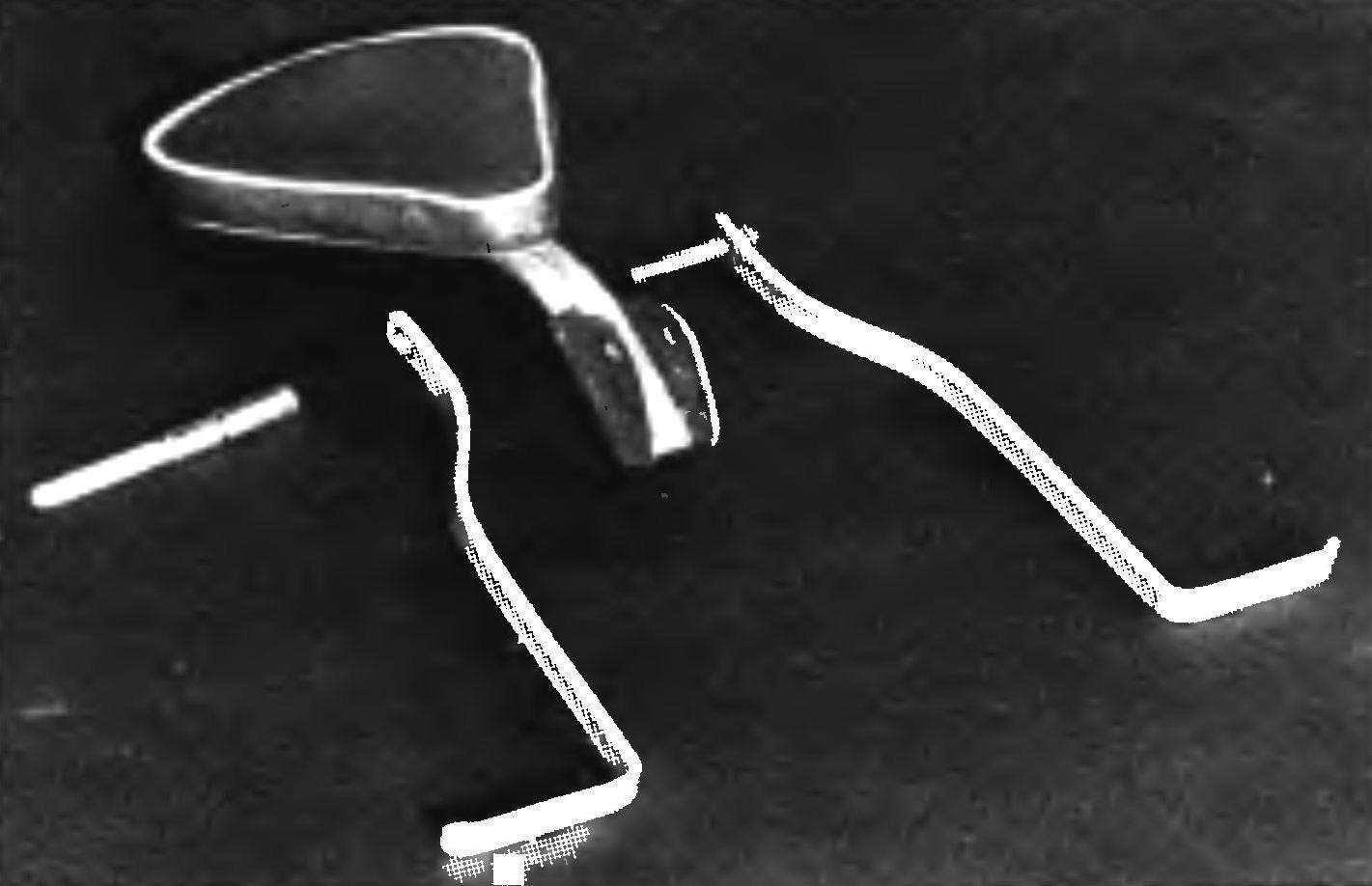 With the help of this bracket the seat, and with it the foot pegs are attracted to the steering column screw lock, identical to what locked folding the Bicycle's frame and therefore the seat quick release.
The handle is made of duralumin tubes with a diameter of 12 mm, and on her worn cut plastic (and rubber) hose. To rozhkam steering arm is pulled by the clamps. The connection is, in General, non-disposable, but the handle I from the steering wheel is not removed, because it no noise never creates
Sh FAZULLIN, Kiev
Recommend to read
THE BLADE IS FIRMLY
In most jigsaws, with whom I had to deal, there is provided a cantilever clamp blade relative to the mounting bolt (Fig. 1). Because of this, I think, often encountered distortions of...
MODELIST-KONSTRUKTOR 2007-10
IN THE ROOM: Public design Bureau: A. Knyazev. Snow "plane" (2). Avtomatservis: V. Zheleznyakov. The microclimate in a car (6). Furniture with his own hands: Area seamstress (9). ...