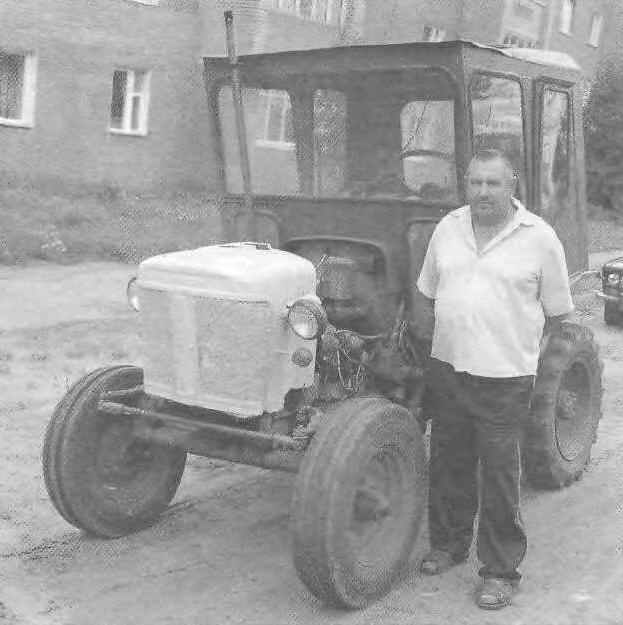 The idea to build a small tractor did not come from "itching" technical creativity and the urgent need for mechanization of the farm and the transportation of economic goods. The last appointment of the tractor vehicle, predetermined the necessity of its registration in bodies of Rostekhnadzor. And therefore just note the following. Although most of the units, mechanisms and assemblies used in tractor from written off cars and agricultural machinery, bought them not as necessary, but strictly according to the documents — bills and receipts that subsequently (at the reception) was brought in the office.
The engine on the tractor — 5Д2-24 with a capacity of 12 HP with a speed of 1500 per minute, 2-cylinder diesel liquid cooled. He once produced by the plant "Dag-diesel" and used as the drive of the compressor (pump) for divers. The motor is reliable and unpretentious. Quick and trouble-free run it provides two glow plugs (one per cylinder).
As the regular engine radiator is not retained, this heat exchanger together with the fan and its drive (pulleys and belt) used car "Moskvich-412".
Here I'll note that this same drive is working and the generator, borrowed from the car "Lada". Power supply system (air filter, injector) and exhaust system (manifold and silencer) — regular. A radiator grille adapted from the tractor YUMZ.