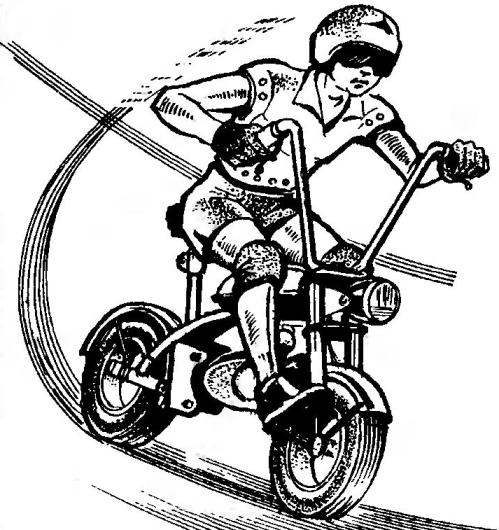 Mini makiki always use the boys great success. And for good reason! Small size, cost-effective, modern appearance, excellent performance — what more can you ask for? Maybe that's why many of them roll up his sleeve so take tools. After all, if you try, you can do mokik, able to compete with serial two-wheeled machines. However, it is not very easy, but it's worth it.
The frame of our microvesicle welded. If you do not have the skills of welder, before you take the job, find out if there's a workshop that would help you.
It should be borne in mind that the design uses a set of purchased parts and assemblies. So, front fork and saddle from a moped "Riga-11" wheel from mini-mokiki, engine — moped, type V-50, headlight, tail light and fuel tank from any moped wheel scooter or kids bike. To buy them is not so difficult. Of course, the fit and other details, but in this case, you will have to make adjustments to the design of the frame.