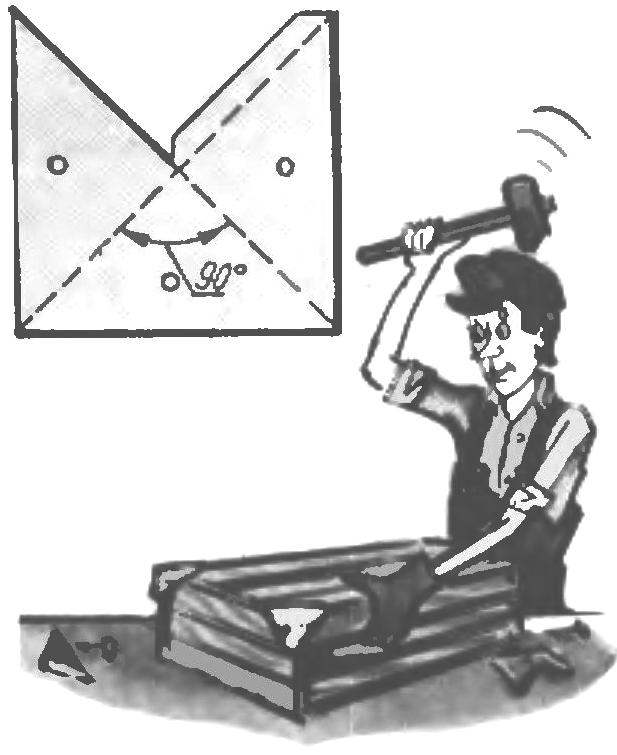 Any derevyanny th box of planks or plywood is most afraid of attacks from the angles they are weaker than other parts of the structure. To protect these vulnerable places can be a metal oulcome. Take some thin sheet metal, cut in accordance with the figure, fold along the dotted line and get ready the area, which will only nail small nails at a pre-split holes.
Recommend to read
FINISH VENEER
Furniture manufacturer of plain (uncoated ahah!), the DSP completes its finish. Although this is a simple, but important step, which largely determines the appearance of the finished...
THE SCREEN-GRID
Offer a convenient way to store lattices for the bathroom. They should be using metal hooks to hang over the edge of the bath in Thane they will not take the place of, and in addition,...