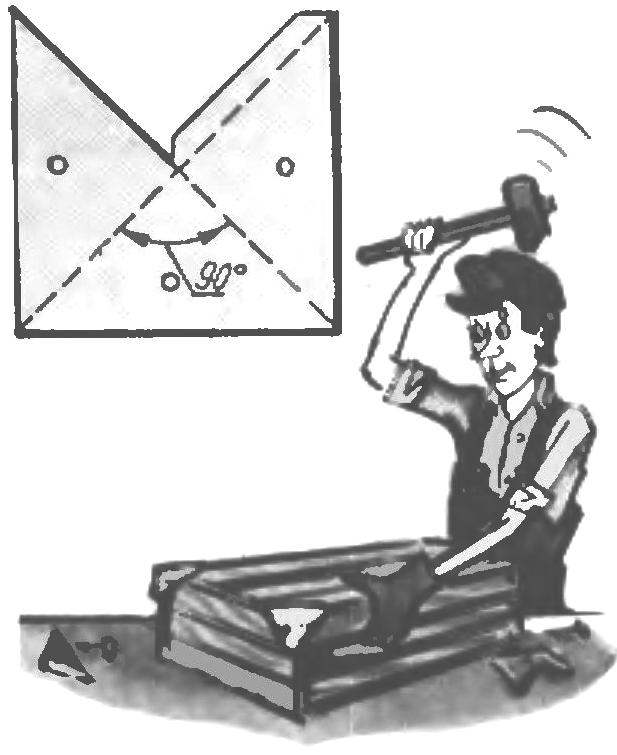 Any derevyanny th box of planks or plywood is most afraid of attacks from the angles they are weaker than other parts of the structure. To protect these vulnerable places can be a metal oulcome. Take some thin sheet metal, cut in accordance with the figure, fold along the dotted line and get ready the area, which will only nail small nails at a pre-split holes.
Recommend to read
DUTIL
"It is easier to pull than push" — the ancients said. Indeed, what if leading and control functions to combine in one wheel and make it no pushing and pulling! In the classical scheme of...
DRILL THE HOLE UNDER THE
The idea is to make readers Boer came to me in the following everyday situations: having descended into the manor house, did not have time before winter to conduct water from the well....