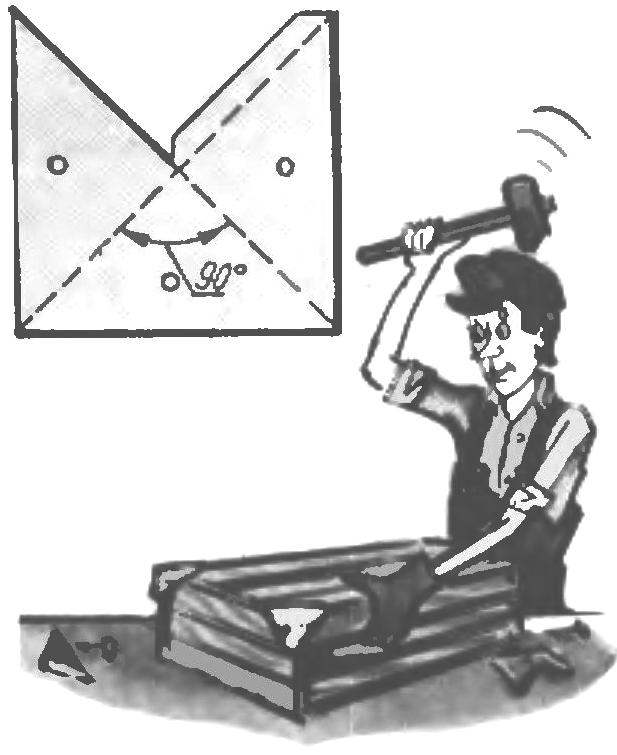 Any derevyanny th box of planks or plywood is most afraid of attacks from the angles they are weaker than other parts of the structure. To protect these vulnerable places can be a metal oulcome. Take some thin sheet metal, cut in accordance with the figure, fold along the dotted line and get ready the area, which will only nail small nails at a pre-split holes.
Recommend to read
GREENHOUSE-AUTOMATIC
The "greenhouse effect" can work for good — with a lack of heat in the spring or cold summer days, and evil — when the bright summer sun brings the temperature in the greenhouse to...
WINDROLLER IS A SAILING TRICYCLE
Sailing has always been considered a true male. And not by accident: this sailor has the necessary power and speed of reaction, physical endurance, ability to keep calm in even the most...