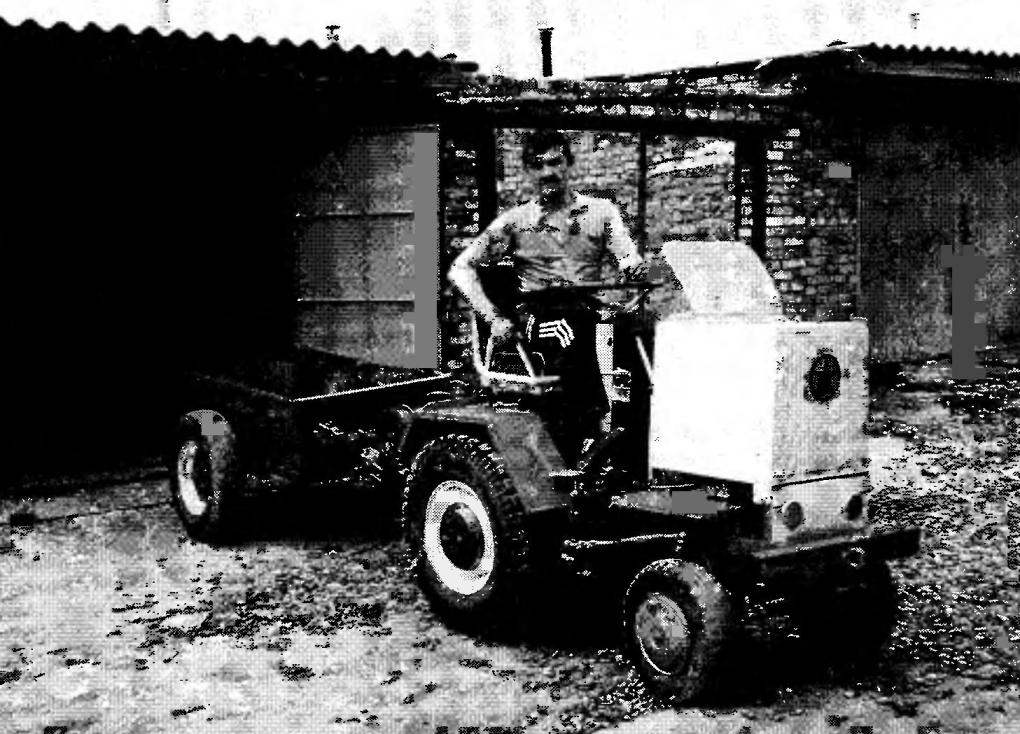 This mini-tractor, Y. V. BALABIN, Amateur designer from Moscow city Lotoshino, built from what was found in a garage at home, with friends, in a scrap yard. However, "Scarce" (as he called his mini-tractor) is in the extensive garage of craftsman privileged position. Despite the fact that next to him are still jeep "Hugo" mini-mobile "Colibri", the mechanical horse and maintenance — first and foremost, and repair in the shortest possible time. But how else? "Baby" is in fact the breadwinner of the family of its Creator! Without him and the garden for planting potatoes treated, and the crop will not be harvested.
The design of the tractor went, as usual, served the prescribed time, the units of various automobiles and agricultural machines. The designer has managed quite a compact place them in a small volume, why the car got its name is well deserved the prefix "mini".
The layout of the "Crumbs" of the classic, here the author to philosophize did not and acted on the principle that the simpler the better. This approach paid off: the compact tractors are easy to maintain and easy to manage. The photos and layout on the picture he is depicted with a hood. However, in the garden Yury prefers the hood to remove: rows can be seen better and the engine is cooled more intensively.
To work for "Crumbs" have a lot. Lotoshinskaya the earth is not the easiest, and the garden, the boss is not small, only manage to turn: the plowing, the harrowing, cultivation. Neighbors still manual please, how to refuse? In short, the load on each shaft and on each bolt serious. But "Baby" works every time. This reliability of the design can be explained, first, thoughtful, competent selection of all its components and assemblies, and secondly, thorough, and workmanship. No wonder Yu. Balabin owns more than twenty professions!