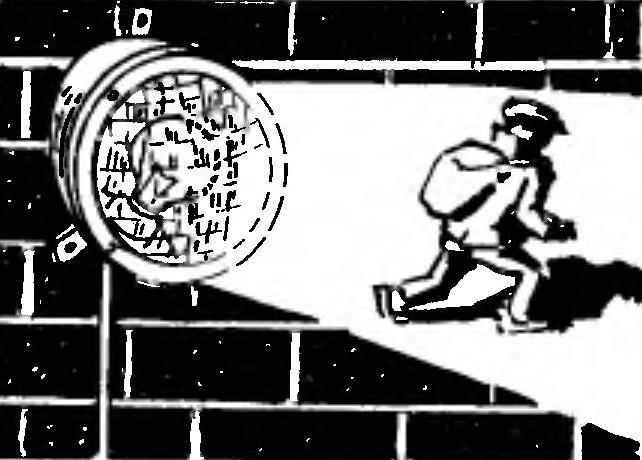 Good country spotlight for night lighting, scaring the unwelcome four-legged and even two-legged "guests" can be made from old car lights: its mirror reflector focuses well and this increases the luminous flux even from low-powered lamps.
Recommend to read
CIRCULAR SPOTLIGHT
Designed and made by me lighting device externally, and by construction, some nodes resembles the flashing beacons of special machines. But the purpose of it almost the opposite —...
BATH BRICK
When performing masonry for good adhesion of the bricks with a solution good the contact surface of the pre - "primed"—to immerse at least for a few seconds in the previously prepared...