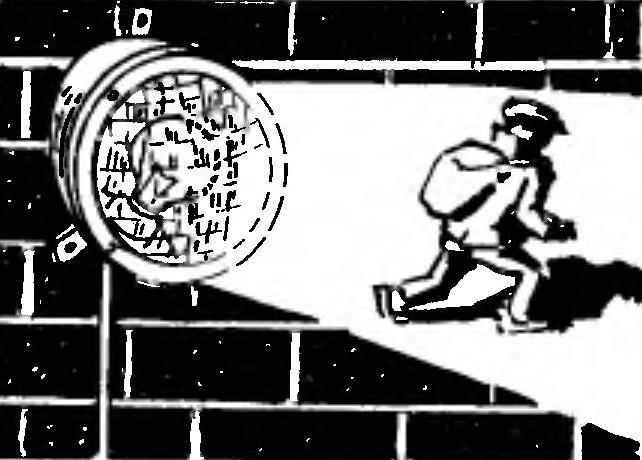 Good country spotlight for night lighting, scaring the unwelcome four-legged and even two-legged "guests" can be made from old car lights: its mirror reflector focuses well and this increases the luminous flux even from low-powered lamps.
Recommend to read
DRY TIGHTS…
Woolen clothes, carelessly hung to dry after washing, usually elongated, deformed. Do not save even a coat hanger from them, too, there are traces of stretch yarn. To avoid all this will...
PENDULUM WITH ZAMOSTOTSKIY
The proposed machine is designed primarily for disposal of dilapidated wooden buildings on the wood. Because of the many nails sticking out everywhere, this waste material can not...