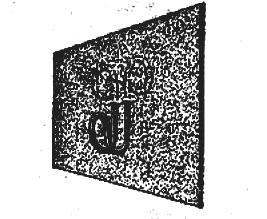 What to say: to make a hole in the concrete wall can be difficult. Without the carbide punch or the diamond drill is not enough. And if you need to hang a bookshelf, lamps, a large painting, this work is justified. But for prints, photographs, maps to batter the wall with a punch?
Taped to the wall square plate size 5X5 cm with reinforced in its center a hook is a fairly reliable support. Well, a number of such "mini-hangers" that can withstand even a small carpet.
A. COLIC, Ufa
Recommend to read
THE HOOK OF THE NEEDLE
To restore the native line in the repair of belts, straps, bags, small hook. But knitting is too big, and thin enough to make yourself uneasy. I propose to use an awl with a tiny hook of...
HANGER FOR BATH
I bought a plastic baby bath. Comfortable, beautiful, but where is her store! Decided it was better just to hang on the wall in the bathroom horizontally. This is enough for two...