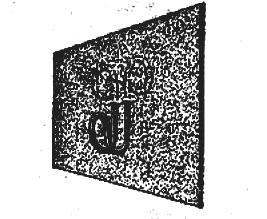 What to say: to make a hole in the concrete wall can be difficult. Without the carbide punch or the diamond drill is not enough. And if you need to hang a bookshelf, lamps, a large painting, this work is justified. But for prints, photographs, maps to batter the wall with a punch?
Taped to the wall square plate size 5X5 cm with reinforced in its center a hook is a fairly reliable support. Well, a number of such "mini-hangers" that can withstand even a small carpet.
A. COLIC, Ufa
Recommend to read
CRAWLER MICROVIDEO
Agile, compact vehicle is vital, especially in the snowy and wooded areas. In some countries, for example, in the US, Canada, Japan, this problem is solved by the small-scale production...
CAPACITORS-GEMINI
Often, in order to work in a range of electrical oscillations of sound frequencies it is necessary to select the same capacitors. This and various or balanced bridge circuits, and is...