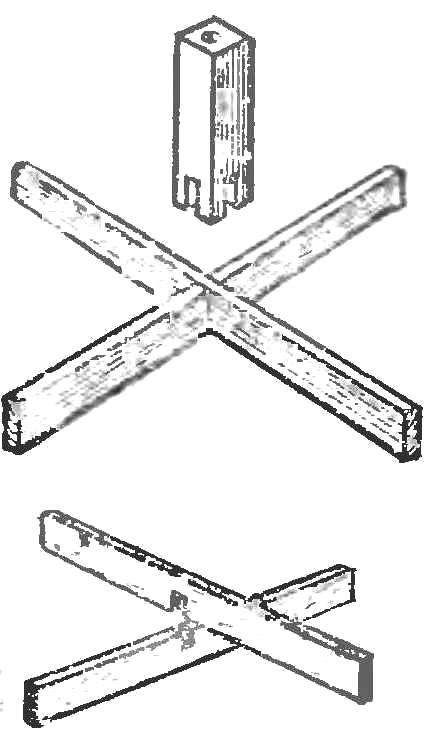 Really, do you need a swivel chair or a chair, stand for g/dressed or swivel front under the radio, lamp, hanger, any of these grounds can be made on the proposed scheme. It is suitable for various materials — wood, metal, plastic. Moreover, the design Can be obtained as one-piece and sectional — depending on size and destination.
Recommend to read
FIRST ARMORED
the First British battleship "warrior" with his appearance in 1861 changed naval "table of ranks" in the most radical way. He and other armored frigates suddenly swept from the stage as...
"…TO UNWIND THE YARN,"
Fingering binder "Modeller-designer", I found in No. 11 for the year 1978 note "Fixture austere". It was about the simplest device which can be used to facilitate the rewinding of the...