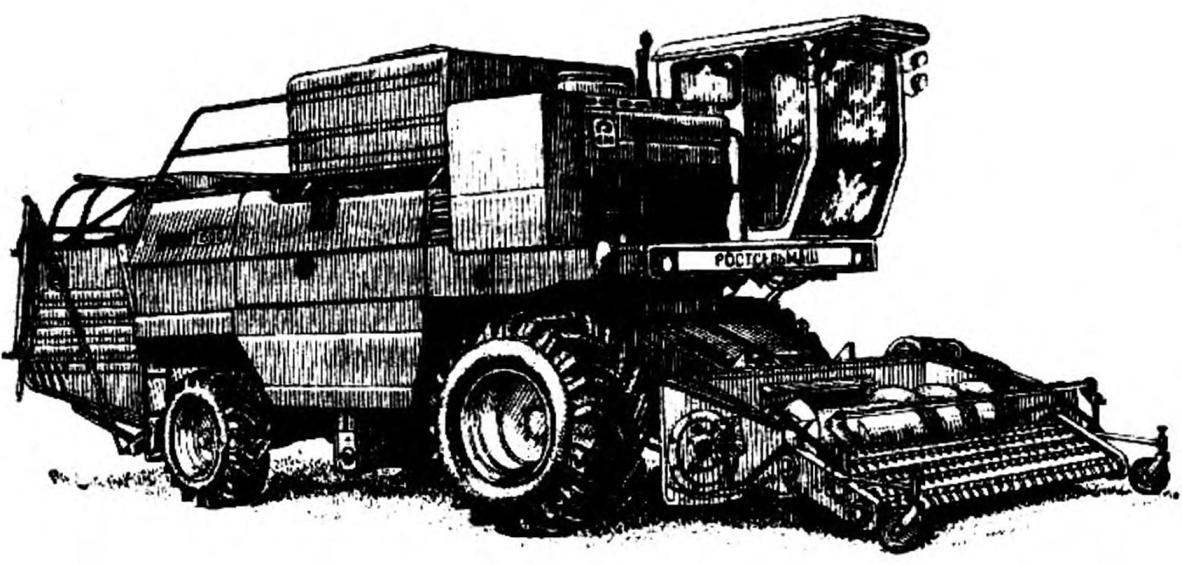 One of the most important areas of the struggle for increasing productivity and reducing crop losses — improving harvest equipment. Performing Food-ing program of the USSR, adopted at the may (1982) Plenum of the Central Committee of the CPSU, the production Association "Rostselmash" in Rostov-on-don is preparing to release a new model of combine harvesters.
Vehicles with the brand of "Rostselmash" is widely known in a niche country and abroad. They can be found in the vast expanses of Kazakhstan, the fields of black earth, the fertile fields of the Kuban. They help farmers quickly and without any losses to harvest wheat, rye, barley, corn. Every year the Rostov workers of the village to send thousands of harvesters. Their design is constantly being improved, creating new models that in the near future will become the main products of the Rostov builders. Among them, high-performance combine harvesters family of "don", prototypes of which recently entered the fields of our country. At the meeting with workers of the Moscow machine-tool plant named after Sergo Ordzhonikidze, General Secretary of the CPSU Central Committee Y. V. Andropov said that "don-1500" "…I need a car that is waiting for the whole country."
The demanding task of developing a new family of grain cars to the staff of the enterprises entrusted not accidental. "Rostselmash" — the coeval of the first five — wide experience of combine harvester. June 15, 1930, on the eve of the XVI Congress of the party, the plant was commissioned, and a year later in his experimental shop was assembled a pilot batch of the first Soviet harvesters ' Cooperative.
Since then released hundreds of thousands of grain cars of different types. In 1964, for the creation of the combine harvester SK-4, and the organization of its mass production the team of specialists of the plant were awarded the Lenin prize. A sign of quality marked by the harvester SK-5 "Niva".