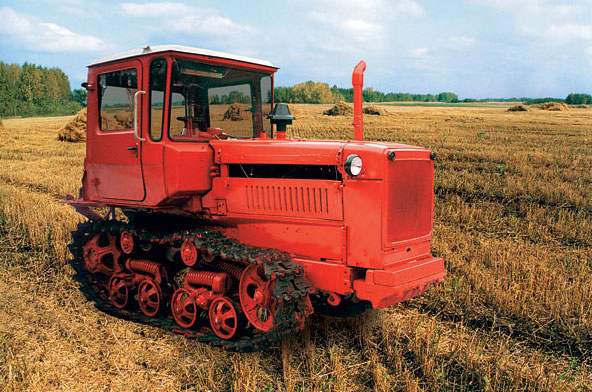 At the beginning of this year from the conveyor Volgograd tractor plant named after F. E. Dzerzhinsky descended the two millionth car. This work gift of Volgograd rural operators, their contribution to the implementation of the Food program in our country. Machines with the brand of VGTZ can be found in the USSR and abroad. Forty percent of all arable tractors, sent to the village, made in Volgograd. Their excellent driving quality, simplicity in work was praised by farmers. The same age as the first five years, the world's largest tractor plant built in unprecedentedly short time — 11 months. In June 1930 with its main Assembly line produced the first tractor STZ-1. For four years, was released whiter than a hundred thousand of these machines. Soon in the shops of the Stalingrad tractor turned wide competition for the acquisition of new equipment. The experience of his organization picked up and other engineering plants.
Achievements of VGTZ award-winning homeland. Four order on the banner of the plant is the high rating of the party and government, labor and military feats of the tractor. The design of the machines manufactured by them, are constantly being improved. To create new models, which in the near future will become the main products of the plant. Among them DT-75C, which is looking forward in the farms, crawler tractor with engine capacity of 170 HP and automatic transmission.
In creating the DT-75C actively participated members of the Komsomol of the plant, young inventors and innovators. Half of the works related to the design and manufacture of prototypes made factory youth. It participates in the modernization of many components and parts for new machines, tested in the fields. Komsomol members help collect DT-75C in the experimental shop.