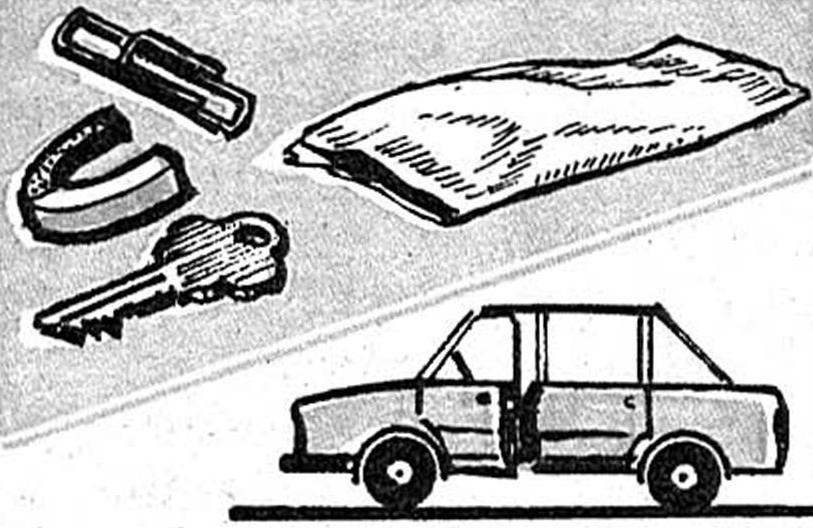 Every motorist at least once found themselves in difficult situations, losing the car keys. Well, if it is detected at house and you can escape for a duplicate; otherwise you have to resort to suspicious methods. But the solution is simple. You'll need plastic bag the magnet and the paperclip. Put the magnet and a spare key in the bag, fold it and clamp clip. Then hide in an accessible place machines, for example, in one of the headlights or other outdoor hiding place, where if necessary you can retrieve it easily.
Recommend to read
INSTEAD OF CREDIT CARDS
As the volume issued in the country of books, our people remain the most popular in the world. But reading books can not do without bookmarks. Why not just use them as candy wrappers,...
THROUGH THE BAR
It is not easy to drill pipe, clamped it in a vise and nukernel. The task will be made easier if you resort to using a small block of wood. It is administered in the Vice with the tube...