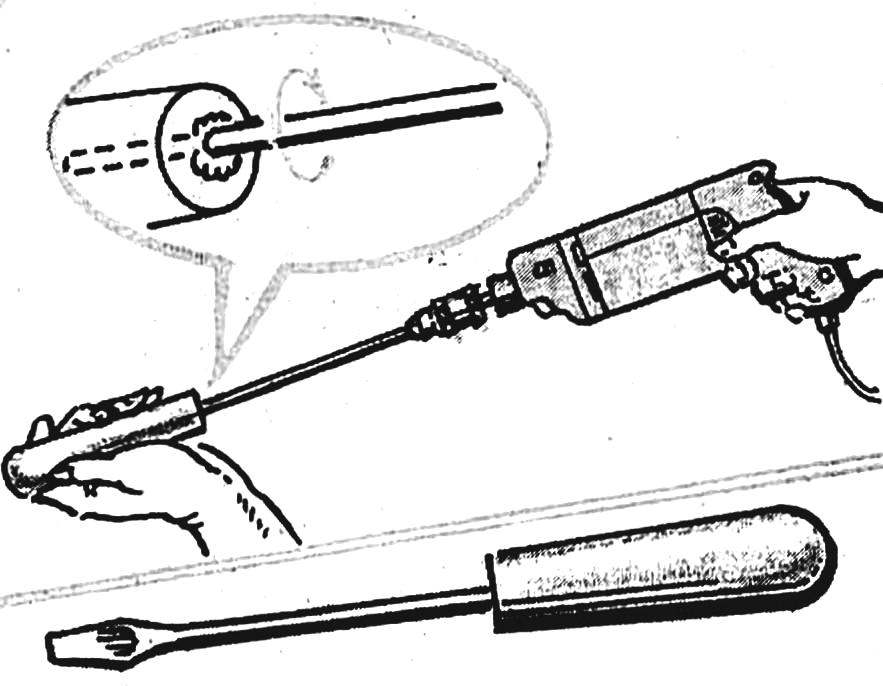 If split screwdriver handle, new best done of vinyl plastic or plexiglass. Drill a hole in the plastic, whose diameter is half a millimeter smaller than that of the rod. Then secure the rod in the electric drill Chuck or the drill press and turned on the engine, press in the hole. After the first speed friction will melt a thin layer of plastic, and the handle is easy naladitsya on the web. When the polymer hardens, the connection of these dissimilar materials will be very durable.
I. SERGEEV
Recommend to read
FOAM "PLASTERER"
Why not just have to face during the repair of the apartment. Perhaps the most trouble delivers incorporation of small shells in concrete structures: have a long "RUB" the putty into...
INSTEAD OF NEONKI – TIRATRON
Specialists in service and repair of industrial electrical installations will appreciate, I think, a convenient small-sized probe - "kontrolka" on 220/380 V. Indicator is not...