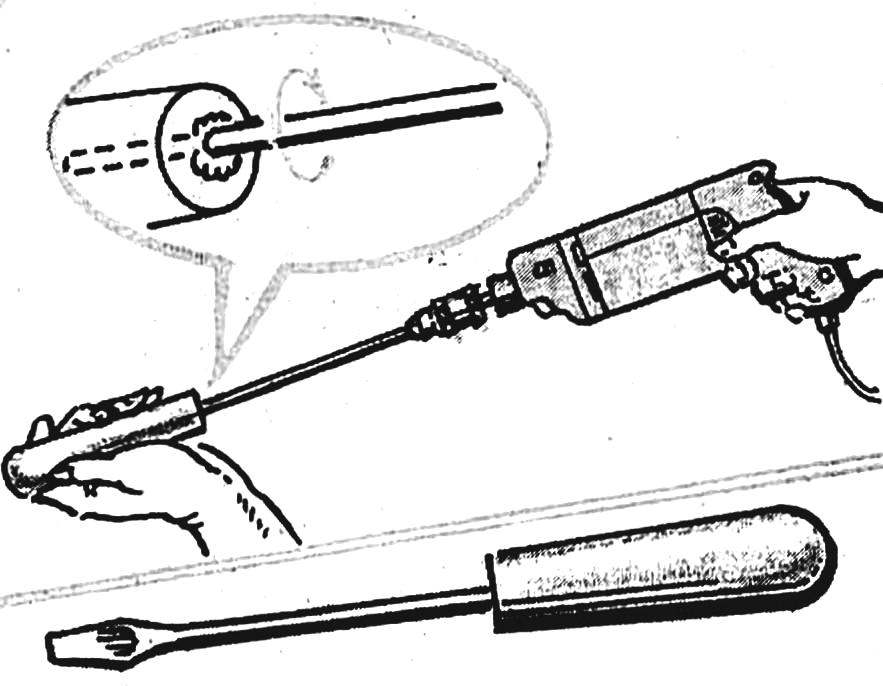 If split screwdriver handle, new best done of vinyl plastic or plexiglass. Drill a hole in the plastic, whose diameter is half a millimeter smaller than that of the rod. Then secure the rod in the electric drill Chuck or the drill press and turned on the engine, press in the hole. After the first speed friction will melt a thin layer of plastic, and the handle is easy naladitsya on the web. When the polymer hardens, the connection of these dissimilar materials will be very durable.
I. SERGEEV
Recommend to read
TRACKED WALK-BEHIND
Built by A. Lomakin and tillers, and not absolutely usual — it with a crawler gear: a variant of its execution is best suited for soil in the garden or in the garden. For this purpose,...
KICKSTARTER – "THE MOUSE"
A few years ago I built my children a little micro-car. Called him "mouse". Readers of "Modeller-designer" know him for publication in the June issue of the journal for 1980. ...