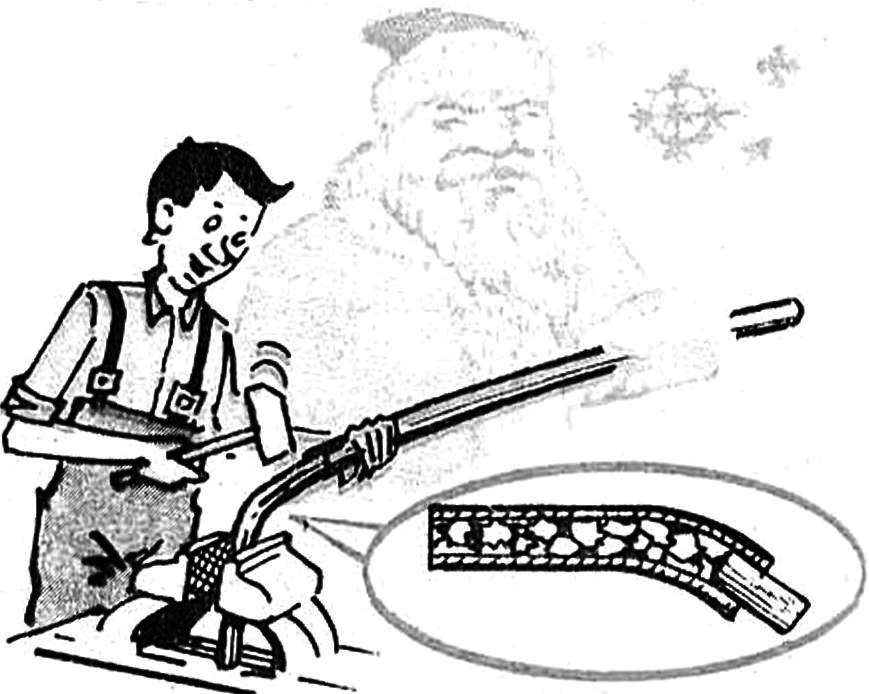 For a uniform bending of the tubing, especially thin-walled, usually filled with sand. But it may happen that at the right moment it will not be on hand. In this case, it is possible to fill the cavity of such a common substance that is literally in every house. Is water. Rather, its hard to the ice. Enough to fill the pipe with water, covering it with two sides with plugs, placed in the freezer of the refrigerator and soon you can start this now simple operation: to bend even the most thin-walled pipe. Quality guaranteed! However, not every pipe can be placed in the freezer, but this is not a problem — we just have to wait until winter.
I. GALKIN, engineer
Recommend to read
IF THERE IS NO AUTOMATION
Most modern refrigerators include automatic defrosting system. In the old it is not. So every time you have to wait until melt all the ice of the freezer, and periodically pour the water...
FREEZER-STAND-IN
To expand the scope of the freezer possible upgrades of your refrigerator. To do this, simply bend from thin sheet metal (even without soldering) tray the desired volume, the height of...