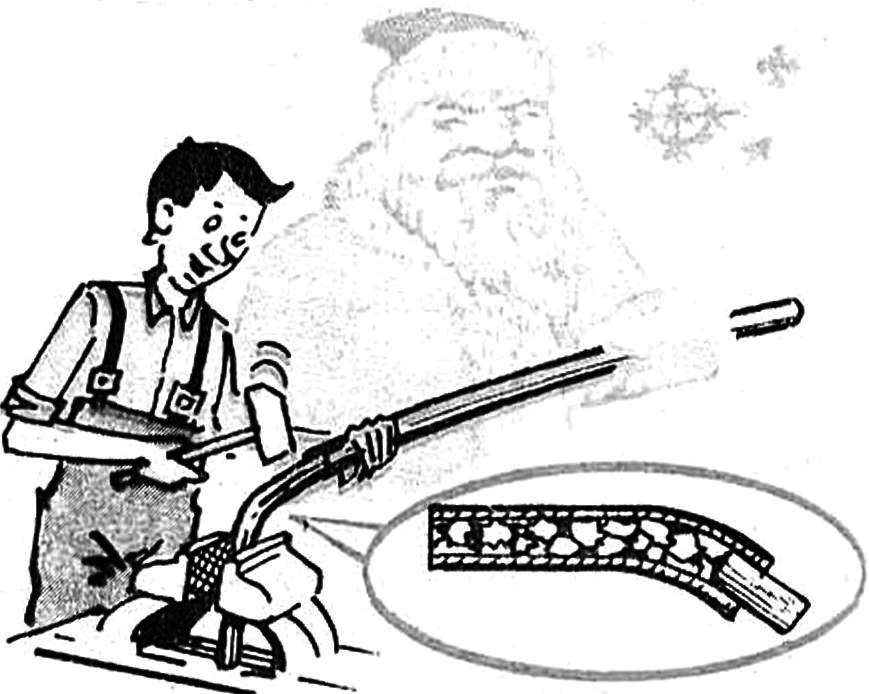 For a uniform bending of the tubing, especially thin-walled, usually filled with sand. But it may happen that at the right moment it will not be on hand. In this case, it is possible to fill the cavity of such a common substance that is literally in every house. Is water. Rather, its hard to the ice. Enough to fill the pipe with water, covering it with two sides with plugs, placed in the freezer of the refrigerator and soon you can start this now simple operation: to bend even the most thin-walled pipe. Quality guaranteed! However, not every pipe can be placed in the freezer, but this is not a problem — we just have to wait until winter.
I. GALKIN, engineer
Recommend to read
FLOWER GARDEN – DESIGN
No matter how popular among fans of flower beds to plant flowers, but they typically differ little from garden beds. And this impression does not save the attempt to Refine them with...
CHOCOLATE
Chocolate confectionery products manufactured with the use of cacao beans. Ordinary chocolate has a low taste and aromatic qualities and less fine dispersion. The sugar content in it...