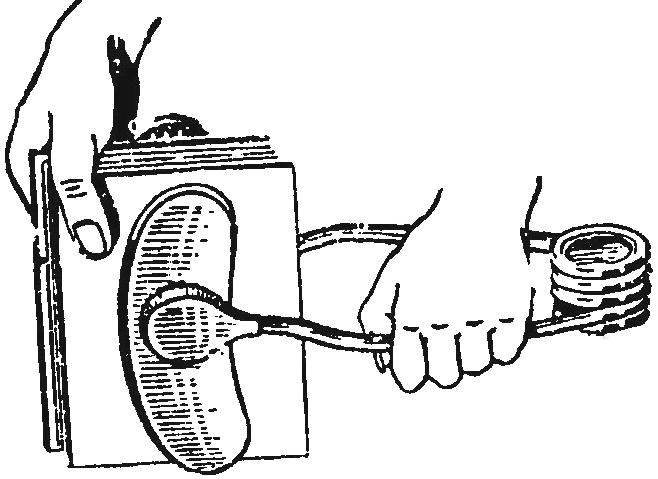 In everyday life there is often a need either to press or to put under the press has to resort to some kind of charge weights. However, a kind of the universal pressure can be a spring-loaded "clothespin" from portable lamps.
B. VOLODIN
Recommend to read
FICUS ON A DRIP
You are going on vacation? What are your favorite flowers? Do I have to beg relatives from time to time to stop by your apartment to water the ficus and crocuses? Take our advice and...
THE LADDER ON THE BED
The disease can be caught anyone by surprise, and here the important is not to become a burden to others. Will ease the situation some not very sophisticated devices that may be able to...