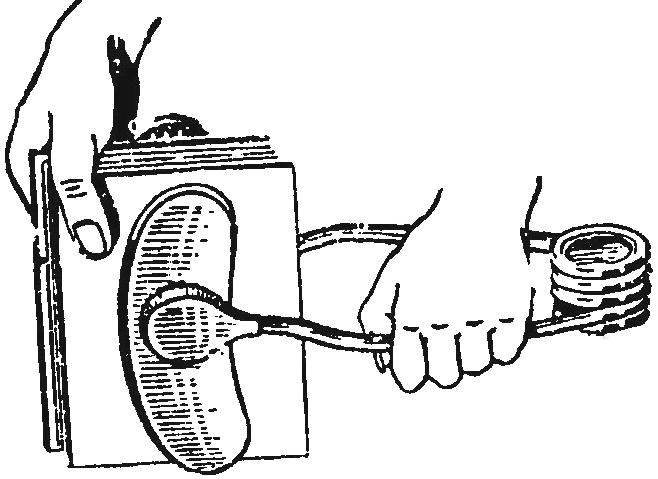 In everyday life there is often a need either to press or to put under the press has to resort to some kind of charge weights. However, a kind of the universal pressure can be a spring-loaded "clothespin" from portable lamps.
B. VOLODIN
Recommend to read
Horned adjustable
This upgraded wrench I use for many years and I think it is very convenient. Drill a hole and his lips pressed to two steel pins, I was a versatile tool to unscrew and also hidden castle...
RELIABLE CLOTHESPIN
Instead of the usual wooden pegs were the same, but the plastic that slid more than the former and thus hold somewhat worse. To increase their reliability can be invested inside as shown...