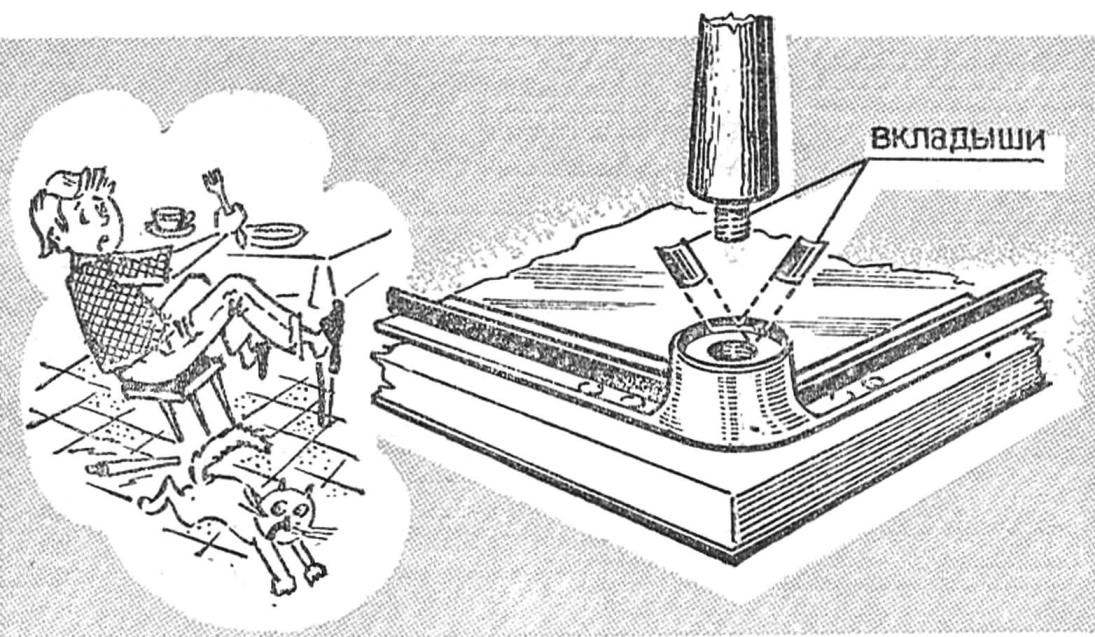 Modern kitchen stool with screwed-on legs all good, except one: for some reason, no-no one of the legs starts to spontaneously otsenivaetsya. The simple tip will help to fix reliably a threaded connection, maintaining at the same time, the ability to disassemble the stool: when screwing put into the slot the thin seal made of brass, copper or any other foil.
S. KUVAEV, D. Shakhovskaya, Moscow region
Recommend to read
SURVIVOR An-26
The first radical modification of passenger aircraft An-24 began its military transport version of the an-26. Today this machine is so popular that without it can not do either military...
PASS — DON'T FALL
Go boom — thin, smooth beam... It should be able to every athlete: gymnast, climber, biker. Any air commando runs at him with the same ease as though walking on level ground.   It...