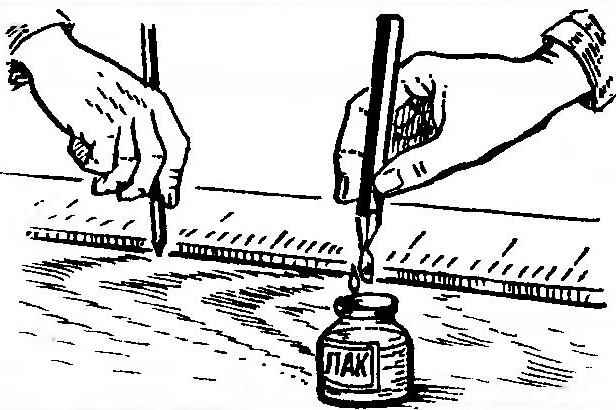 When working with pencil on wood or cardboard, the pencil lead wears out quickly. To reduce the abrasion of stylus, and increasing the strength of the sharpened part of the pencil need to dip the tip in a quick-drying lacquer: furniture NC, caponiac, potekla.
Recommend to read
MOTATAPU
Once the group enemskoe students returned from the field, wearily carrying hoes on their shoulders. To cheer on friends, someone said: "Hoe is a barrier in the way of agriculture..."...
SPINNING WITHOUT INERTIA
Throwing spinners on the reel of a spinning formed the so-called "beard" thread waste, which brings much trouble to the fishermen. A simple jig made from aluminum plate, steel wire,...