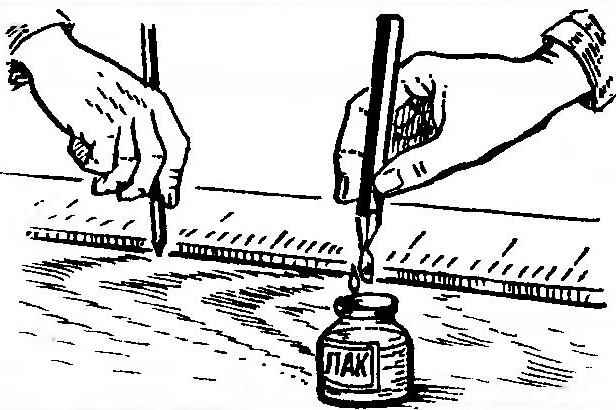 When working with pencil on wood or cardboard, the pencil lead wears out quickly. To reduce the abrasion of stylus, and increasing the strength of the sharpened part of the pencil need to dip the tip in a quick-drying lacquer: furniture NC, caponiac, potekla.
Recommend to read
COLLET-UNIVERSAL
Clutch pencil, calculated on a fat pencil, can find unexpected applications. For example, help in cases when a small screw you need to tighten in tight spaces; turn into a ballpoint pen,...
ETERNAL SCOOP
No words, plastic dustpan easier and more hygienic than metal. But its working edge for strength are made thick, and it is an insurmountable barrier for dust: not just a broom, even...