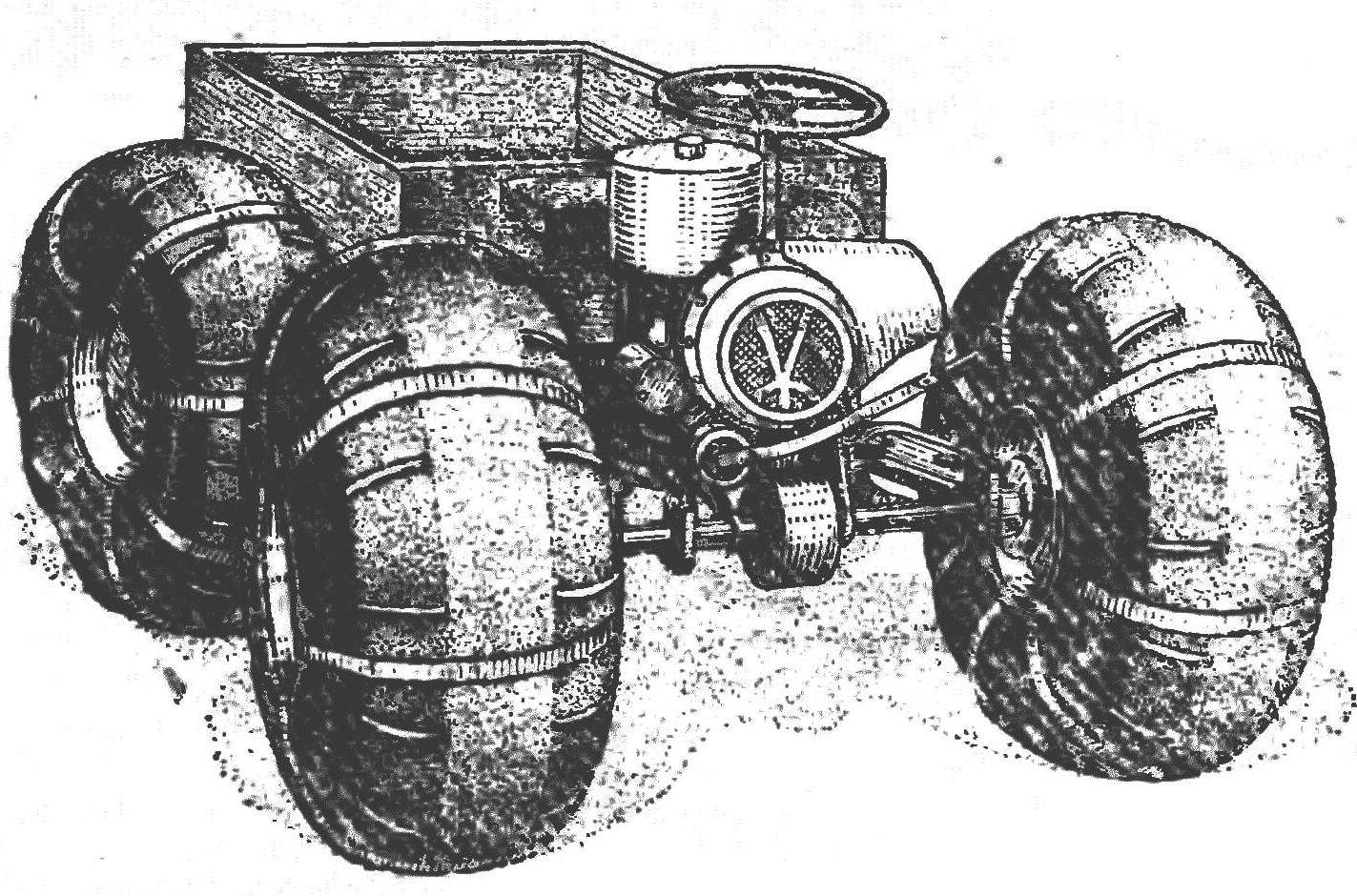 The vehicle is made according to the scheme proven by the tractor "Kirovets". He has the same "breaking" the frame and drive on both bridges. What gives? First, the permeability. Frame, continuously curving, as if tracking the terrain. All four wheels are constantly in contact with the surface. This eliminates the overload of individual wheels and slip them on uneven ground and secondly, the maneuverability. The hinged frame is sensitive to even the slight deflection of the steering wheel and allows you to turn almost on the spot. Thirdly, constructive simplicity. In this scheme, you can use exactly the same front and rear axles. Simple turns and the engine mount.
The frame consists of two main parts, connected in the middle by a hinge with a vertical axis of rotation. The front part is welded rigid node on which you installed the axle, engine, fuel tank, foot controls and the driver's seat. Left carrying the arc of the frame also serves as a silencer.
Hinge with a vertical axis of rotation consists of two forks, United powerful fingers. The fingers of bolts attached to lugs of the rear fork, and the front turns in a thrust and needle bearings.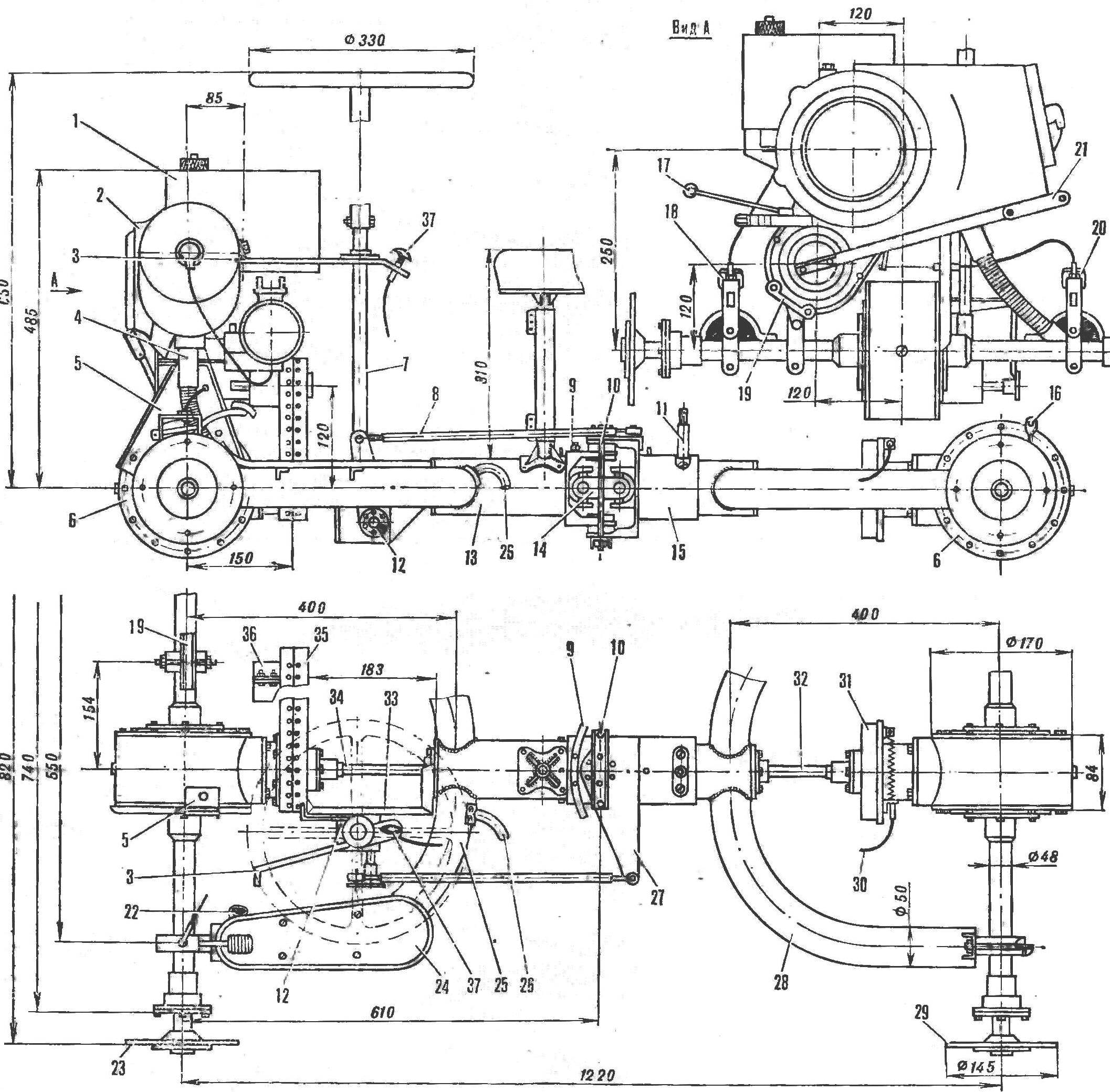 Suspension (from the top view the engine and seat conventionally not shown):
1 — fuel tank 2 — motor, 3 — bracket fastening the steering column, 4 — exhaust pipe 5 — the Central mount of the engine, the housings of the differentials, 7 — steering column — steering rod. 9, 10 — limiters of the angle of "break" frame, 11 — limiter-bolt body 12 — steering worm gear, 13 — cover front propeller shaft 14 — the connecting link. 15 — cover the rear of the driveshaft, 18 loop body mounting, 17 — shift lever. 18 — accelerator pedal 19 — lower bracket engine mounts, 20 — clutch 21 — day, 22 — the suction inlet of the muffler 23. 29 — flanges axles. 24 — tripping. 25 — supporting the arc of the frame (muffler). 26 — exhaust pipe. 27 — bellcrank steering. 28 — supporting the arc of the frame. 30 — lock brakes 31, the brake drum 32 — rear drive shaft. 33 — bracket steering gear 34 of the front driveshaft. 35 — chain box, 36 — the rear bracket of the engine mounts. 37

— brake handle.