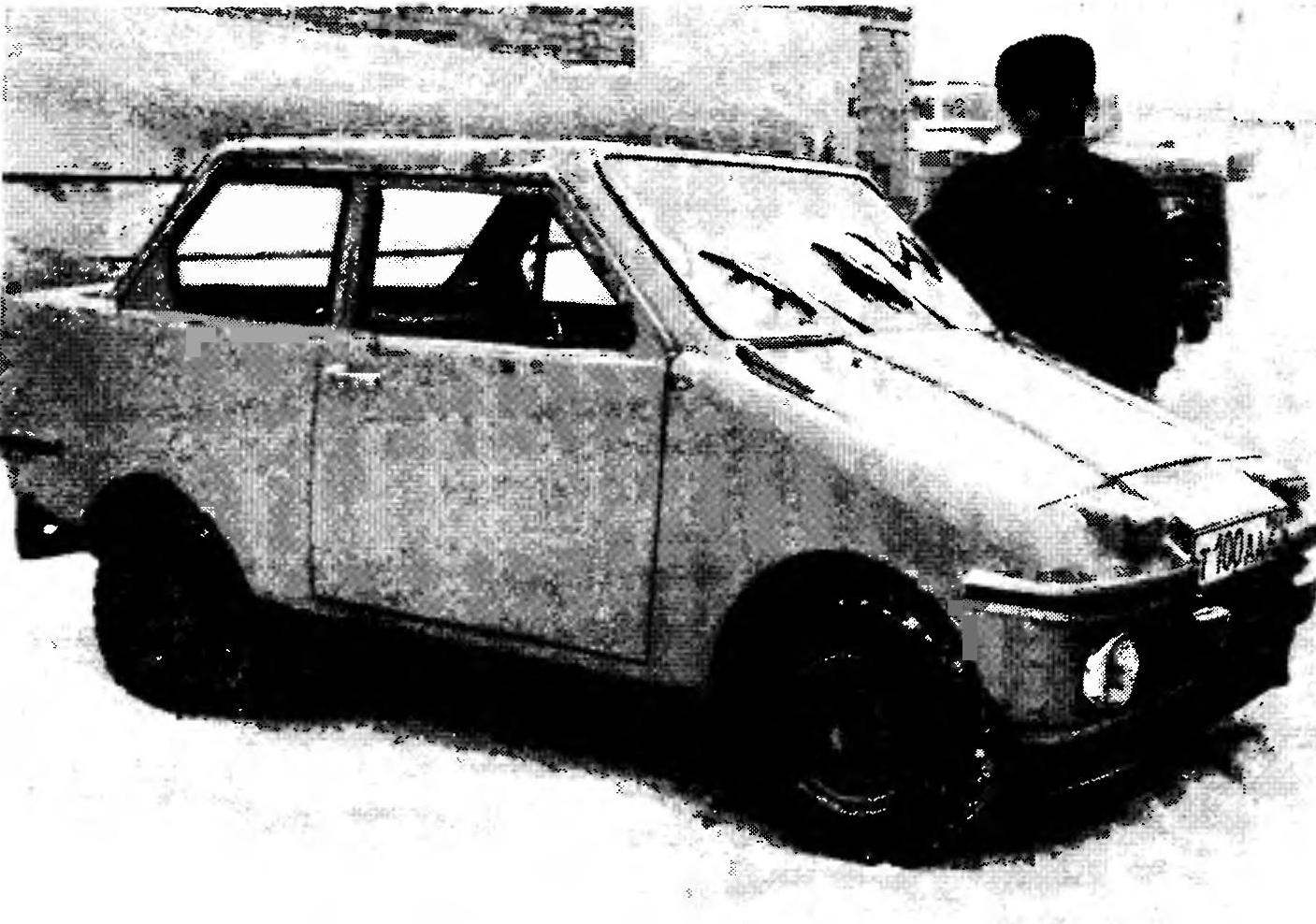 Double car "Alison-nick-2" specially constructed for movement in urban environments. Therefore, before designing, I have formulated the main requirements that had to meet the future machine: small size, minimal curb weight and high agility combined with good stability on the road. Having some experience in the construction of all-terrain vehicle ("modelist-Konstruktor" No. 10, 1996) on the basis of design from Yerevan S. Chopanova, decided to apply it here.
Space frame body made from steel tubes of rectangular cross section remained almost the same as the jeep. Only changed the angle of the windshield (as it already had the rear window from the "Rafik"), the rear part of the body where there was a separate place under the trunk, and slightly decreased the size of the machine.
The outer and inner (only in the cabin) covering is of duralumin sheets with thickness 1.5. -2 mm, bottom closed stainless sheet steel thickness 0,8 mm. the space between the skins is filled with foam. Sheathing to the frame are attached a 4-mm screws and rivets. This way, when an improvised manufacture provides the optimum balance of strength and body mass.
Door frame are also made of steel pipes of rectangular section (30×35 mm). The top sections cut grooves under the vents and seal up Windows. Themselves Windows and door locks borrowed from "Zaporozhets" ZAZ-968. Outer door panels riveted to the frame.