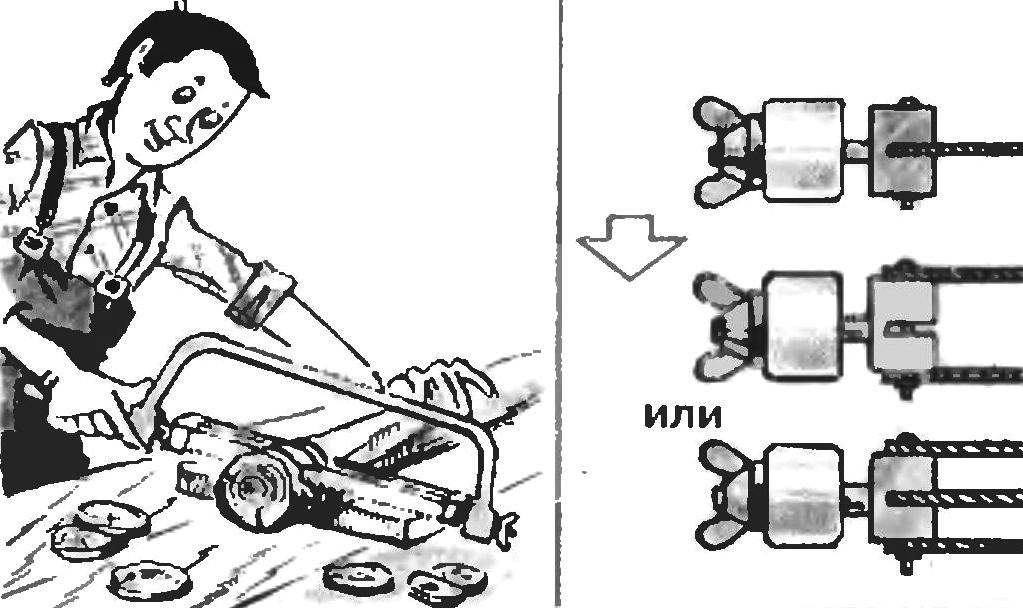 Now fashion wooden buttons and decorations that require a large number of blanks-kruglyashi. Cut them from a wooden rod very easily with a hacksaw on metal, if you fix it is not one painting, as usual, but two or even three, as shown in the figure.
Yu FEDCHUK, Lviv
Recommend to read
FOR WATCHMEN — PHONE CALL
In connection with the aggravation of the criminogenic situation in the country is increasing the demand for security devices. In accordance with the laws of the market grows offer...
SOFA-BENCH IN THE KITCHEN
The idea to make on their own comfortable sofa shop for kitchen appeared after unsuccessful searches at furniture stores, which would be in place and responded to my ideas about its...