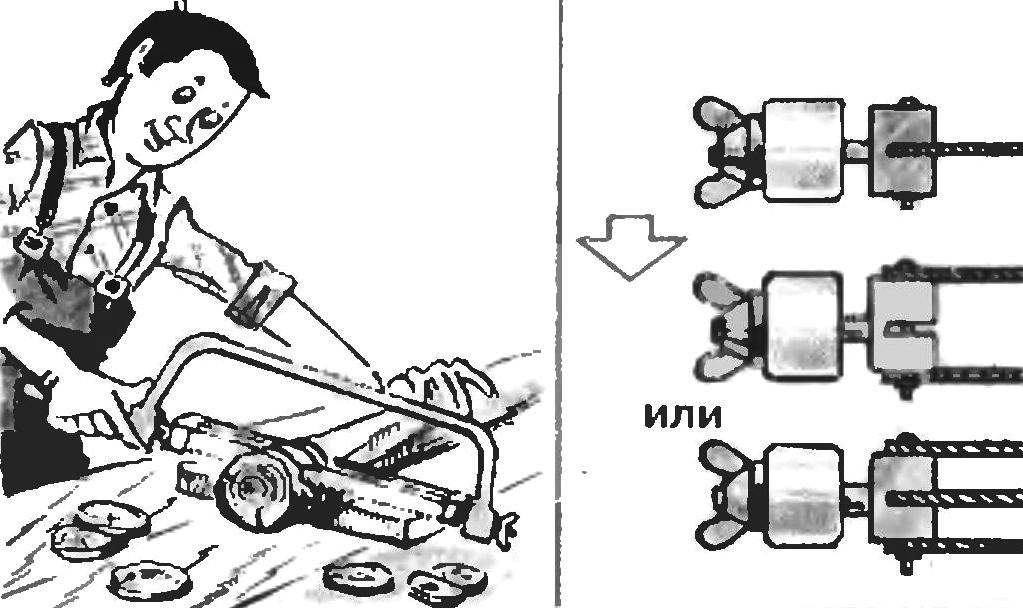 Now fashion wooden buttons and decorations that require a large number of blanks-kruglyashi. Cut them from a wooden rod very easily with a hacksaw on metal, if you fix it is not one painting, as usual, but two or even three, as shown in the figure.
Yu FEDCHUK, Lviv
Recommend to read
MAIL… FROM THE SKY (SNAKES BIPLANE)
Who does not know kite — bonded multiple reechek a sheet of paper with a long tail from a bast! But few know that this seemingly only entertaining children's toy has a long and...
THE ELECTRONICS ON THE MOTORCYCLE
Revved the motor, the motorcycle abruptly jumped up and rushed forward. The neighbouring village was what half a kilometer, as suddenly go haywire motor... to Prevent such surprises...