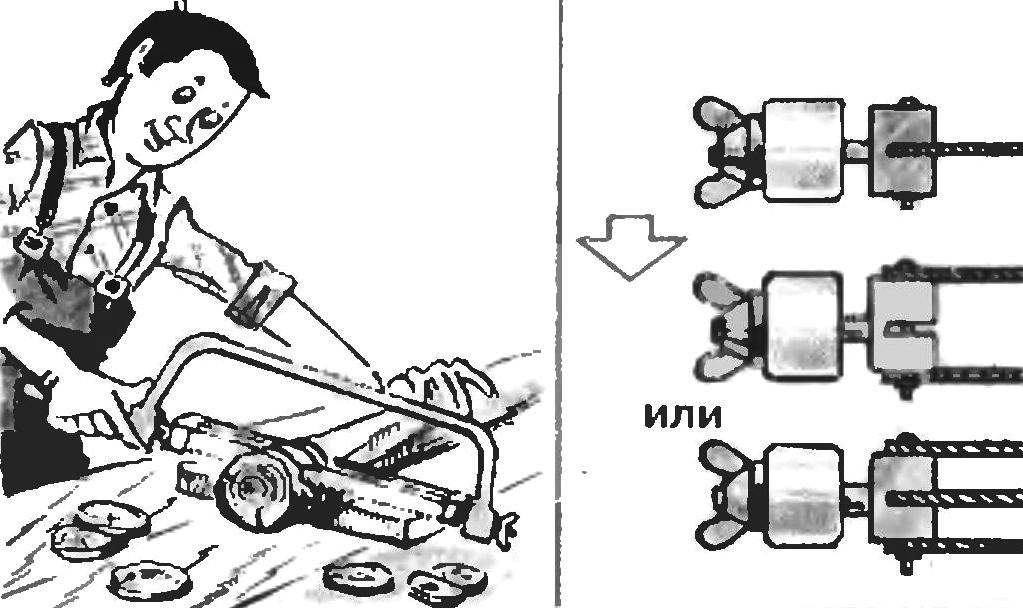 Now fashion wooden buttons and decorations that require a large number of blanks-kruglyashi. Cut them from a wooden rod very easily with a hacksaw on metal, if you fix it is not one painting, as usual, but two or even three, as shown in the figure.
Yu FEDCHUK, Lviv
Recommend to read
MAGNET — CORK
Tube for bath is that it is easiest to lose and hardest to find. But the trouble is this is fixable: you need only paste in a tube magnet, which securely hold it in any convenient...
CHAIR FIDGETS
There are restless people, they are literally turning on the seats, even when doing serious work. Why not meet them and not make the chair so that he could turn? The chair...