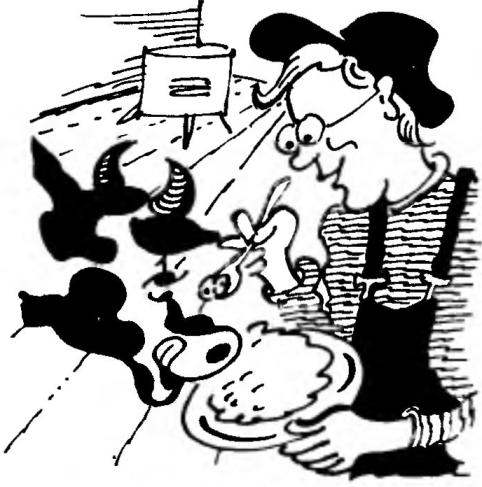 Wags say that invention, they say, are born from laziness. Maybe they're right. I tired to cut the tops and chop the root vegetables for domestic animals manually — set about creating an electric shredder feed. Memory told where to find the prototype: of course, among the developments of the journal "modelist-Konstruktor". Indeed, the number 12 in 1992 found a description and sketch Assembly "lubarsky for cows". But the cone-shaped cups from the separator, which served as the basis of the unit in my possession was not. But there was a sheet of the stainless steel. Made from it a cylindrical "bucket", which became the shredder feed. And the bottom are made with a flare — for a better connection with the side wall (welding face) and increase the stiffness of the whole structure.
"Prefabricated" case reinforced from the inside varnum rim of the same "steel". Almost at the bottom cut a rectangular window for the output of pulp, framed by the sides of the slider, which later put the valve supplied outlet socket.
The housing is mounted on a tripod, a simple welded node of the three segments of a steel angle with thrust bearings and a round top with (as, indeed, and the bottom "bucket") hole with a diameter of 80 mm. Made strictly according to the center, it is durable for docking the entire structure with the flange of the engine.
For security (so no one is stuck working at knives avoid any temptation to help them) and to prevent emissions of the material processed at high cutting speeds supplied protective case cover with funnel-shaped Central hole for the feed.