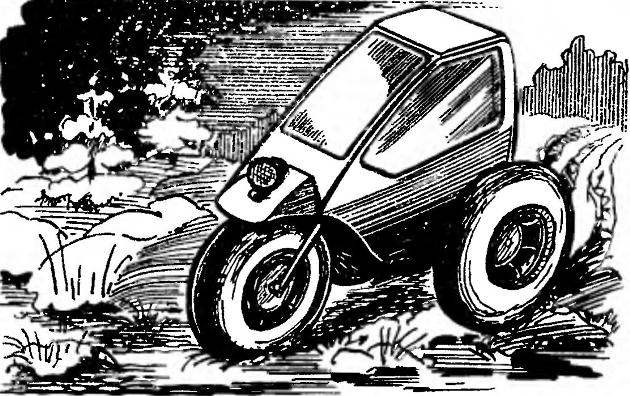 ATVs on tires of low pressure are becoming more comfortable. If ten years ago, enthusiasts of all-terrain vehicles created mainly of three-, four – and six-wheeled vehicle, devoid of even a hint of the cockpit, today Amateur designers send in edition the pictures they made on their ATVs with a comfortable and warm cabins designed for long journeys in conditions of low temperatures. Here is one of such machines is a comfortable tricycle "Mini-200".
The power unit of the tricycle pneumatic TG-200M — scooter cargo "the Ant". As experience shows, this is one of the most reliable among domestic two-stroke engines, with the starter and forced air cooling. The transmission of torque from the engine to the wheels through tolocirio circuit for a reverse gear (main gear from motorized FDD), and then through the drive shafts to the wheels.
All-wheel tricycle brake, which each of them is equipped with a brake drum of a motorcycle "Minsk". The front wheel is slightly less rear — their diameters are respectively equal to 750 mm and 870 mm in an inflated state.