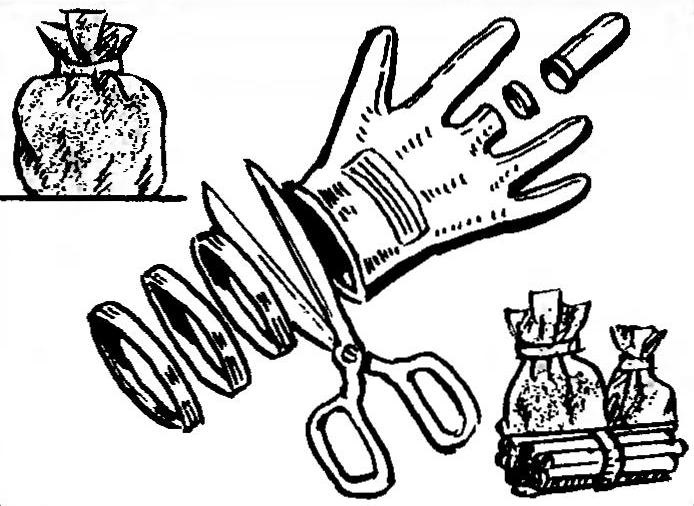 Recently become popular to seal packing rope bandages, and rubber bands — quickly and conveniently. But where to get them, and even of different diameter? There is nothing easier. Cut the old rubber glove into thin strips — get a certain number of rings. Large— from "wrist", the little "fingers".
Recommend to read
THE CLIP BANDAGE
I saw in the hospital, as the nurse deftly fastened on me the bandage from the bandage: as usual, tying the cut end of the tape, and using some staples. Considered and marveled at the...
BELTS GLOVES FROM
An open belt is rubber ring at the tape recorder or a player — it happens not so often, but because surprised. However, a good housewife can always find an old rubber glove. Select the...