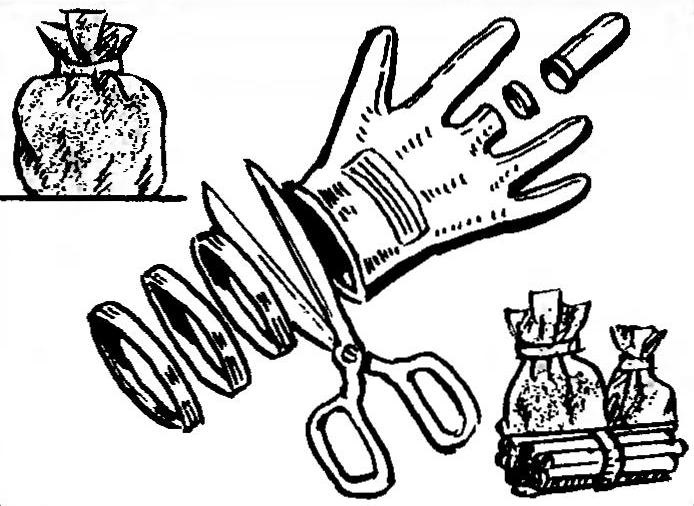 Recently become popular to seal packing rope bandages, and rubber bands — quickly and conveniently. But where to get them, and even of different diameter? There is nothing easier. Cut the old rubber glove into thin strips — get a certain number of rings. Large— from "wrist", the little "fingers".
Recommend to read
TO THE TRACTOR… ON THE TRACTOR
Mechanic Valery Kirilo from the village N. Chernychova the Brest region, built the Rover "KV-4" — jeep, which can work as a wheeled tractor. As a motor it has an engine "PD-10U".
POTATO
Potato hasn't been easy work. Meanwhile, a simple Assembly can radically transform it, making it significantly easier. In appearance he is a one-wheeled wheelbarrow, but not the usual...