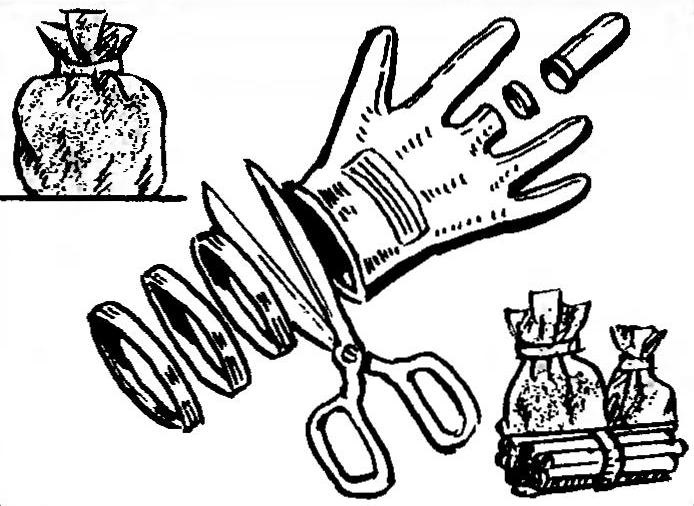 Recently become popular to seal packing rope bandages, and rubber bands — quickly and conveniently. But where to get them, and even of different diameter? There is nothing easier. Cut the old rubber glove into thin strips — get a certain number of rings. Large— from "wrist", the little "fingers".
Recommend to read
TWO SHEETS OF PLYWOOD AND A DINGHY!
If you live not too far from the pond, make our drawings Dinghy, and you will experience all the delights of sailing. But if this ancient engine is not too attract you, the body of the...
GARDEN ON THE WINDOWSILL
Those who are engaged in home hydroponics and growing seedlings or herbs on the windowsill, suggest of plastic bottles to make excellent vessels for growing greens.       ...