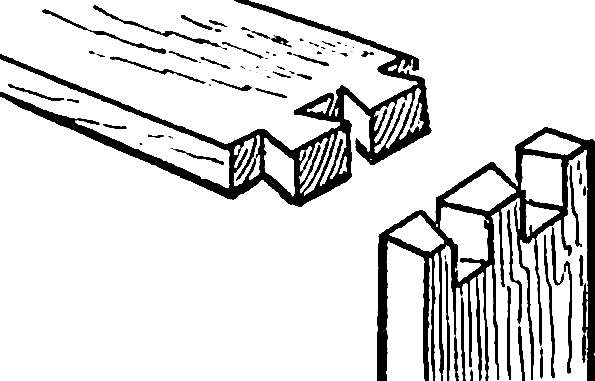 Connection of wooden panels with various kinds of spikes with the twofold goal. First of all, getting hard articulation of the various parts of the structure, such as parts, shelves, drawers, or walls, the sidewalls of the bed frame or sofa and similar items of furniture. The second equally important task is to improve the mechanical properties of flat wooden parts: correct connection can prevent a warpage, curvature of the product.
The basic principle is that the connection was square as large as possible and firmly held without auxiliary materials (screws, staples, nails).
Wood connections in their design could be next.
Siritelny. Connect two wooden construction ends, the width of the material to increase the surface area. The most famous methods of this articulation: false spike (1), a rectangular tongue (2), "groove" (3).
Extension same as above, but use this method when you want to save material or to perform rounding.