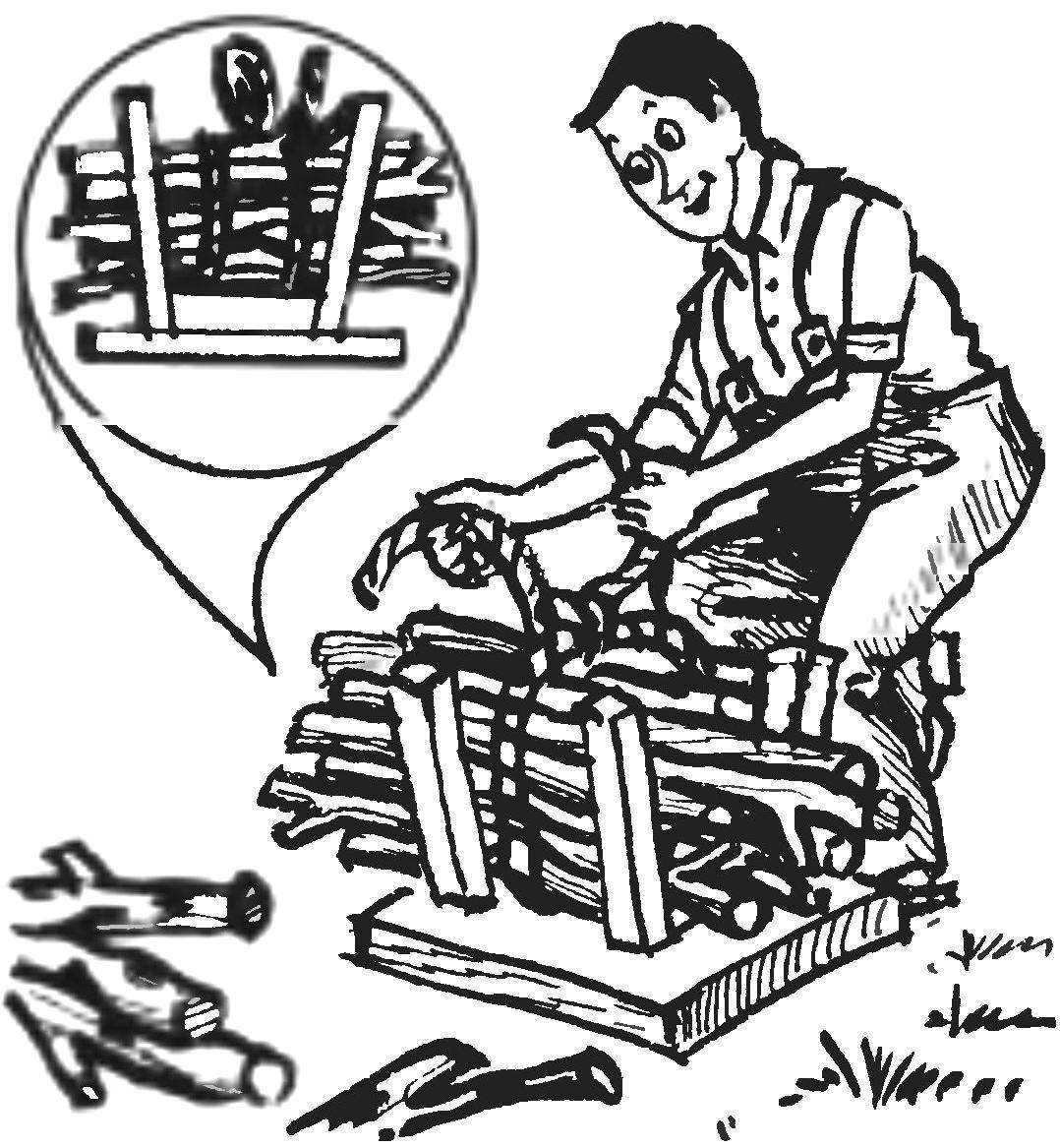 Who often have to deal with firewood for the stove or fireplace knows that tie the wood to carry from the woodpile home is not very convenient: the logs don't want to develop as it should, strive to crumble. Flip the stool, put the rope in it and then across it — the wood, the legs will keep them from spilling and facilitate tying.
Recommend to read
HANDS STAY CLEAN
  The one in the house heating stove or fireplace knows that, no matter how ostorozhnichat with the poker hands will still be covered in soot. This will not happen if the poker to put...
ENTER FOR FIREWOOD
Anyone with a stove or fireplace, we have to hold them the wood. Offer a simple device to facilitate this work. In a round handle of wood (a scrap of the shovel), a few stepping back...