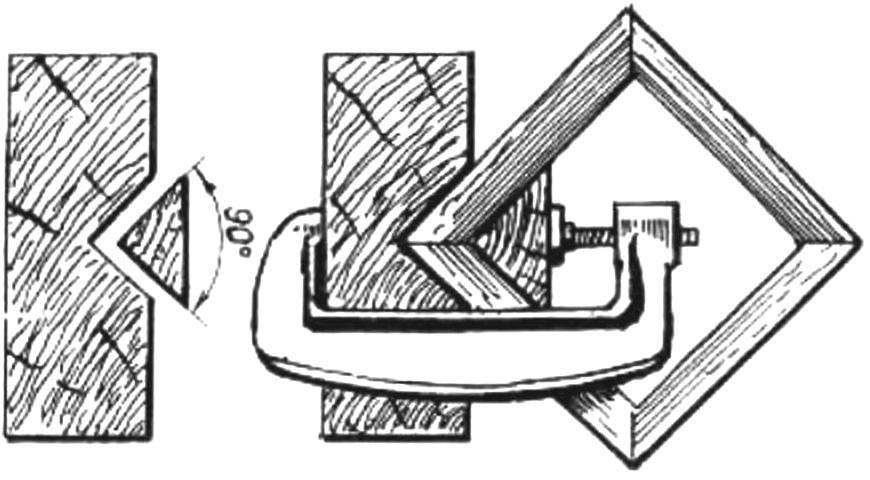 Whatever frame you collected connection rods, sticks or baguette in a corner is always a problem. To solve it, use all sorts of devices of varying complexity. But the most simple: a wooden block with a sawed rectangular groove. The inserted glue the slats are urged drank from the bar part and podrazdelyayutsya by clamp.
Recommend to read
TOOL FROM …POTATOES
Putty cracks or grooves ka smooth surface is not so hard; another thing — neatly repaired with mastic seam in the corner joint. If this case was not a rubber spatula appropriate form,...
CORNER, VENEER
Anyone who had to do the corner ASKO wooden sticks for various kinds of frames, knows what it is painstaking work that requires carpentry skills, patience, special tools and devices to...