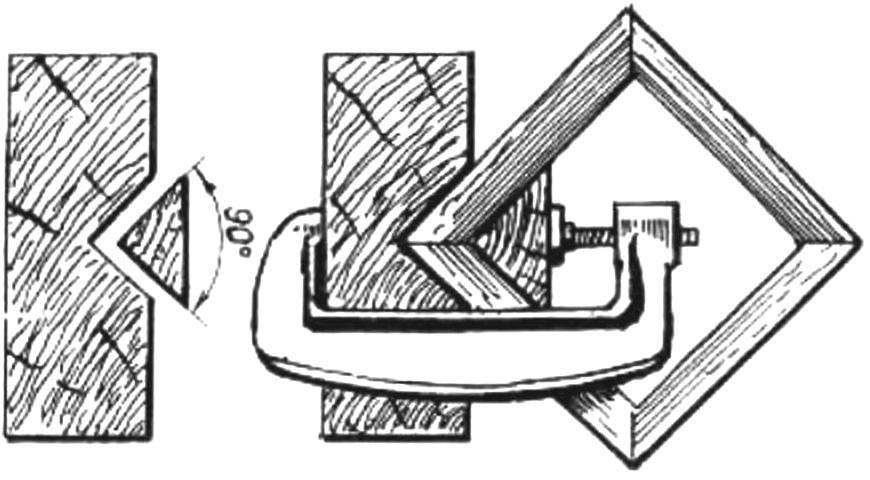 Whatever frame you collected connection rods, sticks or baguette in a corner is always a problem. To solve it, use all sorts of devices of varying complexity. But the most simple: a wooden block with a sawed rectangular groove. The inserted glue the slats are urged drank from the bar part and podrazdelyayutsya by clamp.
Recommend to read
THE MAIN THING — SPEED
Slowly, but steadily moved to the highest step of the podium, the master of sports of the USSR from the city of Tambov Yuri Remic. In the past, the renowned designer of flying models, he...
SUN PROTECTION
If the solar rays fall on the thermometer, mounted outside window frame, it heats up and shows... its temperature, not the ambient air. To avoid this, protect the thermometer shade...