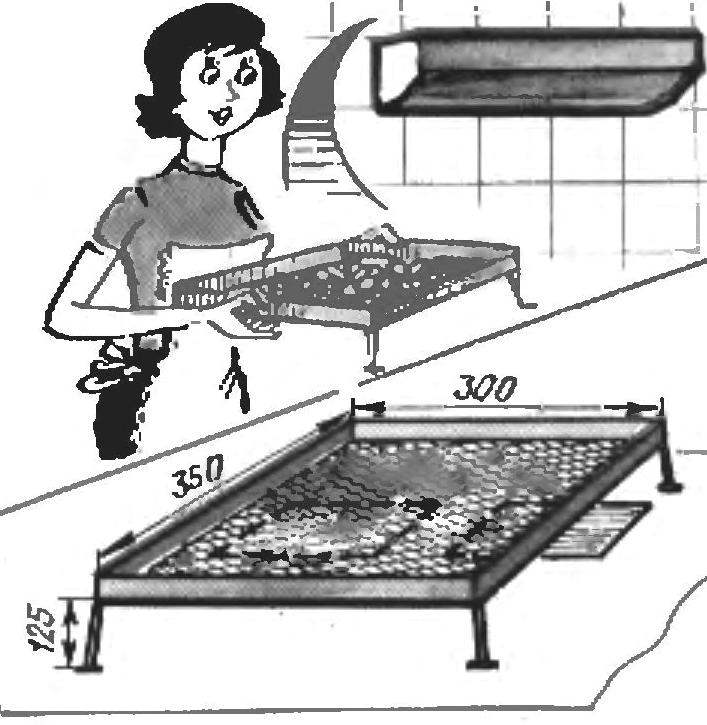 The kitchen electric air cleaner, installed in a visor over the stove top has two output Windows: one goes cleaned warm air.
If you install them on a mesh tray, it will be possible to dry a variety of foods, from crackers to fruit, mushrooms and berries. Desirable only that the pan was made of non-oxidizable materials, for example, from "steel".
RUSAKOV A., Korolev, Moscow region
Recommend to read
THAN NOT THE INSTRUMENTAL?
Approach the stairs with a bunch of tool in the hand — no problem. And here is how to work with them at the top: you never know what you might need — screwdriver, pliers, side cutters....
SUPPORT CLAY
Medical bubbles, and especially the opened vial is very fragile, and spill their contents sometimes very simple. To avoid this, use a "tortilla" of clay: recessed in her glass bottoms of...