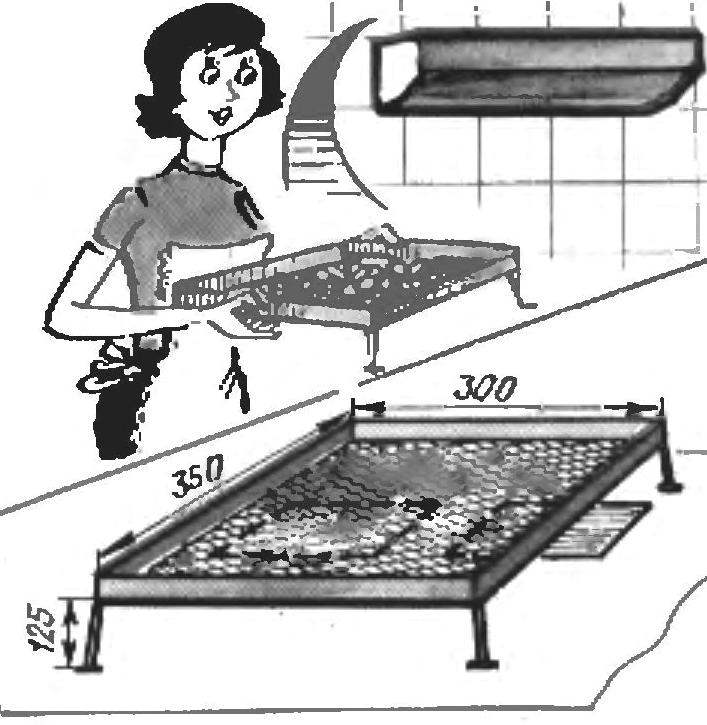 The kitchen electric air cleaner, installed in a visor over the stove top has two output Windows: one goes cleaned warm air.
If you install them on a mesh tray, it will be possible to dry a variety of foods, from crackers to fruit, mushrooms and berries. Desirable only that the pan was made of non-oxidizable materials, for example, from "steel".
RUSAKOV A., Korolev, Moscow region
Recommend to read
MAGAZINE FOR KNIVES
Offer two wall-mounted design magazines for kitchen knives. The first consists of two wooden foils with a cut in one of them Windows. If you need to clean the grooves is sufficient to...
IF THERE IS NO AUTOMATION
Most modern refrigerators include automatic defrosting system. In the old it is not. So every time you have to wait until melt all the ice of the freezer, and periodically pour the water...