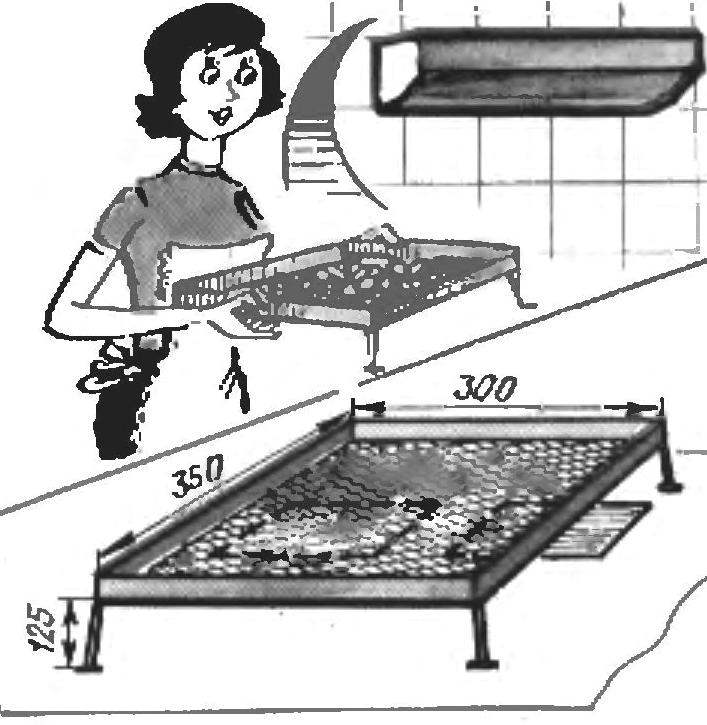 The kitchen electric air cleaner, installed in a visor over the stove top has two output Windows: one goes cleaned warm air.
If you install them on a mesh tray, it will be possible to dry a variety of foods, from crackers to fruit, mushrooms and berries. Desirable only that the pan was made of non-oxidizable materials, for example, from "steel".
RUSAKOV A., Korolev, Moscow region
Recommend to read
MORAN… WEIGHT 9 GRAMS
Readers rezinomotornaya a replica of a historic aircraft "Moran-G" in which famous Russian pilot P. N. Nesterov first in the world made air RAM .The model was created in two versions —...
HEAT WITHOUT FLAME
Drivers know: after long Parking of the car in the cold to start the engine. At low temperatures freeze even antifreeze! And those who use it for cooling water and drains it at night,...