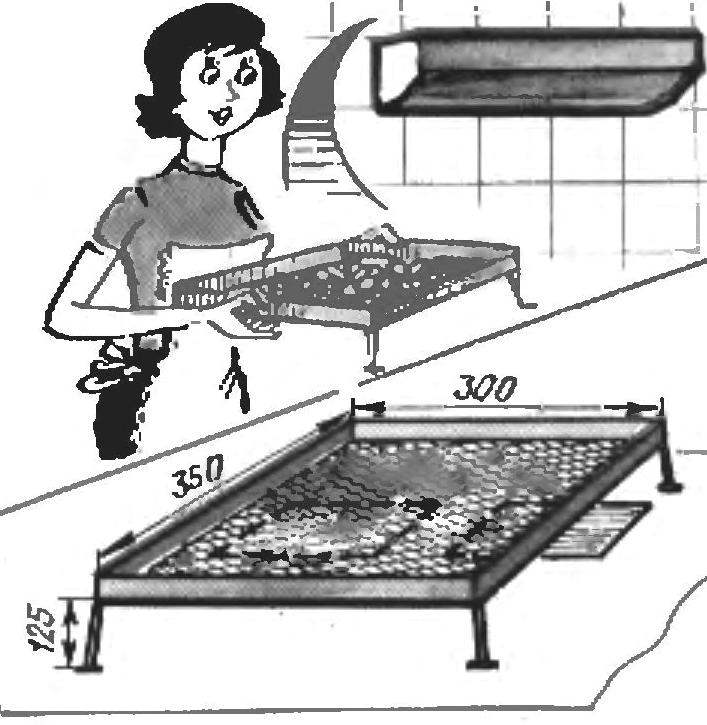 The kitchen electric air cleaner, installed in a visor over the stove top has two output Windows: one goes cleaned warm air.
If you install them on a mesh tray, it will be possible to dry a variety of foods, from crackers to fruit, mushrooms and berries. Desirable only that the pan was made of non-oxidizable materials, for example, from "steel".
RUSAKOV A., Korolev, Moscow region
Recommend to read
CRUISERS BECOME "PROTECTED"
In the decades after the civil war ghosts lucky raiders — armed ships of the southerners was a constant headache to the lords of the British Admiralty. In the event of war with such...
BOAT WITH MOTORS
Input class EX many other differ a good combination of simplicity of their manufacture and striking appearance. Impressive dimensions and the technical equipment of these models...