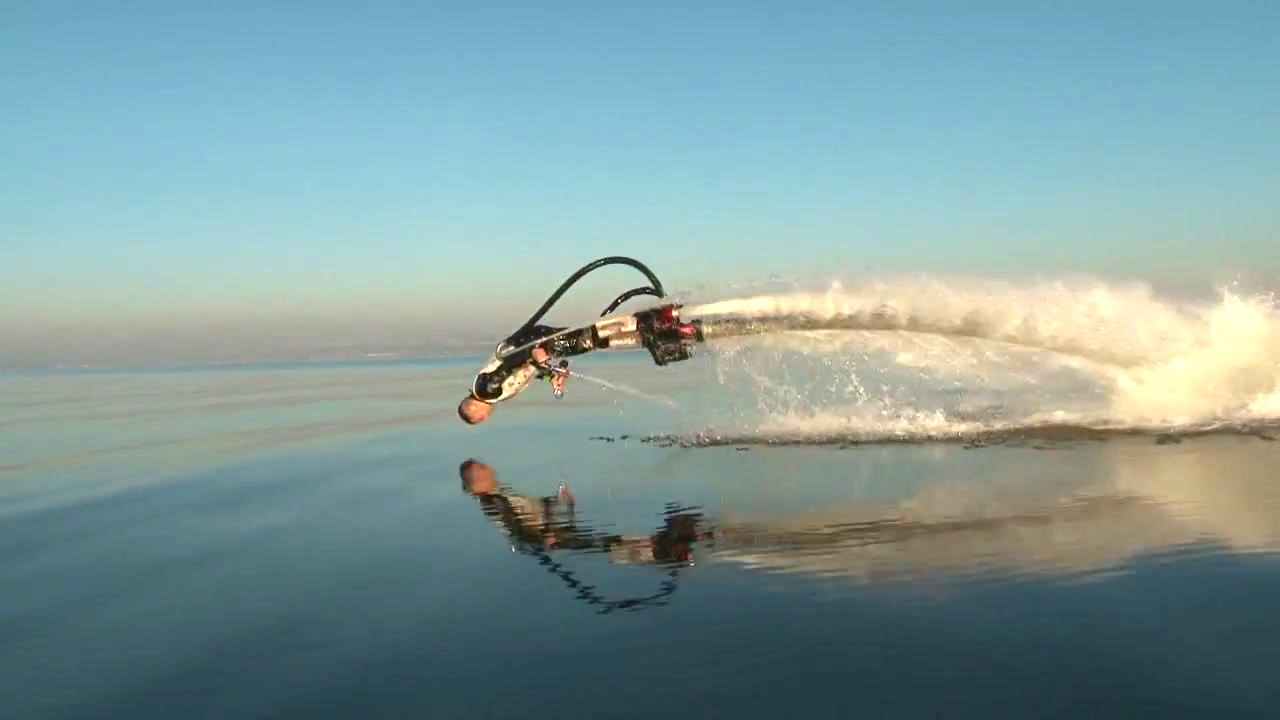 The market active leisure has added exotic aircraft. The French offered to buyers of the kit can turn an ordinary jet database to run in the sky jetpack.
Inventor Franky Zapata (Zapata Franky) and his company, Zapata Racing (manufacturer of jetski) has introduced its new and unusual product – jet pack FlyBoard.
In the air it rises through the four water jets – two major platform spewing from under the feet of the rider, two additional — from-under hands of man.
The idea of flying on water jets is not new. However, in previous constructions the pump is always located in a specially created container for a miniature boat.
Zapata found a more profitable solution. FlyBoard can be connected to the water jet of a conventional water jet (the main thing that he had the engine power more than 100 HP). A set of adapters, bolts… And now the jetpack is connected to a 9-meter thick hose with the client's water scooter.
The placement of two water jet nozzles beneath the feet of the pilot and two actually on his hands lets you perform many somersaults, including different spirals and flips.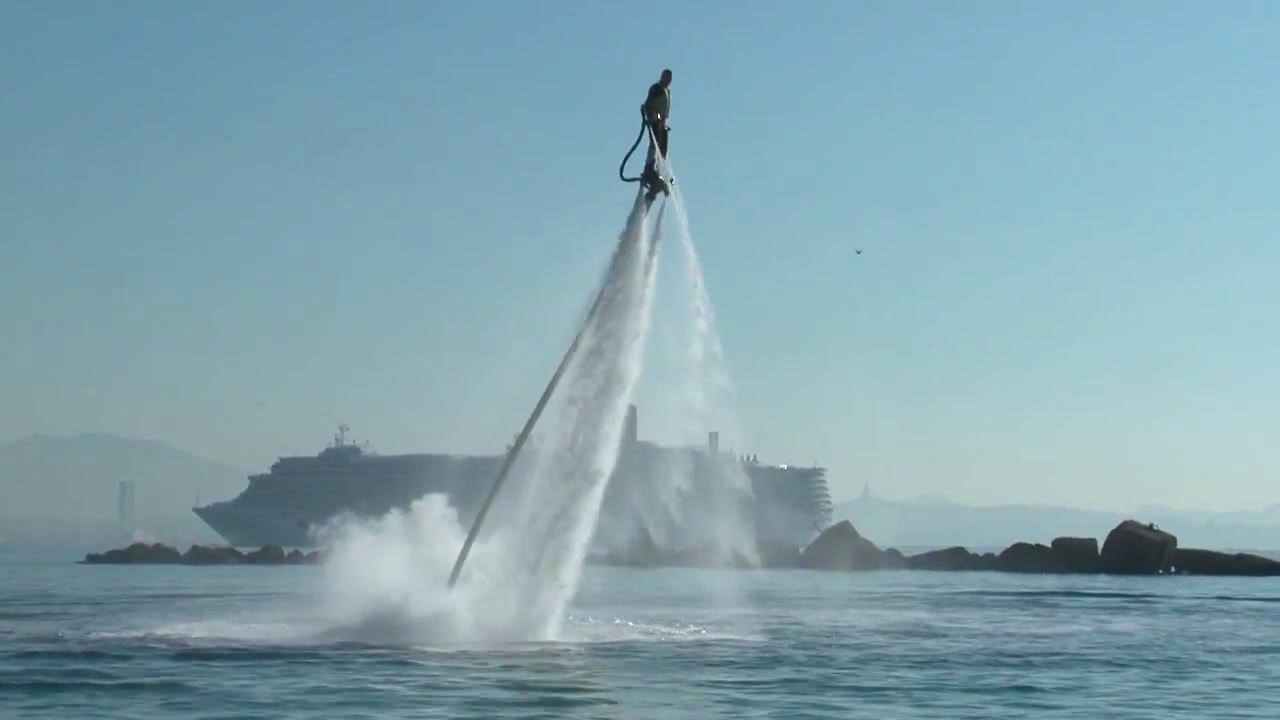 With the same packs that have only two jet nozzles over the shoulders of a man, such tricks were not available or, at least, very difficult.
The most important aspect of the new TVs is an obvious savings if the client already has a water bike. After all, the predecessors of the apparatus FlyBoard (originally from USA and Germany) are of the order of hundreds of thousands of dollars and up (depending on capacity). And his "flying Board" Zapata Racing offers only 4900 euros ($6580).
For this amount the customer will receive the basic version. With such a platform people will be able to soar above the water surface, carrying out various turns, again ducking and jumping out of the water. However, the control force of the jet (i.e., rate of water flow) is here assigned to the partner who needs to sit in the saddle of a jet ski and to press on his arm gas.
For an additional 900 Euro FlyBoard will be equipped with a system with which the pilot can control the water cannon of the motorcycle remotely. In this version, "the Board" floating vessel that follows a flying knapsack on a leash no longer need a driver.
Atideo: