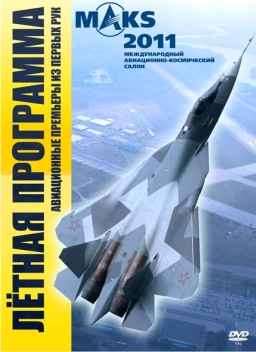 Studio "Wings of Russia" offers aviation enthusiasts a unique opportunity to see the flight program and aircraft Salon MAKS-2011.
Flights taken by the operators of the Studio during rehearsals and in the first days of the exhibition.
The video presents:
– multi-role fighter of the fifth generation T-50 (PAK FA);
– multi-purpose fighter su-35 and MiG-35;
– aerobatic team "Russian knights", "Strizhi", "Falcons of Russia" and "Rus";
– new Russian civil aircraft "Sukhoi Superjet 100";
– the largest passenger aircraft Airbus A-380
and much more.
The history of the air show MAX in Zhukovsky nearly 20 years. Since 1992, MAX is growing and developing, and today it has become a traditional and most spectacular aviation event in Russia.
The main goal of MAKS is to demonstrate Russian high technologies and openness of the domestic market of Russia for joint projects with foreign partners.
MAKS rightfully occupies one of the first places among the world's leading aerospace exhibitions. Airshow in Zhukovsky popular due to the breadth of topics, entertainment and business effectiveness.
MAX is the main and most popular aviation festival in Russia.
About the beginning of the AIRSHOW MAKS-2011 the website modelist-Konstruktor was notified earlier here.
Atideo: