Programs of calculation of biorhythms for modern personal computers created many, and with fine graphics, user-friendly interface. But not every owner of a computer "Pentium", not to mention ultra new generations of PC to these programs ispolzovat.
The proposed programme of "Tone" is aimed at users of domestic MK-85. Such microcomputers, it is desirable to include in a high speed, to minimize program execution time. Biorhythms are calculated on 60 days, starting from the programmed day.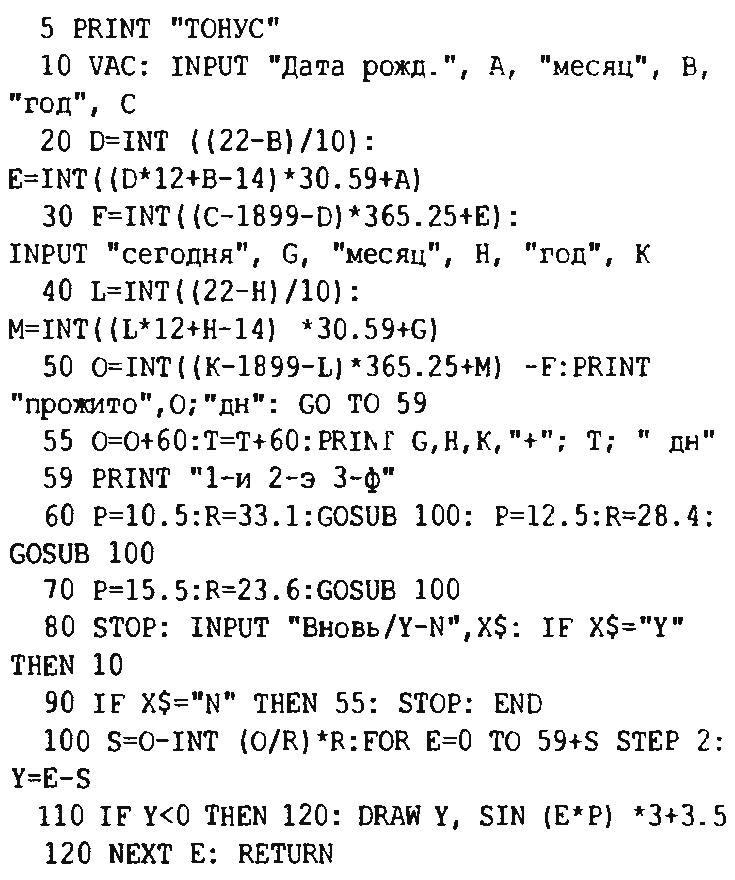 Instead of "today" (line 30) you can enter any date, and "T" (line 55) is replaced by "O". Line 59 shows the order of the cycles of biorhythms, "and" intellectual, "e" — emotional, "f" — physical.
V. POSTRIZINY, Perm